The Best TD5 Injector Removal Tool
We're an affiliate
We hope you love the products we recommend! Just so you know, we may collect a share of sales or other compensation from the links on this page. Thank you if you use our links, we really appreciate it!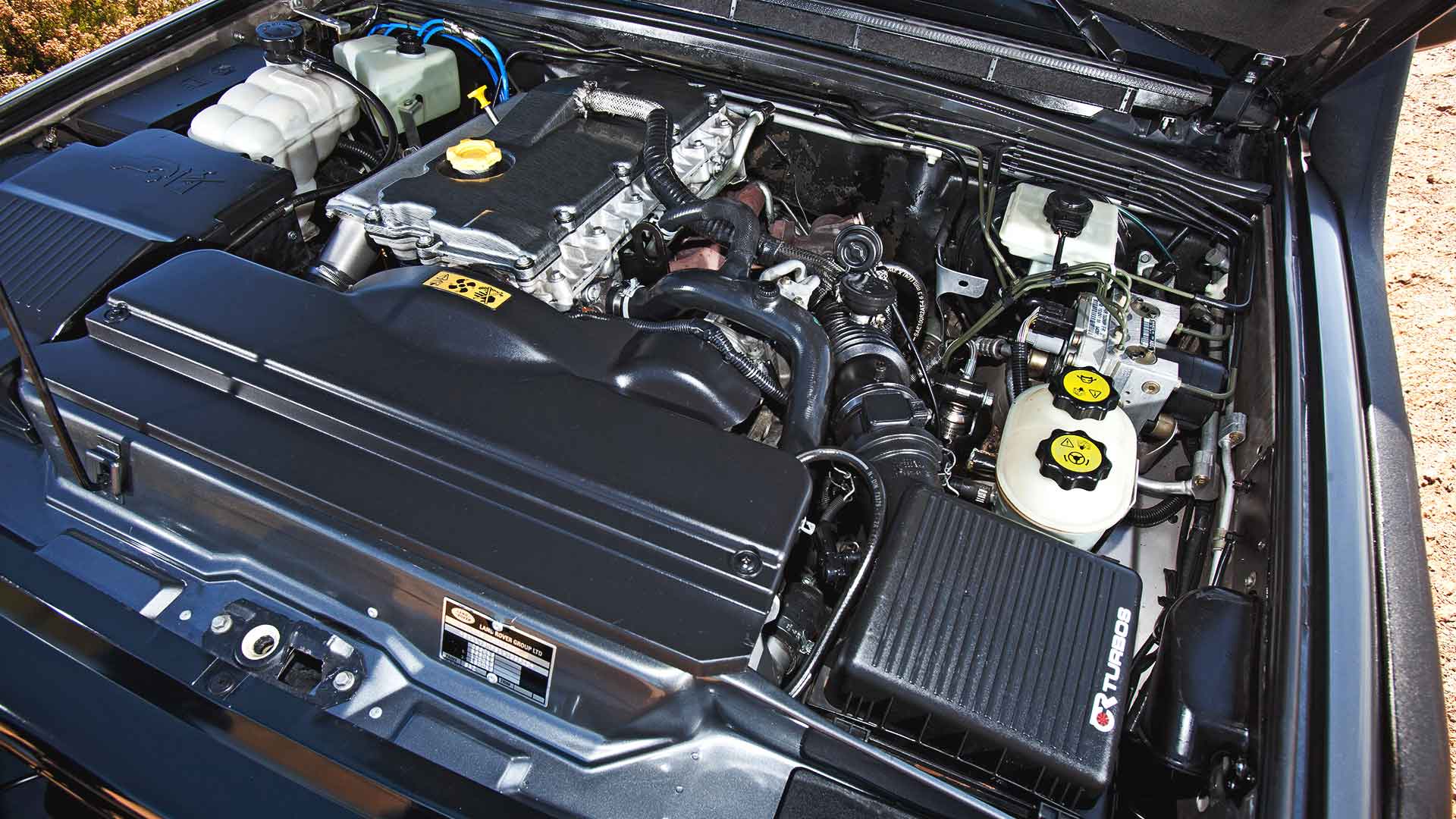 The Td5 may not be an engine that spanned decades or many manufacturers, but it is one synonymous with late 90's and early 2000's Land Rovers including the Defender and Discovery. The engine itself is an early example of electronic fuel injection on a diesel vehicle, setting new standards for Land Rover products at the time.
Their robust reliability, affordable replacement parts and massive supply makes the Td5 a dependable engine choice and one that many owners will stick to resolutely, once experienced. Despite their modern (for the time) technology and robust build, the engines do have one or two sticking points. One major issue that can rear its ugly head, come servicing intervals, is injectors that are stubborn to remove, bordering on impossible when using only generic tools.
Delicate parts around the engine take brute force out of the equation, while it's difficult in the cramped engine bay to use generic pulling tools and pry bars. In this situation its always best to opt for a specialist tool, such as those listed below. These kits allow for removal without damaging the surrounding parts, saving the embarrassment and the owners bank account in the process.
Things to Consider Before Purchasing
Vehicle Compatibility
Specialist injector pullers/ removal tools are designed to fit a certain size injector, often of a particular thread size. The kits listed below will all fit Td5 diesel engine injectors, while some may be compatible with similar aged vehicles, fitted with Lucas/ Bosch diesel injectors.
Luckily, the Td5 was only ever fitted to two models. The Land Rover Defender 1998-2007 and the Land Rover Discovery 1998-2004. These vehicles both were fitted only with the Td5 in their respective diesel lines, making it easy to know if your vehicle is right for these specific injector removal tools.
Tool Quality
Strength and durability are of upmost importance when performing high force tasks, such as injector removal. Spending the extra, for a tool that is made to higher quality standards, will definitely pay for itself in a professional environment. Those using the tools only once or twice may get away with a cheaper, weaker tool set, though it's up to the individual owners whether they want to risk a broken tool with half the engine bay pulled apart.
Quality can often be judged by the materials used in construction, the manufacturers reputation and the warranty provided or lack thereof.
Other Tools & Skills Required
Injector removal and replacement isn't the easiest of jobs to perform, meaning complete amateurs are likely better off asking for help from an experienced friend/ professional before attempting the task. Thankfully there are lots of resources on the internet, including detailed guides and videos on Td5 injector removal.
Before the starting the job, we would recommend having at least a basic toolset to hand. Socket sets, screwdrivers, spanners and pliers should be enough to gain access to the diesel injectors for removal.
The Best Td5 Injector Removal Tools on the Market
Laser Tools 7166 Diesel Injector Removal Tool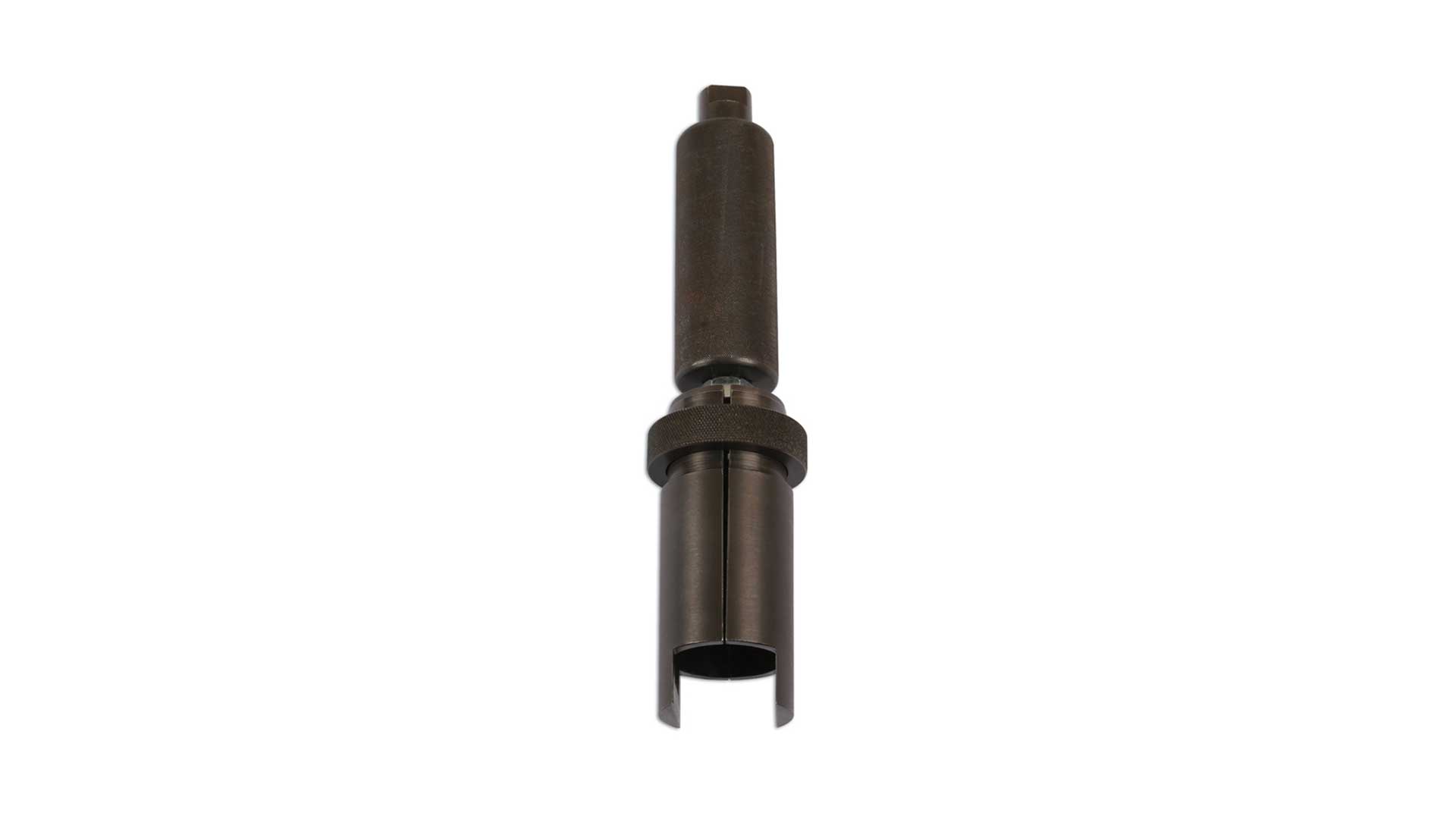 Check the latest price on Amazon
The first of our Td5 injector tools hails from UK-based Laser Tools. A tool manufacturer that specialises in providing the right tools for literally hundreds of automotive applications. Laser have continued to grow rapidly over the past forty years, thanks to innovative design and impressive quality standards. For these reasons and more, you are likely to see Laser Tools in most toolboxes and workshops around the UK.
Laser are one of very few brands that offer tools as bespoke as their Td5-specific injector puller slide hammer kit. Clamping directly to the injector body, the puller allows for easy removal without damage to surround components or the cylinder head. Laser promises this tool will make injector removal simple and fast.
As with all Laser Tools offerings, this kit benefits from a one-year warranty and is made in Sheffield, UK.
Tool reference: 7166
Compatible injector sizes: Land Rover Td5 engines only
Warranty: 1 Year
Pros:
Automotive specialist tool manufacturer
Designed specifically for Td5 injector removal
No risk of damage to surrounding parts
Made here in the UK
Cons:
Most expensive tool featured
ABN 3124 Diesel Injector Puller Tool
Check the latest price on Amazon
Auto Body Now is not a brand we've featured previously on CZOK, but will likely be making more appearances in the near future. The US-based tool maker started as a distributor for many other brands before branching out and licencing their own tools. The company is dedicated to specialising in equipment for use in automotive applications, for everyone from driveway DIYers to experienced professionals.
Unlike Laser's offering, this ABN injector puller suits a variety of Lucas and Bosch diesel injectors, including those fitted to Land Rover Td5 engines. Simple removal is promised, without the need for complex cylinder head removal. The slide hammer will help ease out stuck injectors in a controlled fashion, while durable steel should see the product go through many uses without premature wear or failure.
The kit comes with a 12-month warranty and is packed into a handy storage/ carrying case.
Tool reference: 3124
Compatible injector sizes: M8, M12 & M14 threads (covers many common Bosch & Lucas injectors)
Warranty: 1 Year
Pros:
Brand specialising in automotive tools
Suits a variety of Bosch and Lucas diesel injectors
Slide hammer helps ease injectors out without damage to surrounding parts
Built from durable materials for excellent longevity
Cons:
Not designed specifically for the Td5 engine
AB AN008 Tools Diesel Injector Extractor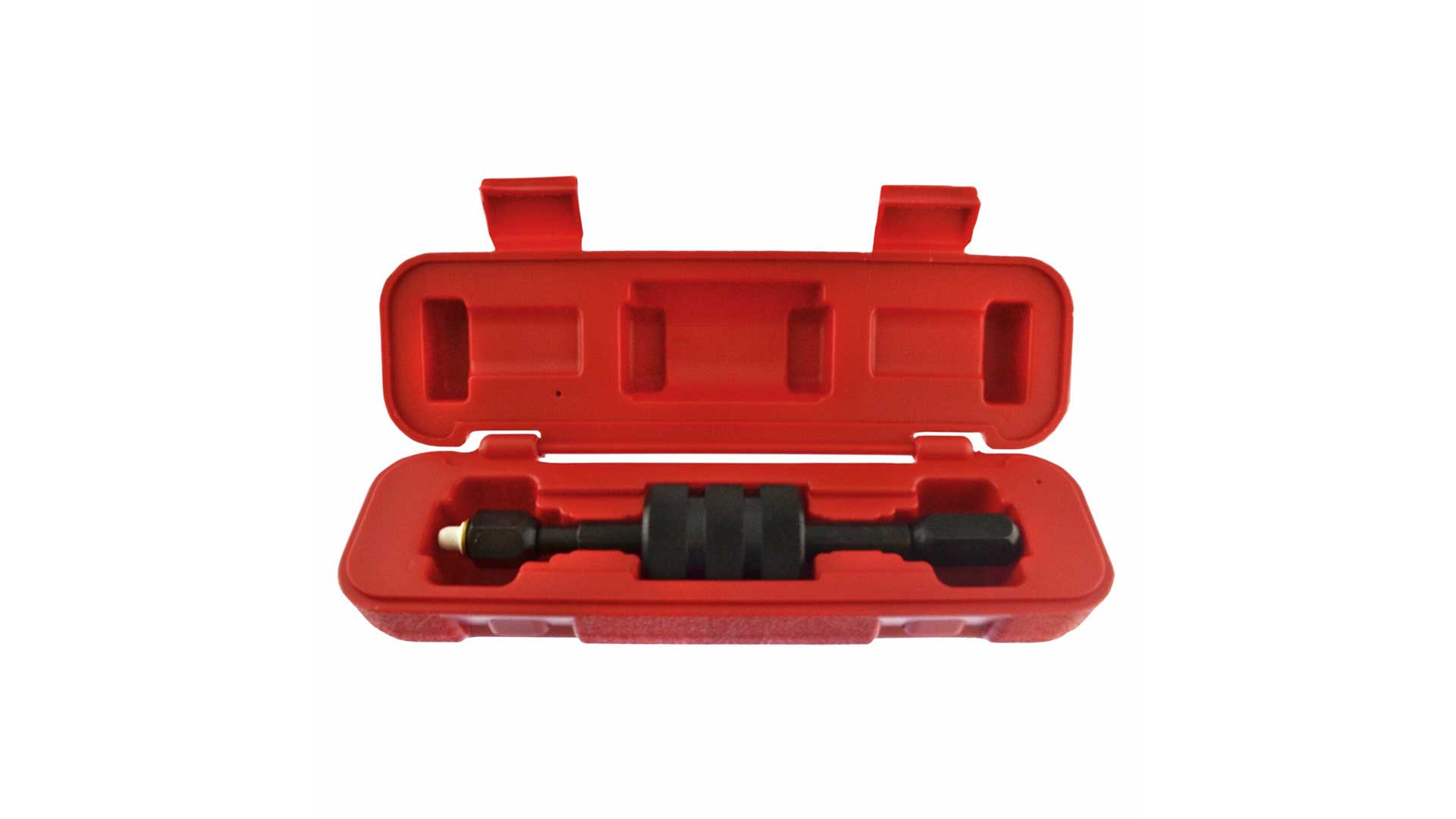 Check the latest price on eBay
Our last product comes from another newcomer to Czok, AB Tools. The company has actually been around for 30 years and in that time has amassed a huge range of offerings, spanning all the way from automotive tools to garden decorations. AB Tools not only supply products from other tool brands but have also begun to start licencing their own too. They promise tools that maintain notoriously high UK tool quality standards, without the typically large price tags.
In a very similar vein to the ABN kit above, this injector puller is designed for use on multiple Bosch/ Lucas diesel injectors, but is perfectly suited to the Td5 engine. Damage to surrounding parts is not a risk, thanks to the accurate threading and application of force away from the engine. This kit, says AB Tools, will allow for safe and effective diesel injector removal time and time again.
Like the competition, this kit comes with a 1-year warranty and is manufactured from chrome vanadium steel for strength and durability.
Tool reference: AN008
Compatible injector sizes: M8, M12 & M14 threads (covers many common Bosch & Lucas injectors)
Warranty: 1 Year
Pros:
Least expensive tool listed
Allows for injector removal without the risk of damaging surrounding components
UK-based tool maker and distributor
One year warranty covering faulty components
Cons:
Lack of brand reputation in the UK
In Conclusion
Getting faulty injectors changed will likely see a good increase in performance and fuel economy, as well as restoring that infamous Land Rover reliability. Diesel fuel is known for its tendency to leave deposits and blockages within fuel injectors, making removal for replacement or refurbishment a vital job for continued engine efficiency.
Leaving replacement till failure occurs or using the incorrect tools are two methods we definitely wouldn't recommend. Damage to surrounding components is likely if relying on brute force and prying tools, likely causing extra expense and further time with your vehicle off the road. Inexpensive specialist tools will allow safe and simple injector removal to get your diesel running right once again.
If you liked the article, please share, leave a comment below and check out our other exciting articles.
Categorised in: Engine Specific Tools Buying Guides
Czok Newsletter