The Best Renault Trafic Injector Removal Tool
We're an affiliate
We hope you love the products we recommend! Just so you know, we may collect a share of sales or other compensation from the links on this page. Thank you if you use our links, we really appreciate it!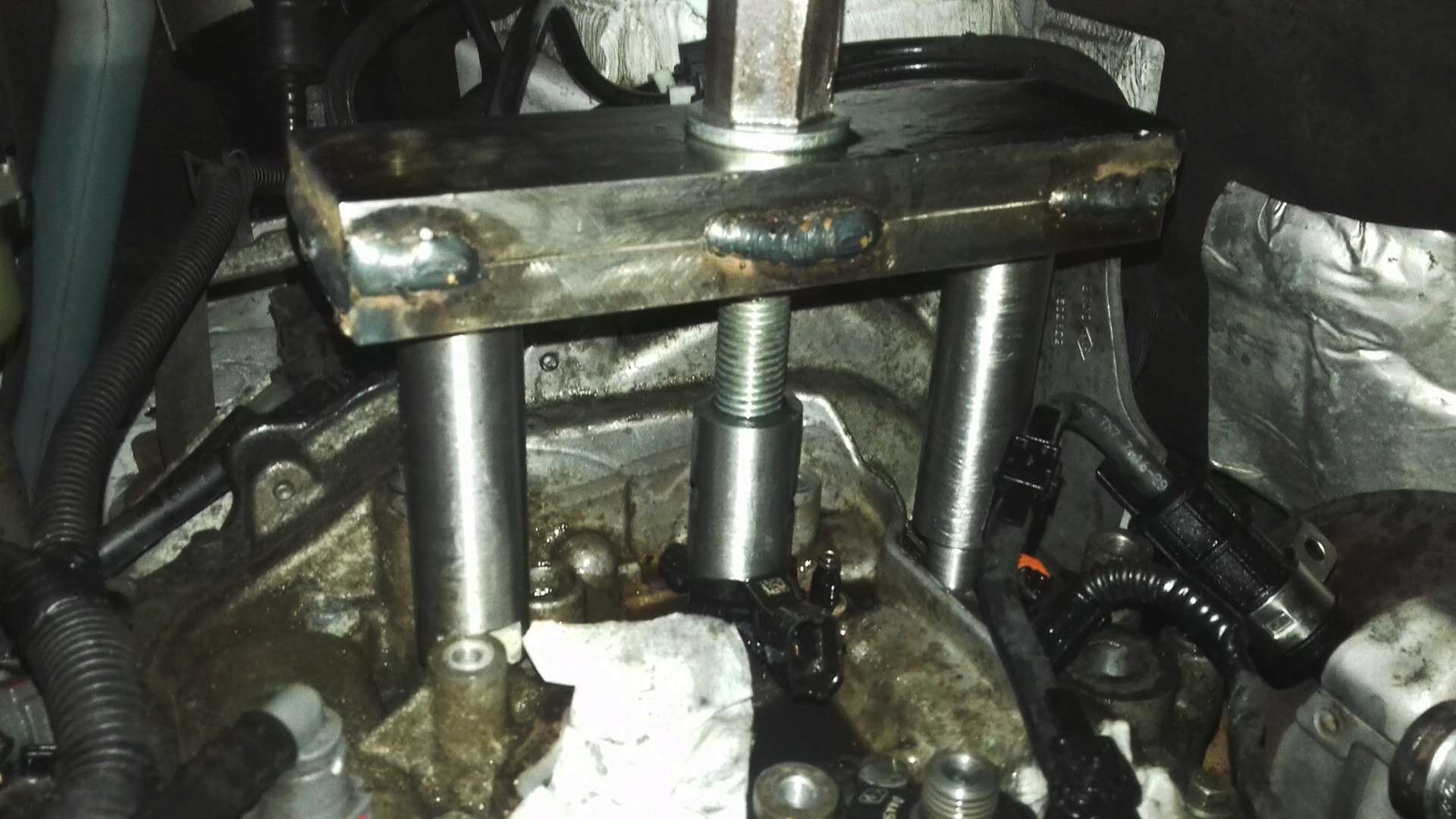 Vans have never been more important to UK haulage. Large trucks and trains may be useful for long trips and crossing continents but, tight city streets and small deliveries are the home of the humble van. UK buyers have a huge range to choose from, with many opting for the Renault Trafic. Affordable purchase prices, good load space and reliable engines are mainly to blame for the Trafics popularity.
Reliability however, cannot always be taken for granted. Most second generation Trafics (2006-2014) were fitted with the well-known M9R 2.0-litre diesel engine. In general, these engines are strong and rarely fail, though can cause issues, particularly in the case of diesel injector failure.
Injectors commonly seize in place, making removal almost impossible, even for those in the professional trade. In this case, a specifically made injector puller/ removal tool comes into its own. Specialist equipment such as these kits listed save huge time and effort, while also preventing undue damage to surrounding parts.
Things to Consider Before Purchasing
Vehicle Compatibility
Ensuring compatibility of specialist tools can often be difficult. Luckily the Renault Trafic and M9R injector removal woes are well known in the industry, meaning many products, including those listed below show compatibility with all second-generation Renault Trafic vans, equipped with the M9R engine (2006-2014).
To note, some of these tools may also be usable use with newer 1.6-litre third-generation Renault Trafic (2014 onwards), we recommend contacting manufacturers to check compatibility.
Skills & Tools Required
Fuel injectors are not directly accessible under the bonnet, requiring some dismantling of engine ancillaries in order to access. Experience working on diesel vans and Renault Trafics in particular would be highly useful for this task, though many manage to get the work done using nothing more than online videos.
Basic tools for the job of accessing the injectors will also be required, though this only amounts to sockets, screwdrivers and torx/ hex keys.
Brand Reputation
Internet marketplaces now mean tools are commonly available from many sellers around the world of all sizes and reputations. Brands with larger budgets and big product ranges will often have the investment for extra R&D, to create high quality tools. Having highly reliable tools and manufacturer warranties may be important, particularly for professional mechanics.
Types of Injector Removal Tool
Removal of seized injectors cannot be done without serious force, here tools are generally split into hand-powered or hydraulically assisted machinery.
Hand-Powered
Tools that use nothing more than the user's strength are generally cheaper and simpler than those powered by hydraulics. They may not provide the same pulling force but can generally give better accuracy and aren't as cumbersome to use in cramped engine bays. Less complexity also leads to a lighter tool, as well as reducing likelihood of failure.
Hydraulic
Though more expensive, larger and heavier than hand-powered equipment, hydraulically assisted tools definitely have their place particularly in professional workshops. The assistance allows for quicker removal of injectors, while also placing less stress and strain on the user. Extra assistance and ease of removal however does come at the cost of increased purchase price.
The Best 2nd Gen Renault Trafic (2001-2014) M9R Injector Removal Tools on the Market
Genuine Renault Trafic M9R Injector Removal Kit
Check the latest price on Amazon
Having a tool, the same brand as the vehicle being used on is not common, but one that many owners will likely appreciate. Renault noticed the need for an injector removal tool suitable for the M9R engine, both in their own workshops and for private customer. Creating their own tool ensured rigorous standards could be upheld, whilst also ensuring service centres had suitable tools.
Designed to enable diesel injector removal without damage to surrounding parts and in less time than with standard tools. Without this kit even Renault's trained technicians were having difficulties removing seized injectors, showing just how important this tool is and how much time even the vehicle manufacturer is attempting to save on servicing and repairs.
This kit was designed specifically in partnership with the Renault for use on the Renault Trafic and other associated vans, utilising the M9R diesel engine.
Tool reference: M9R 966
Hydraulically assisted: No
Warranty: No
Pros:
No need for hydraulic assistance
Designed by the vehicle manufacturer
Drastically shortens time taken to remove fuel injectors
Suitable for all M9R engined Renault Trafics
Cons:
Requires strong force and accurate usage
French Auto Specialists FAS-00001 Hydraulic Injector Puller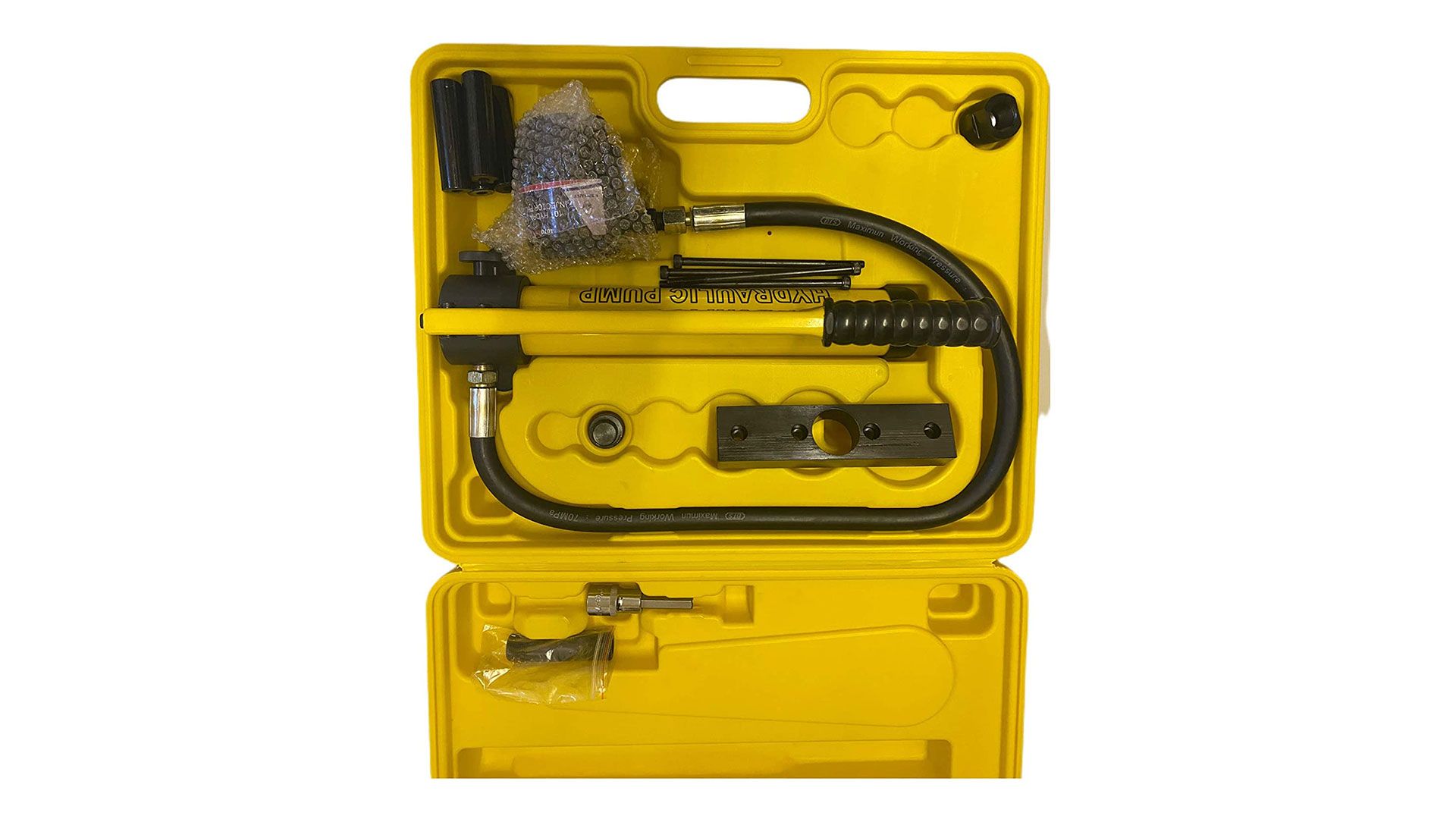 Check the latest price on Amazon
The second Renault Trafic injector puller is made by the French Auto Specialist brand. Though they do without the cache of the Renault name, the brand arguably has even more experience repairing and servicing M9R-equipped Trafics, making them the ideal designers and testers for such as specific tool set. The clue is in the name, the focus is clear and can give owners confidence that this brand is one that uses its own tools and stands strongly by their products.
Hydraulic assistance allows for removal of injectors without the sweat and hand force required by the non-assisted tools. This makes the job much easier as the lack of space, combined with large force required for injector removal can make this job nearly impossible without specialist equipment. Up to 10 tonnes of hydraulic pressure should see easy removal without damage to surrounding parts or the injectors themselves, thanks to the specific M9R injector adaptor.
This kit is designed for use on all M9R-equipped vans, including the 2006-2014 Renault Trafic. The product also covers some vehicles with M9T and R9M engines (found in second-generation Renault Trafics with the 1.6-litre engine).
Tool reference: FAS-0001
Hydraulically assisted: Yes
Warranty: No
Pros:
Hydraulic assistance makes light work of injector removal
Brand with huge experience on these specific engines
Up to 10 tonnes of hydraulic pressure
Suitable for all M9R equipped vehicles
Cons:
Most expensive tool listed
Non-brand M9R Injector Remover Puller Tool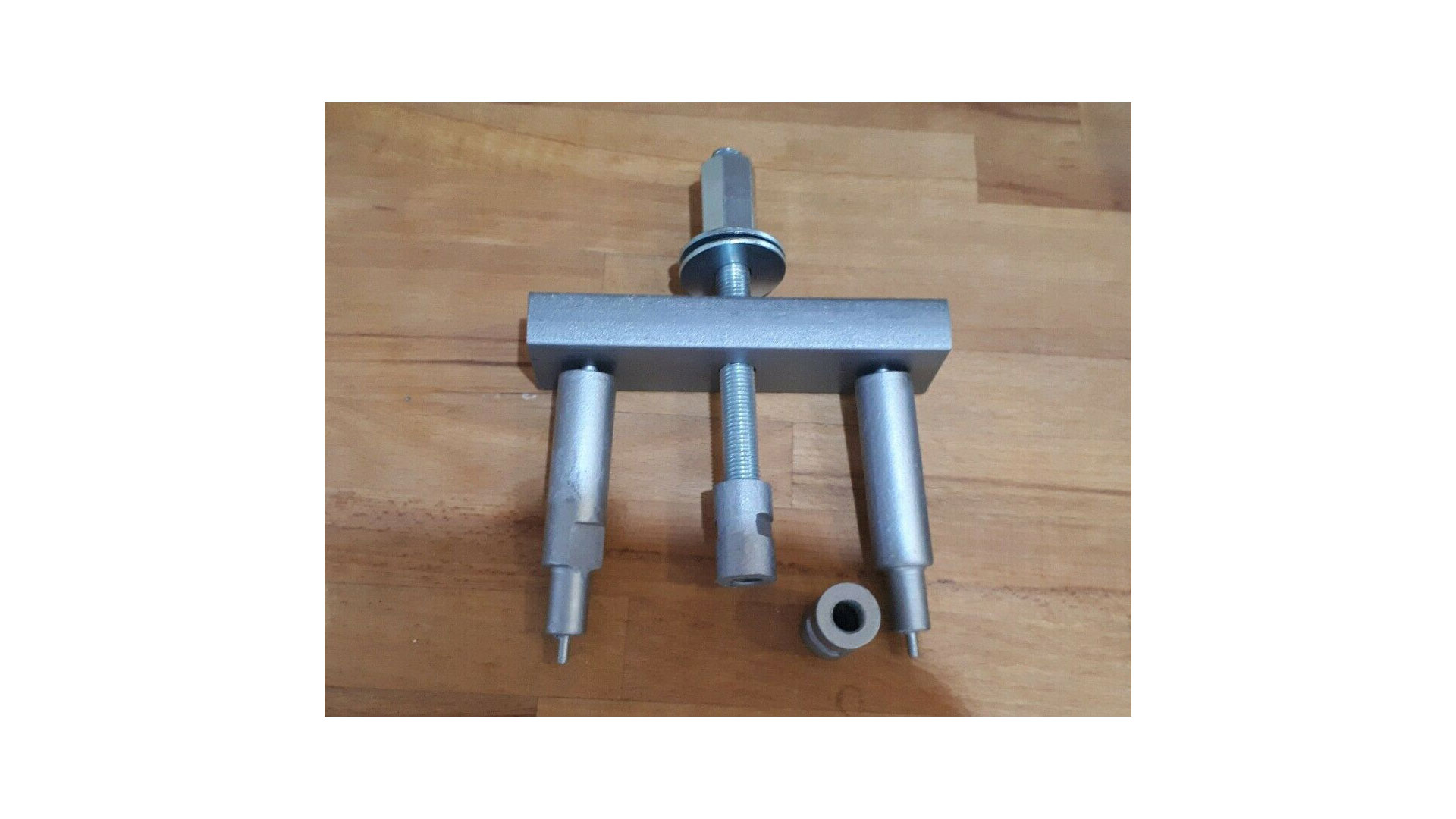 Check the latest price on eBay
An independent offering is next in our featured injector pullers for the Renault Trafic. Unlike products from the bigger brands, this tool was designed and crated by the seller for their own personal use. Though it does without a brand name or reputation, this tool does sell well and has gathered good reputation with enthusiasts and on Renault Trafic forums, showing it is clearly up to the task.
In a similar vein to the genuine Renault product, this tool does not use hydraulic pressure but promises hand force alone will be sufficient to remove stubborn/ seized injectors. 20mm and 25mm solid steel bar used in the construction, promises huge strength and reliability, proven by tests of up to 13 tonnes of force (claims the seller).
This tool was designed for use on the Renault Trafic equipped with the M9R engine (2006-2014), but may also work on the later R9M equipped models (2014 onwards) thanks to the similar engine configuration and design.
Tool reference: N/A
Hydraulically assisted: No
Warranty: No
Pros:
Least expensive kit listed
Thoroughly tested in the field
Built strongly for excellent longevity
Suitable for use on M9R equipped vehicles
Cons:
In Conclusion
Seized injectors on M9R-equipped vehicles are often touted as a reason not to buy, an argument made almost redundant thanks to these specialist tools. Time taken is vastly reduced, while damage to surrounding parts is also minimized. Equipment like this means everyone from a DIY home mechanic to professional workshop could benefit massively.
Keeping UK haulage moving only happens with well serviced, reliable and fully functional vans on the road. While using regular hand tools may get the job done eventually, it will likely take many more hours and could result in undue damage to the surrounding parts, plus there is higher risk of injectors remaining stuck in their seized location. Specialist tools like these were created for a reason, to allow you to get your van back on the road quickly and without undue stress.
If you liked the article, please share, leave a comment below and check out our other exciting articles.
Categorised in: Vehicle Specific Tools
Czok Newsletter