The Best Exhaust Pipe Expander Set
We're an affiliate
We hope you love the products we recommend! Just so you know, we may collect a share of sales or other compensation from the links on this page. Thank you if you use our links, we really appreciate it!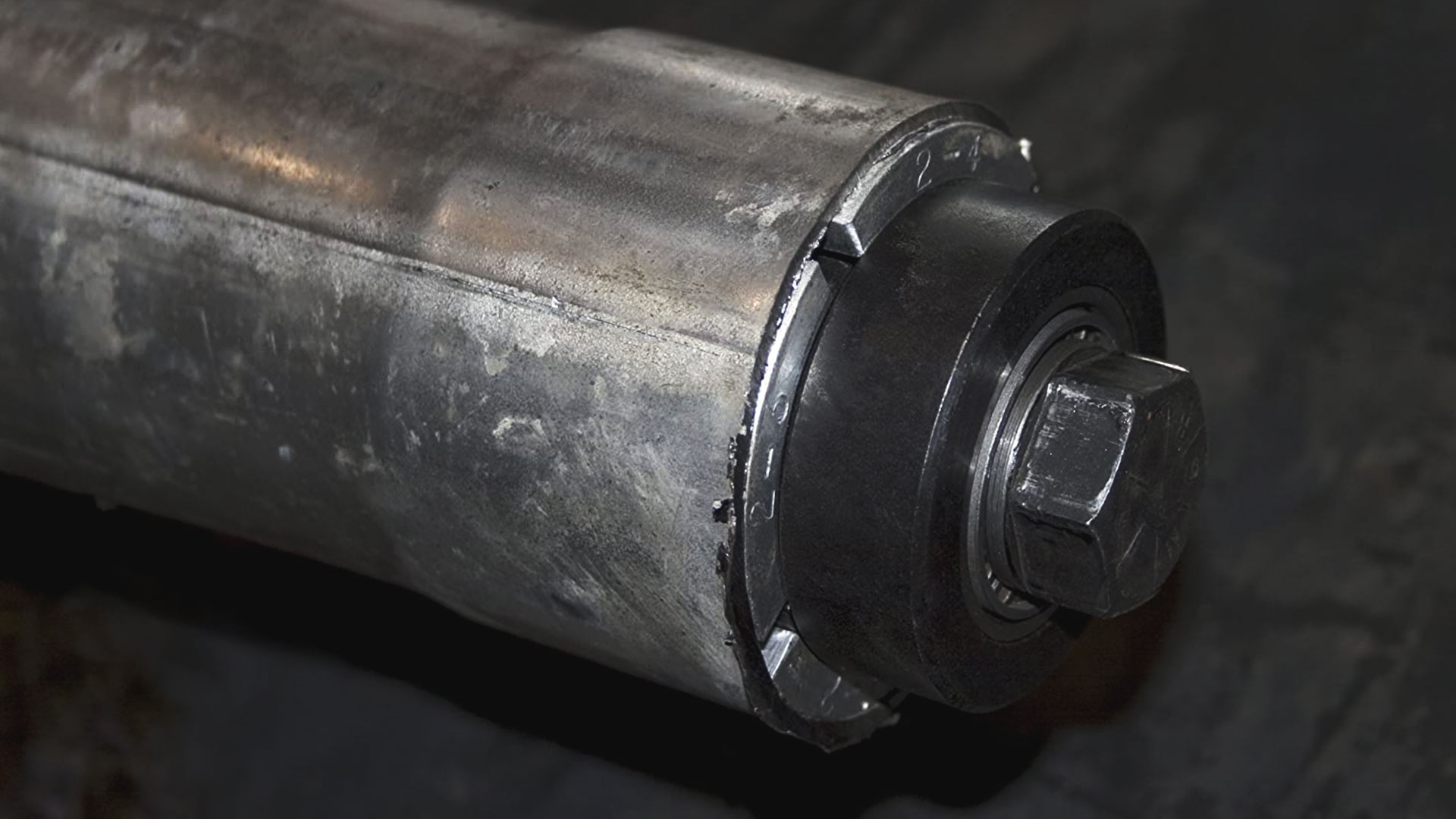 Specialist work like exhaust and engine repairs are something most drivers will simply hand to a local specialist or main dealer. How could you possibly fix a dented exhaust at home, let alone replace whole sections of the exhaust? Those who are perhaps more experienced or a little braver may attempt exhaust work at home, but even they likely haven't ventured into tools like these before.
Though an exhaust pipe expander set sounds like a specialist item, it is in fact incredibly useful for the average home mechanic and enthusiast. These sets are not hugely expensive, particularly when compared with main dealer repair prices, and offer anyone with a few basic tools the ability to straighten out pipes for repairs and expand joints to allow replacement exhaust pieces to fit correctly.
Expander sets suit a huge range of exhaust pipe diameters, allowing them to fit almost any exhaust you would find on a car in the UK. They simply slot inside the pipe and then, using a ratchet, spanner or even an impact driver (carefully), the expander is wound out against the pipe. As the edge of the expander meets the exhaust it will straighten out any dents or creases and, if enough pressure is applied, can also be used to grow the pipe to a larger diameter than standard. Expanded exhaust pipe may be useful for fitting aftermarket parts or simply to match two pipes of a different size together.
The Best Exhaust Expander Sets on the Market
Sealey VS1668 Exhaust Pipe Expander Set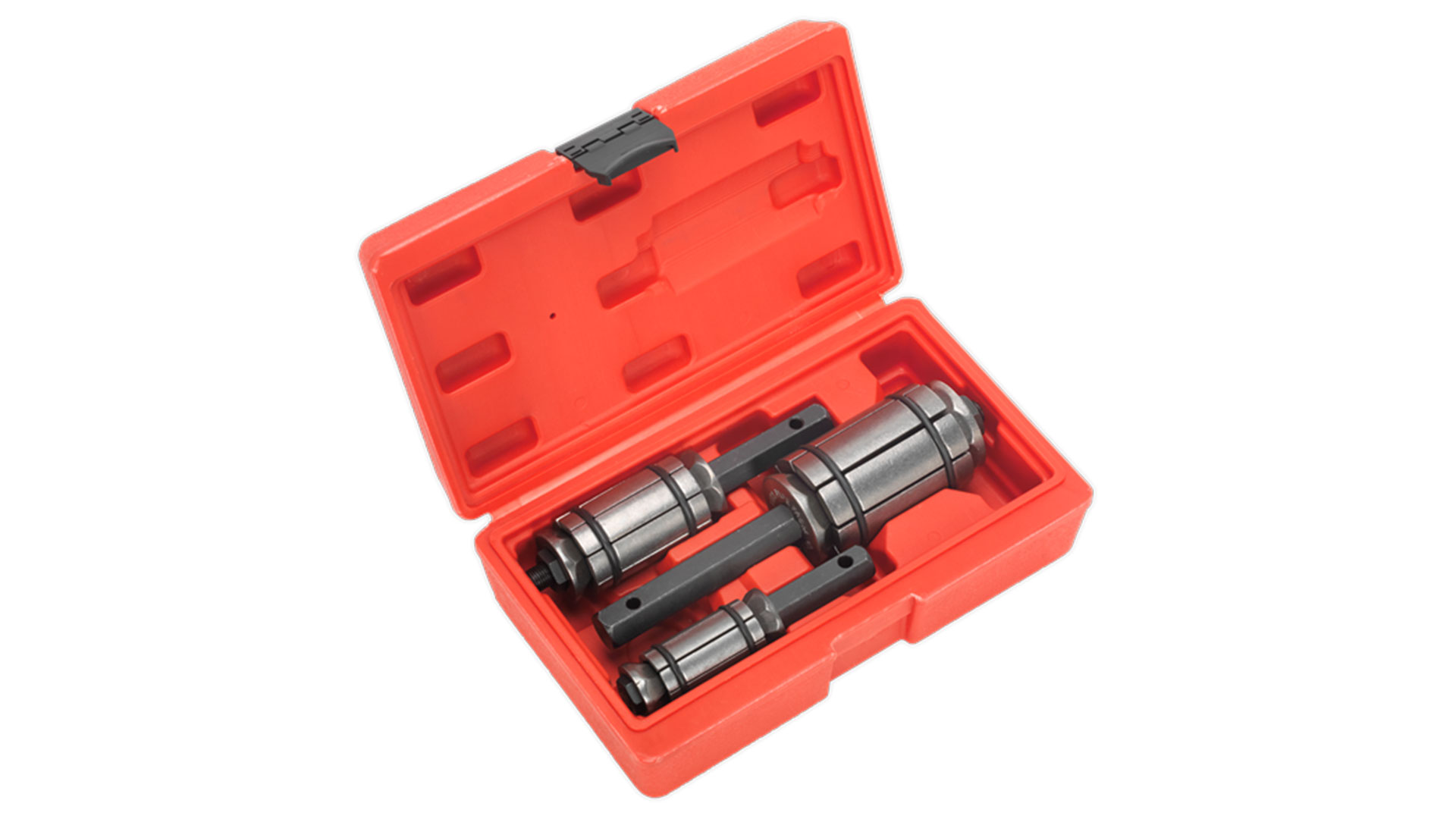 Check the latest price on Amazon
The first expander set featured here is made by Sealey. This UK-based tool brand opened its doors over 4 decades ago. Despite their solid footings in the market, the company still strives for improvement, constantly expanding their tool line-ups, aiming to attract new customers and keep current customers excited for new products. Thousands of home mechanics, DIYers and professionals alike have all benefitted from the brands quality tools and knowledge over the last 40 years. Sealey also offers tools worldwide, with over 10,000 different product lines.
Expanding the pipe in equal measure is key to a perfectly round exhaust and great fitment. Sealey have specifically designed their exhaust expander to do just that, allowing it to iron out dents and expand exhausts to prepare for further modifications and installation of aftermarket replacement parts.
This kit comes with three different sized expanders, suiting exhausts from 29-81mm in diameter, meaning they are likely suitable for any UK cars exhaust. Sealey also backs their quality with a one-year guarantee for faulty tools. All that's required is a 17mm and 19mm spanner.
Pros:
Highly trusted tool manufacturer
Gives a perfectly round pipe
Range of expanders to suit nearly any vehicle
12 months warranty
Cons:
Most expensive set listed
Laser 4861 Exhaust Pipe Expander Set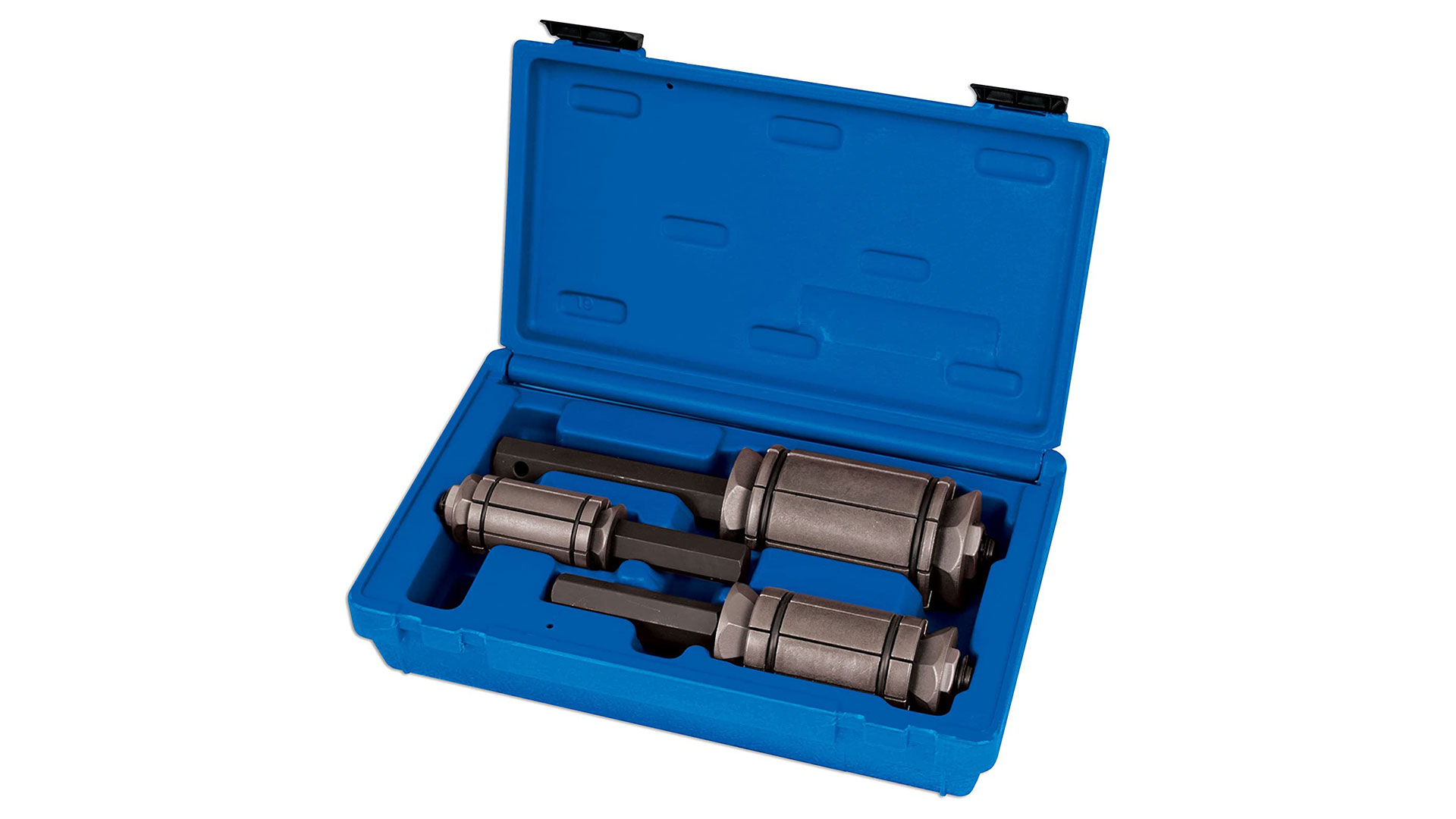 Check the latest price on Amazon
Laser Tools is another UK tool manufacturer, responsible for selling a huge range of tools and automotive parts, they sell products ranging from spanners to electrical testers and even garage accessories. Laser always aims to meet ever increasing standards, supplying professional automotive workshops as well as home mechanics and DIY enthusiasts. The company opened its doors in 1976, since that day they've been churning out new and updated products nearly every year. Laser also focusses on keeping current lines relevant, with tools such as their exhaust expander set.
In an almost identical set to that offered by Sealey, Laser supplies this kit, designed specifically for easy expansion and repair of mild steel and aluminium exhaust pipes. Uniform expansion is promised to give excellent results, straightening dents easily and allowing for fitment of other aftermarket components.
The kit covers exhausts from 30-87mm in diameter and up to 1.2mm in thickness (most UK cars exhaust pipes will fit within these size limits). This kit requires just a 16mm spanner for all three expander sizes.
Pros:
Laser Tools are well known for highly effective products
Designed specifically for use on mild steel (the most common exhaust material)
Uniform expansion of the pipe
Requires only a 16mm spanner or socket
Cons:
No guarantee given or implied
Toolzone Exhaust Pipe Expander & Straightener Set
Check the latest price on Amazon
Last, but by no means least, we have Toolzone. Toolzone is often seen as a budget brand, but not one that compromises on quality because of it. The company has actually been around almost 40 years, with their market share constantly increasing. The brands rapidly expanding tool choice and impressive reviews are rapidly turning Toolzone into a household name. They cover everything you could think of, from plumbing supplies to woodwork tools and automotive products like their exhaust pipe expander set.
Rugged construction is promised by Toolzone, allowing the expanders to be used on car after car, even suitable for a professional workshop, they state. The kit is designed to allow for quick and easy removal of exhaust dents, but will also, like rivals, allow for pipe expansion beyond the original diameter.
Three expanders will cover exhausts from 35-87mm in diameter. The kit also comes with spare rubber bands, allowing for replacement in case of any tool failure, prolonging the potential life of the set.
Pros:
Most budget friendly kit listed
Strong steel construction
Allows consistent and uniform pipe expansion
Suitable for almost all UK cars
Cons:
Brands tool quality may suffer compared to competition
In Conclusion
Specialised work doesn't always need the fanciest tools. Sometimes a simple solution is the one that is often forgotten. Expander sets aren't common place in amateur home mechanics tool kits but they arguably should be.
For a reasonably small outlay, these kits could expand your ability to fix and upgrade your vehicle without the need for specialist help. This could save you money, time and stress, knowing that the job was done right and gaining good mechanical experience in the process. These kits will likely last years and help resolve issues on many vehicles to come. Don't let the obscurity deter you, these tools are simple and easy to use, allowing almost anyone with a couple of spanners to perform automotive tasks that they never thought possible.
If you liked the article, please share, leave a comment below and check out our other exciting articles.
Categorised in: Tools
Czok Newsletter