The Best Cooling System Vacuum Purge & Refill Kit
We're an affiliate
We hope you love the products we recommend! Just so you know, we may collect a share of sales or other compensation from the links on this page. Thank you if you use our links, we really appreciate it!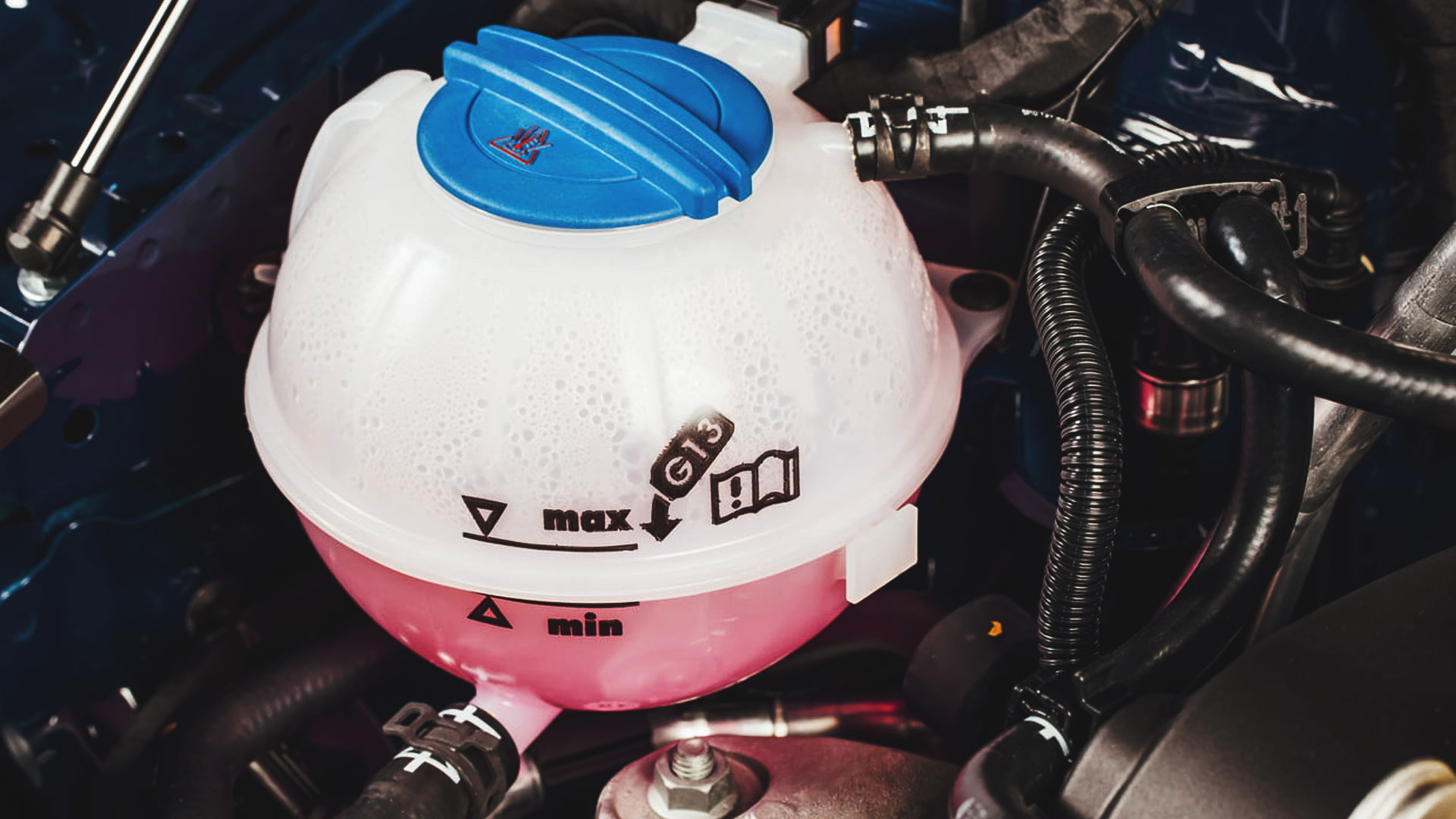 Air locks are the bane of many mechanics, at home and in professional workshops. Air has no place in any vehicles vital fluids, particularly in the cooling system. Bubbles trapped in the coolant can wreak havoc, preventing efficient cooling, causing overheating (and internal engine damage) and in many cases also stopping the heater working properly.
Every service that involved coolant being drained and refilled in the traditional manner will naturally lead to air in the system, which well then need to be bled manually. This process normally takes a while and hardly ever gets rid of all the air bubbles. Vacuum filler pumps take out the guess work, filling the coolant system rapidly, without the risk of air entering the pipework. This means fully working heaters, proper cooling and less chance of overheating and hence minimised risk of damage occurring to the engine.
Vacuum fillers take the coolant from its container and force the mixture into the system under high pressure, via attaching the kit into the radiator or expansion tank. Compressed air is piped in and the valve opened to draw coolant into the system. The filler can also be used to check pressure being held in an empty cooling system, simply add compressed air, close the valve and monitor the gauge to spot any significant drop in the pressure held by the cooling system.
The Best Coolant Vacuum Fillers on the Market
Draper 09544 Cooling System Vacuum Purge And Refill Kit
Check the latest price on Amazon
Over a century of industry experience and a massive range of high-quality tools make UK tool manufacturer Draper a brand you can turn to. Draper designs their own tools here in the UK and also oversees operations at competitor brands such as Britool and King Dick. Huge sales in the market have seen Draper in the toolbox of most garages, from basic DIY starter sets to professional automotive workshops.
This vacuum refill kit comes from their expert line, designed to bridge the gap between professional and amateur mechanics. The kit itself allows for a huge decrease in the time to taken to refill a vehicle's cooling system, preventing air locks and therefore preventing the need for bleeding of the coolant. The kit comes supplied with 1.3m of clear hose and a gauge to keep an eye on the pressure.
Four different size adaptors allow the kit to suit pretty much any UK vehicle, petrol or diesel. Draper also gives 12 months guarantee for peace of mind.
Pros:
Least expensive kit listed
Hugely experienced automotive tools brand
Allows for quick and effective refills of the cooling system
Comes with a 12-month guarantee
Cons:
More use of plastic components compared to the metal parts in competitor kits
Sealey VS0042 Cooling System Vacuum Purge and Refill Kit
Check the latest price on Amazon
Our second kit comes from tool manufacturer Sealey. The UK-based firm opened its doors over 40 years ago and they've been busy ever since, constantly expanding their range over the last four decades. Sealey has supplied tools for hundreds of thousands of professionals and amateur mechanics alike. The brand offers tools worldwide, with over 10,000 different products available. Sealey are continually improving current offerings too, ensuring excellent quality and accurately manufactured tools.
No air locks and no mess, this kit promises an easy filling of any vehicles coolant system, with compressed air doing all the work. Up to 100psi of pressure allows for refilling that won't be followed by hours of system bleeding and inevitable air trapped in the system. The clear hose and gauge allow for constant monitoring, ensuring pressure is always present and coolant always flowing.
Three adaptors for various sized expansion tanks/ radiator cap holes means that the kit will work with nearly all UK vehicles, both petrol- and diesel-powered. The 12-month Sealey guarantee protects against any faulty parts, allowing buyers to have confidence in the product quality.
Pros:
UK tool manufacturer
Kit allows for easy filling of the coolant system
Will fit almost any vehicle with a water-based cooling system
12-month guarantee
Cons:
Less adaptors compared to the Draper kit
Laser 4287 Cooling System Vacuum Purge and Refill Kit
Check the latest price on Amazon
Lastly, we have the vacuum purge and refill kit from Laser Tools. Laser Tools are a manufacturer of tools and automotive parts, based in the UK. Their expansive range covers everything from plastic fixing screws to air compressors and even PPE. Laser don't just hold a huge range of products, they also back their claims about quality and toughness, supplying professional automotive workshops as well as home mechanics and DIY enthusiasts. The company opened its doors in 1976, but even now they are constantly bringing new products to market, whilst also improving on existing tools.
Laser promises their kit will help home mechanics and professionals alike, giving them the ability to keep air out of the cooling system at the next service. Compressed air allows the system to be brimmed in seconds without unwanted air bubbles entering the system and hence eliminating the need for lengthy system bleeding. Metal components and quality hose makes the kit reliable and useful for many years and many vehicles. The included adaptors will allow for expansion to seal against the edges of the radiator/ expansion tank and provide ample air pressure throughout the system.
The kit itself is almost an identical copy of Sealey's offering, with the three adaptors allowing the fitment to nearly all UK vehicles, suiting both petrol and diesel.
Pros:
Highly regarded specialist tool manufacturer
Compressed air allows for easy filling of coolant
No need for length bleeding processes
Included adaptors allow for use on nearly any vehicle
Cons:
Most expensive kit listed, though not by much
No guarantee/ warranty stated with this product
In Conclusion
Making simple service jobs like changing coolant into an easier and faster affair, really makes working an any vehicle more enjoyable. Being more inclined to perform simple service jobs such as these will undoubtedly lead to a longer lasting and more reliable vehicle in the long term.
Vacuum fillers are a tool that most home mechanics go without, mainly as they aren't very well known about. In the past, kits like these have been viewed as a specialist tool, most thinking they would only be needed in professional workshops. With the low price of an air compressor and relatively low cost of one of the kits above however, any home mechanic could seriously upgrade their tool kit, making jobs like this a coolant flush a whole lot easier. A multi-purpose tool that won't break the bank and will repay in time saved at every service, the question is: what are you waiting for?
If you liked the article, please share, leave a comment below and check out our other exciting articles.
Categorised in: Tools
Czok Newsletter