The Best Model V8 Engine Kit
We're an affiliate
We hope you love the products we recommend! Just so you know, we may collect a share of sales or other compensation from the links on this page. Thank you if you use our links, we really appreciate it!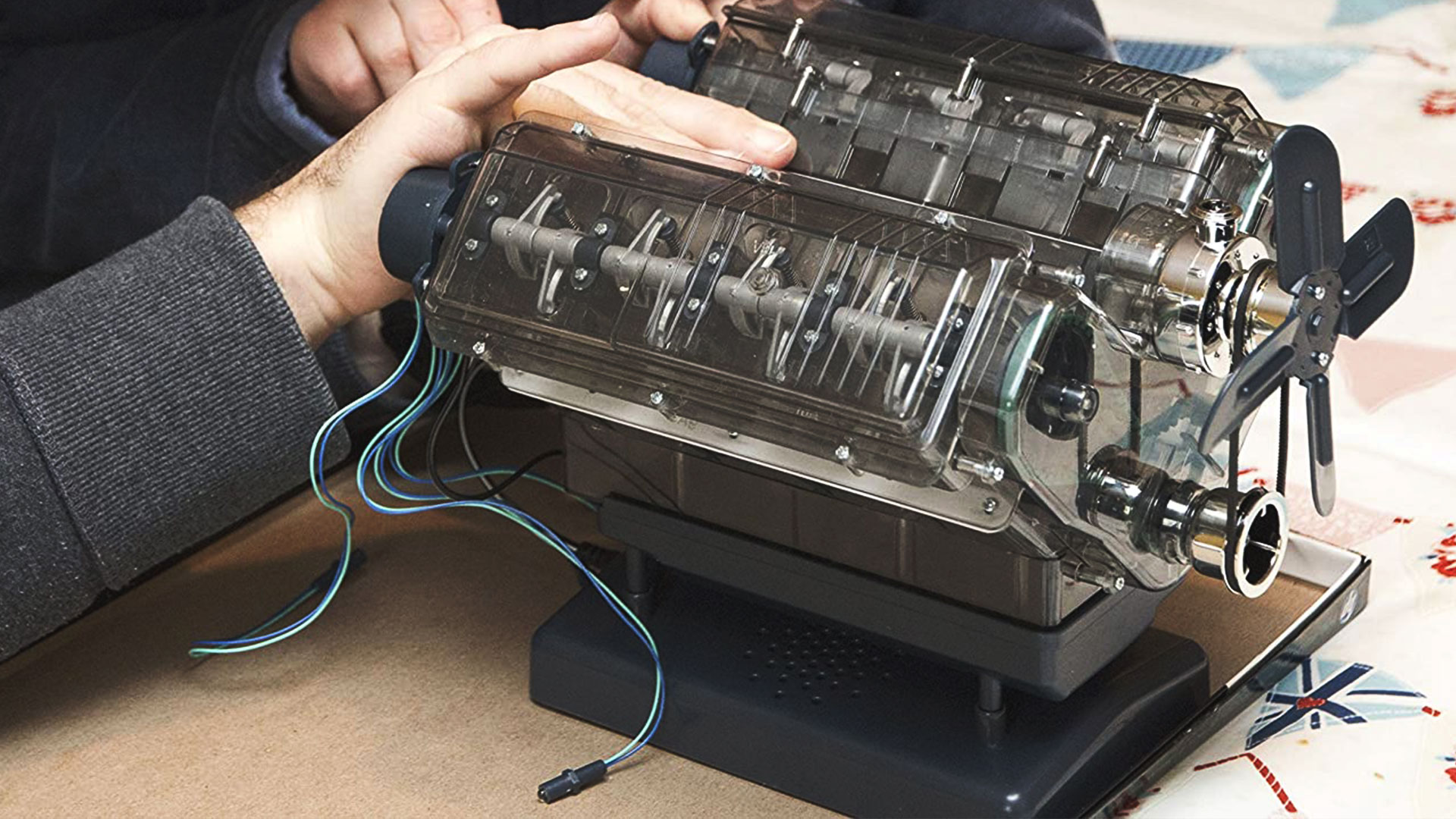 No age limit, no licences and relatively small outlays make engine kits fun for all. From an inquisitive child to a grouchy teenager and even the retired petrol head. There really is something special about putting together the hundreds of small pieces to build your own piece of motoring history.
The V8 engine is synonymous with American muscle cars like the Ford Mustang and Chevrolet Camaro, known universally around the world as the engine of choice for muscle cars and sports cars alike. Model kits like these allow the builder to really learn about how these engines are constructed, taking a deep dive into the internal workings without needing to get their hands dirty or leave the comfort of their home.
A great present, a treat for yourself or a learning tool for an aspiring petrol head. Kits like these are available across the internet, come with detailed instructions and can lead to hours of fun, the perfect gift for anyone into cars.
The Best Model V8 Engine Kits on the Market
Haynes HM10R V8 Engine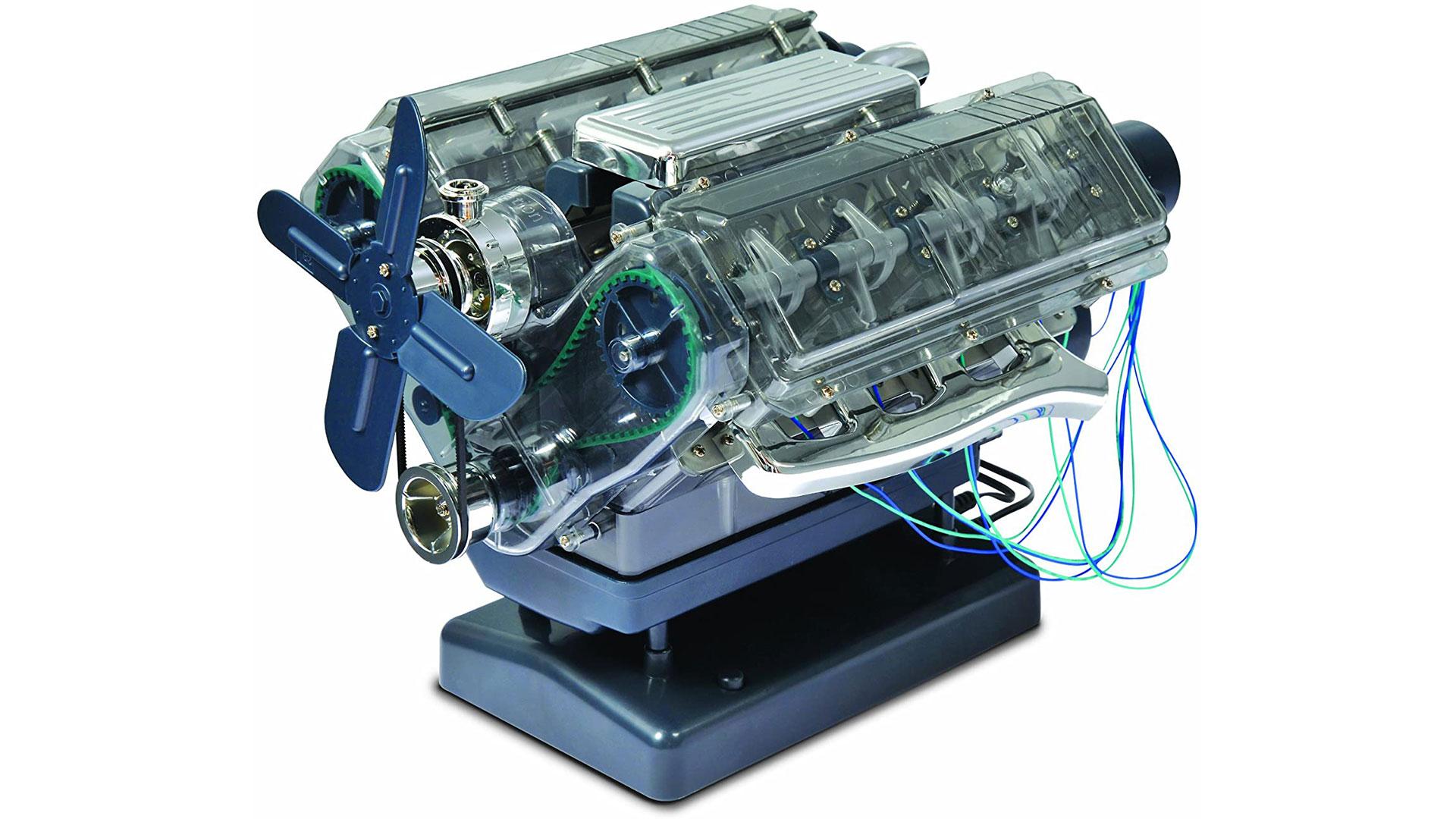 Check the latest price on Amazon
Haynes is a brand that doesn't need much of an introduction. Over 50 years in the automotive sector have seen them become one of the worlds leading brands in automotive repair manuals. Outside their repair manuals they have recently moved into some more casual products like lifestyle manuals, comedy books and this V8 engine model kit.
Packed with over 250 pieces, this kit allows you to construct your very own V8 engine, that will move and create sounds with the aid of a few batteries. The model includes lights to indicate spark and a soundtrack to match, aiming to copy that classic sound of a real V8.
Everything you need to build the model comes included, no need for glue, it all just snaps or screws together (with the included screws and screwdriver). The model is suitable for all but does have a recommended age rating of 10+ years due to some small parts and the complexity. Detailed instructions are included.
Pros:
Haynes is synonymous in the UK for car/ engine biased products
Kit contains over 250 parts
Spark lights and sound track
Includes everything to build the model including detailed instructions
Cons:
Not based on any specific real engine
Francis FMV019 Ford Mustang V8 Model Engine Kit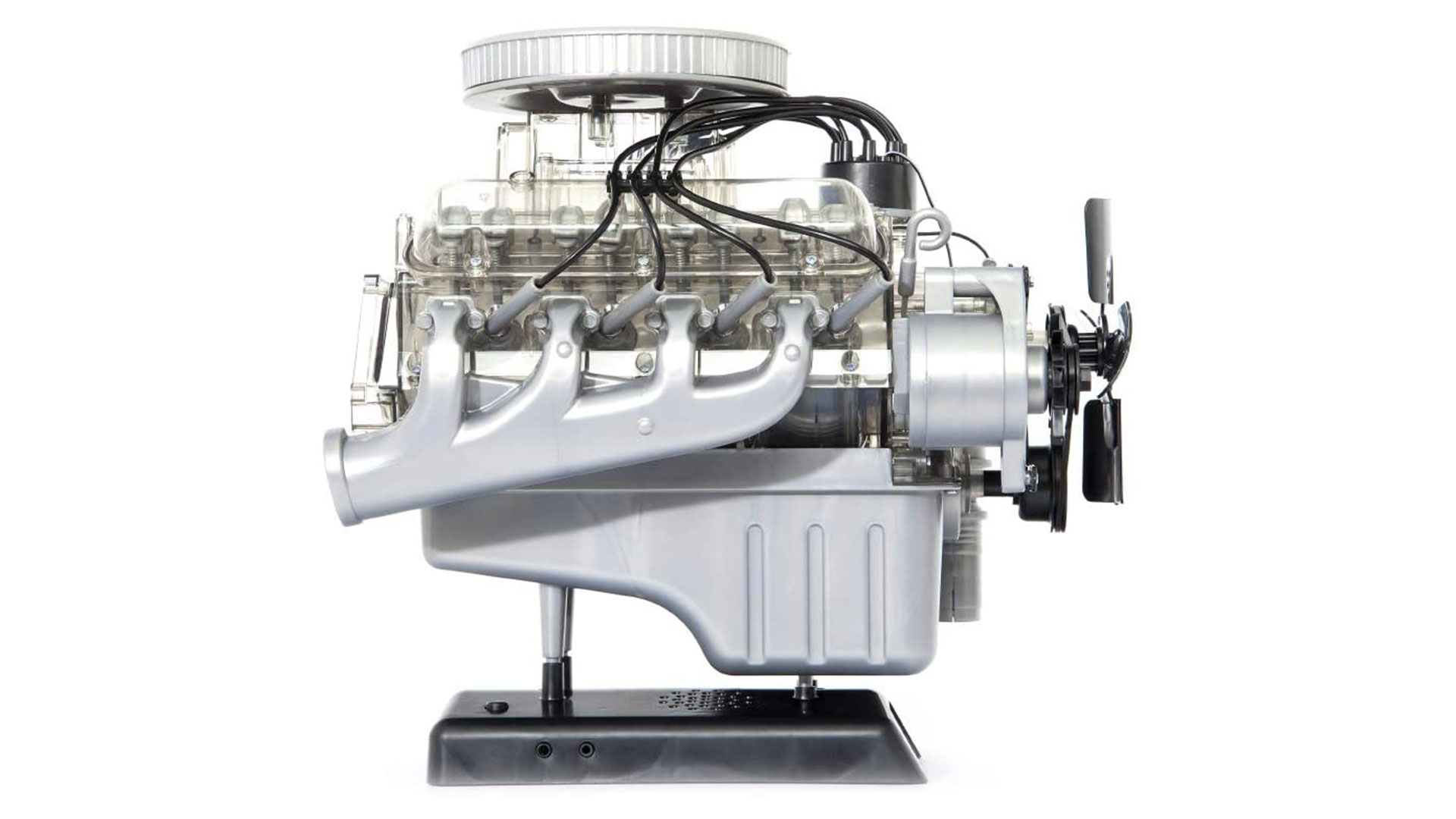 Check the latest price on Amazon
Francis is not a name we hear or see often on toys or products here in the UK. The German brand however pride themselves on their wide portfolio, aimed at introducing and bringing people new skills and challenges. They offer online training seminars, detailed learning books on a range of topics and fun gifts that require a bit of thinking, one example being their V8 model kit.
The ultimate gift for anyone who is a fan of the Ford Mustang and classic American V8 muscle cars. Franzis really know how to put together a kit that will get many petrolheads excited. This 1:3 scale 289 V8 kit aims to replicate the Mustang engine as closely as possible in miniature form. Like the Haynes V8 kit, this model also features lights, sounds and can be "run" with batteries to simulate the real V8 experience.
This model is heavily Ford based and has been officially licensed by the brand. The kit also features a 60-page booklet on the history of the Mustang alongside detailed instructions. Recommended for children aged 14 or over.
Pros:
Only kit to pay homage to a classic V8 engine
Brand that's well known for high quality kits
Engine will spin, make spark lights and engine sounds
Licensed by Ford Motor Co, includes Mustang history booklet
Cons:
Most expensive kit listed
Buki France V8 Model Engine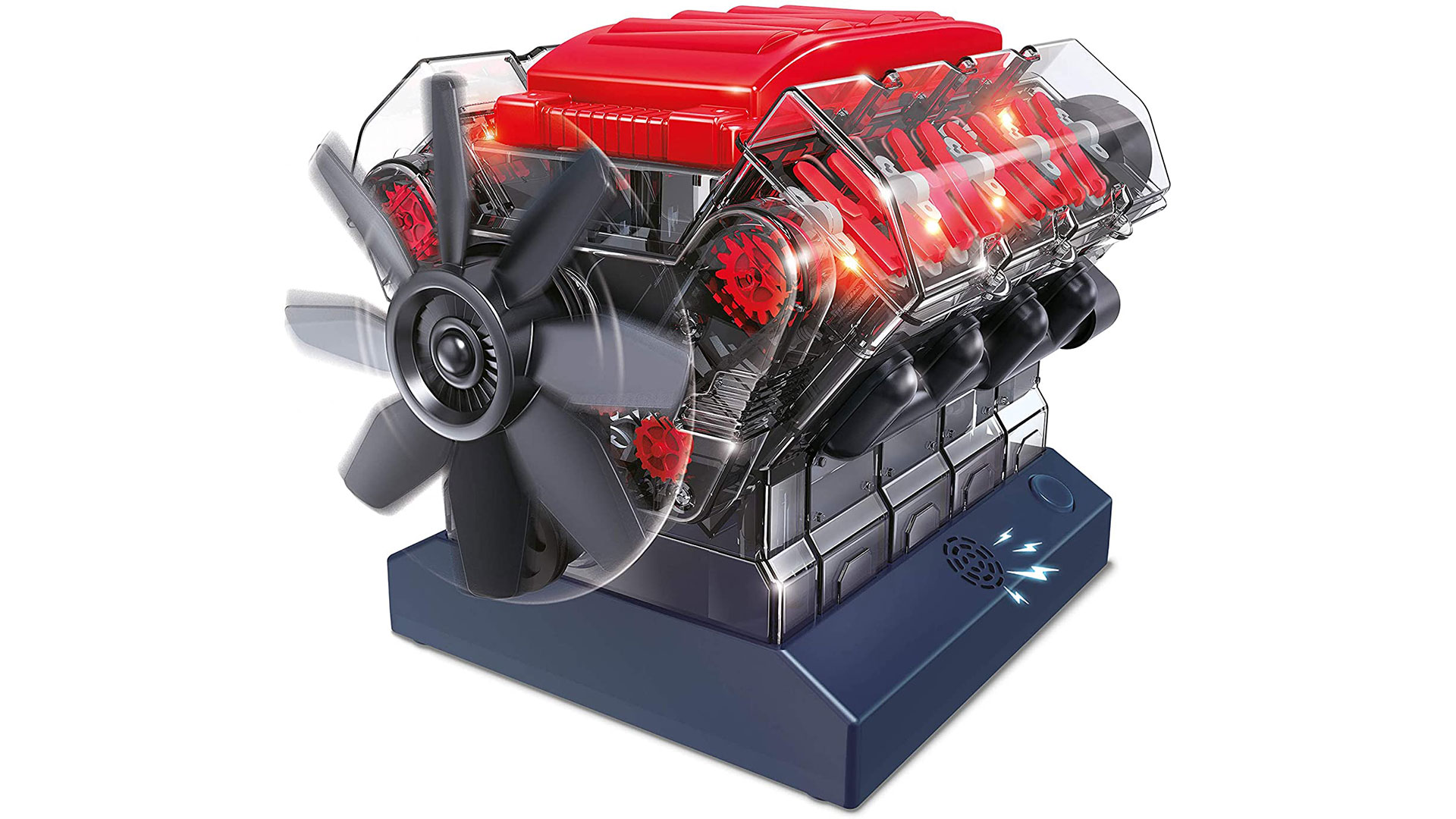 Check the latest price on Amazon
The last of our kits is another V8 kit that is not car specific, this time from Buki France. Unlike the competitors, Buki is all about toys, with a massive range extending from baby and toddler toys to those aimed at older kids and adults like their automotive and space inspired model kits. Though only around since 2014, the brand is expanding rapidly and gaining good customer reviews.
This kit is arguably the most comprehensive of all those listed, though not based closely on a real engine, the kit includes 270 pieces. Like rivals, it too will run and create lights and sounds with the aid of a few batteries.
In a very similar package to the Haynes kit above, the box contains everything needed to build the model, no glue required. The model also comes with detailed instructions and is rated for children aged 10 or over.
Pros:
Least expensive kit listed
More pieces than rival model kits
Lights, sounds and motion with battery power
Includes everything needed to build the model engine
Cons:
Possibly a lesser brand name than aforementioned competitors
Model not based on any specific real vehicle or engine
In Conclusion
As a petrol head myself I cannot think of a better present under the tree at Christmas than something car-related. A V8 engine model kit is fun for anyone who likes things a little technical, they can be challenging but always provide a good level of learning and new understanding.
In a world where electric vehicles are on the horizon, it is now more than ever that we should celebrate the classic engines of old. The V8 is arguably the most famous engine variant in the entire world, the likes of which we are unlikely to see on UK roads for much longer. These kits bring the joy and excitement of the V8 but can be built in your very own living room.
If you liked the article, please share, leave a comment below and check out our other exciting articles.
Categorised in: Gifts & Toys
Czok Newsletter