The Best Engine Oil Additive To Improve Performance of Diesel & Petrol Engines
We're an affiliate
We hope you love the products we recommend! Just so you know, we may collect a share of sales or other compensation from the links on this page. Thank you if you use our links, we really appreciate it!
Everyone wants to ensure their vehicle is running at it's best. The most important factor to an engine running smoothly is the oil contained within. Getting the best quality oil and right viscosity is undeniably of great importance, but you can actually take it one step further than this. In recent years multiple products have begun to surface that promise better engine performance and longevity.
Engine oils all contain additives to improve their functionality. Manufacturers often use these chemical mixtures however, only in small amounts however to keep costs down and ensure that they can offer products to rival other brands in the sector. The constant push for cheaper oils and relentless pursuit to bring new products to market means that engine oil brands have little choice but to offer basic level oils that appeal to a large customer base.
Though often confused, performance enhancing additives and oil stop smoke products work similarly but give differing outcomes. For more information and the best stop smoke products check out our article here.
How an Engine Oil Additive Can Improve Performance
For those that are enthusiastic about their vehicle and take extra care in maintenance, you can enhance the oil in your vehicle's engine for only a little extra outlay. The additives listed below are should be added at the next oil change (with standard engine oil) to enhance lubrication and corrosion resistance.
Friction modifiers are used to decrease wear between internal metal components, while also reducing extra heat induced by friction within the engine. Stabilizer elements help to ensure that the oils viscosity is not affected during extreme temperature changes, ensuring a better running engine after numerous heat cycles. Finally, some oil additives actually provide a cleaning affect, working to remove baked on carbon deposits to enable improved oil flow and more efficient running.
The Best Performance Enhancing Engine Oil Additives
Slick-50 Engine Treatment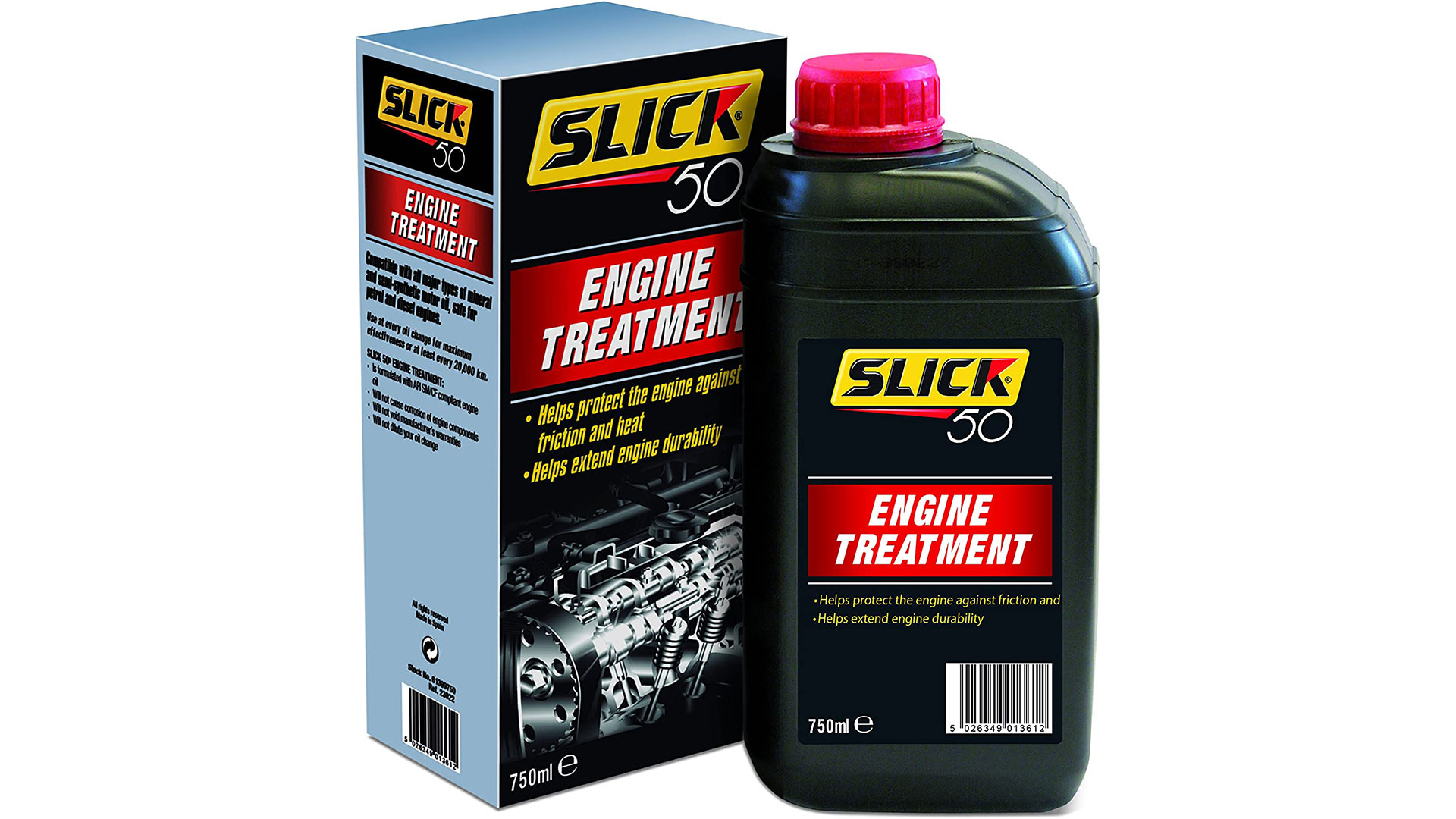 Check the latest price on Amazon
Slick-50 is not a brand that offers a wide range of additives for your vehicle, specialising instead in their friction reducing formula as used here, in their engine treatment product. One bottle is suitable for engines up to 3l in capacity, covering the majority of cars in the UK. This additive is simply mixed with your oil at the next service.
Engine durability will see improvements thanks to the friction modifier that works to minimise unwanted excess heat created due to internal engine friction. The anti-wear agent contained with Slick-50's product will leave a layer of protection between engine parts that contact each other, while also helping to prevent nasty carbon build-ups within your engine.
When used, ensure that a new oil filter is also fitted and changed with each other subsequent oil change, when using the oil additive. The product is safe for use in both petrol and diesel vehicles running any kind of modern engine oil.
Pros:
Reduces unwanted friction
Protects metal parts from causing damage
Prevents carbon build ups within your engine
Suitable for petrol and diesel cars with any oil type
Cons:
No comment on suitability for turbocharged engines
Requires multiple bottles for larger engined vehicles
ZX1 ExtraLube Micro Oil Metal Treatment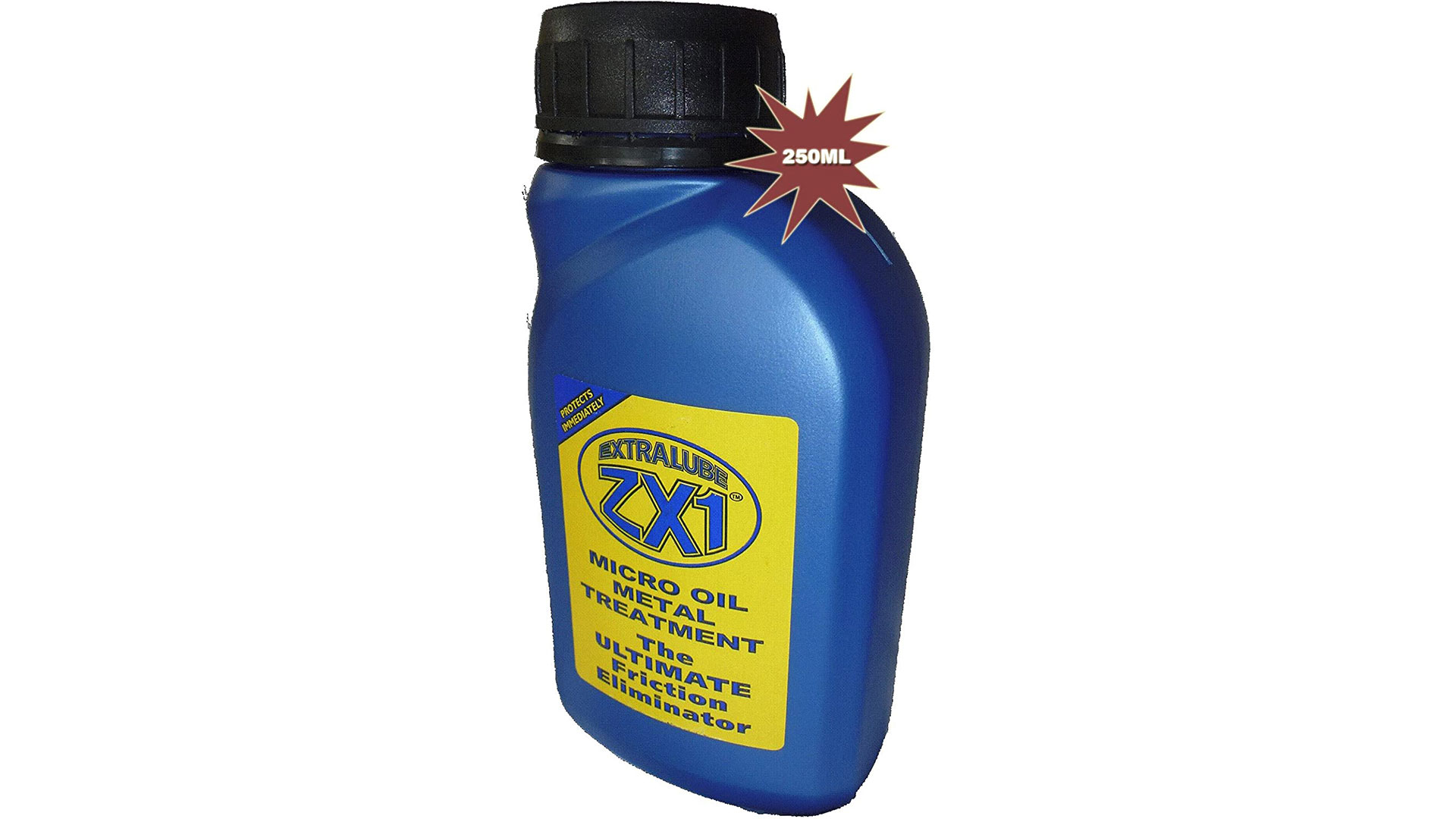 Check the latest price on Amazon
Next up, ZX1, with their flagship product, the micro oil treatment additive. ZX1 specialise in their friction modifying formulas that work to enhance the friction properties contained within engine oils, but without reducing the quality or leaving unwanted particles than can clog filters and cause untold damage. Their product comes at a higher price due to the smaller size of the company and more dedicated testing behind their additive offerings.
Extra lubrication can give results of reduced emissions and improved fuel economy, thanks to more efficient combustion, with less energy wasted due to internal friction. Unlike rivals, ZX1's additive does not mix with the oil, it stays as a separate fluid, allowing it to coat internal engine components as it will not be constantly shifted around the engine. This has the secondary effect of maintaining a lasting protection for your engine, even after multiple oil changes.
These features have led to the little-known brand becoming one of the UK's best-selling, performance enhancing oil additives. The product only needs renewing every 25,000 miles, while other brands generally need to be added with each oil change.
Pros:
No problems with filters clogging
Reduced emissions and fuel consumption
Coats engine parts, preventing damage on contacting metal components
Long lasting benefits
UK brand
Cons:
Most expensive of the products listed
Liqui Moly Oil Additive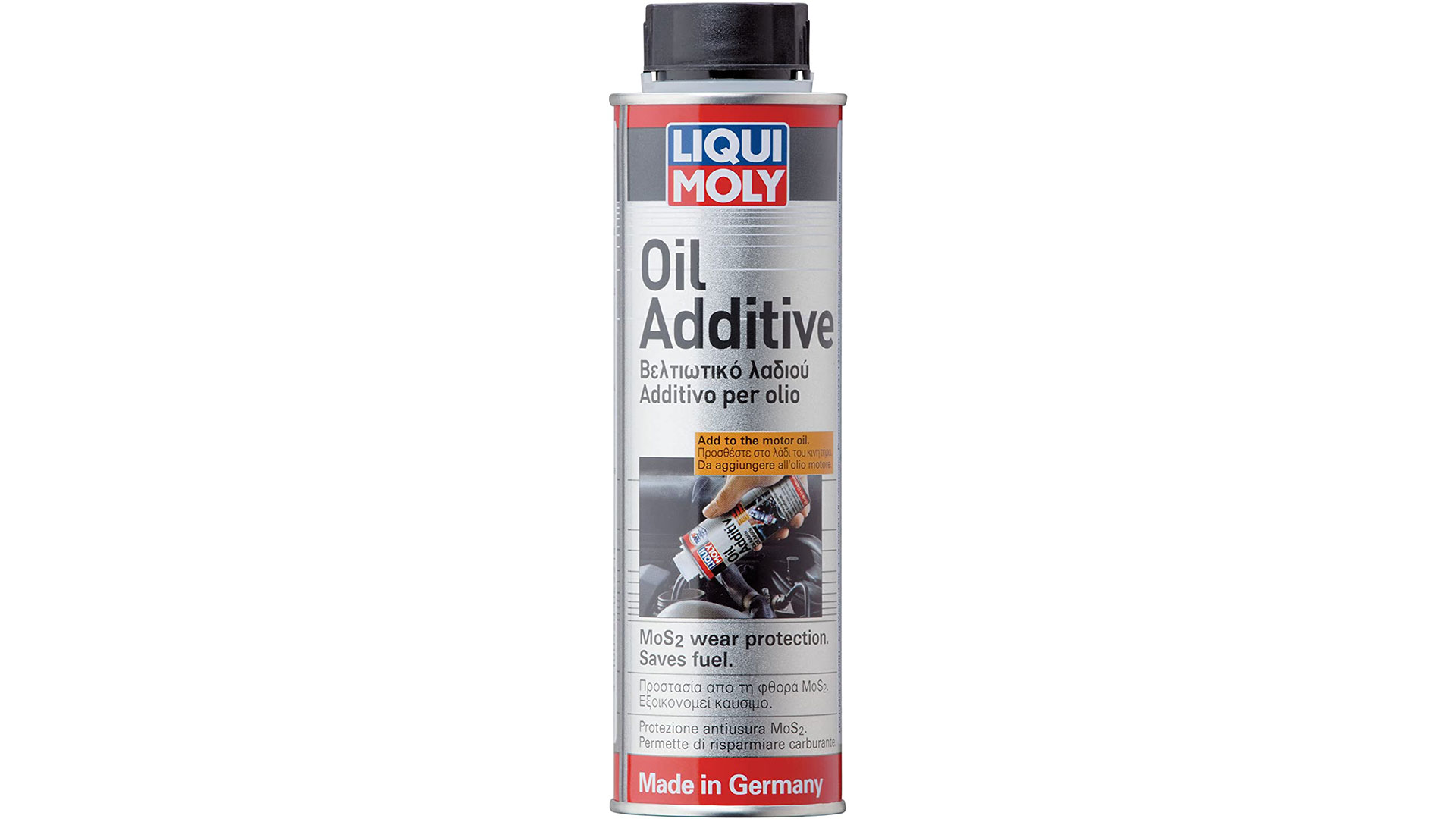 Check the latest price on Amazon
Lastly is our least expensive product, but by no means is this a basic offering. Liqui Moly is a well-known brand for all additive products and their oil additive certainly upholds their excellent quality standards.
Using Liqui Moly's oil additive will leave a protective film, coating internal engine components. This film reduces unwanted friction, allowing for smooth running and reducing the chance of damage under normal driving conditions. This can give significant savings in both fuel and oil consumption, while also giving better long-term reliability.
The additive is suitable for both petrol and diesel vehicles including those fitted with catalytic convertors, turbochargers and diesel particulate filters. The product works will all modern commercial engine oils. Suitable for up to 6 litres of engine oil.
Pros:
Least expensive of the products listed
Protects internal metal engine components
Reduces unwanted oil consumption
Suitable for all vehicles
Improves long term reliability
Cons:
May require multiple bottles for larger engines
In Conclusion
Additives added into your oil may not make any changes on the surface, but will benefit the way your engine runs and hence how your vehicle drives. The small cost added onto a yearly oil change (or less often with some products) is far less than the potential cost of engine woes. Benefits may even be reaped sooner, with promises of improved fuel economy and reduced oil consumption, saving you a few pounds at each fill-up.
Anyone serious about maintaining their vehicle to the highest standard should seriously consider these additive products, as they are purely designed to enhance and build on the properties promised by regular engine oil. Little to lose and a lot to gain, ensure your engine is running at its best with a performance enhancing oil additive.
If you liked the article, please share, leave a comment below and check out our other exciting articles.
Categorised in: Additive Buying Guides
Czok Newsletter