Custom Exhausts in Inverness
For real petrolheads, there is one aspect of a car that gives it more personality than everything else combined – noise. The thrill one feels when leaning their lead foot on the go faster/make louder pedal is second to none, particularly in a day and age where an all-electric future is edging ever closer – we need to make use of our internal combustion dinosaurs whilst we still can. Fortunately, though, for the time being we still get to enjoy a raucous exhaust note for a little while longer. To maximise the pleasure though, we often need to turn to aftermarket options, particularly on modern cars with their petrol particulate filters, countless silencers and noise regulations. Be it the raspy bellow of a Straight 6, the crisp pop of an Inline 4 Turbo or the Naturally Aspirated roar of a big V8, there are countless options to make that end note just a little more dramatic. There are many popular brands that will ship directly to you a bolt on system that they've spent countless hours perfecting in-house to give that extra bite you're after. This can however be a very costly option, with many systems, particularly those with a valved component costing well in the thousands for a basic cat-back fitting. Additionally, you may not be able to find exactly what you're after, if you want to change the location of your tips for example, this may not be a suitable option for you. Happily, there is an ever-growing network of highly skilled exhaust fabricators that are able to weld some magic onto your car's undercarriage – creating a bespoke system to any specification you desire. What's more is that this can be carried out on any make and model of your choosing, making it far easier to make a seemingly ordinary car sound like something far more special. Whether you want a straight system through from the manifold, a cat-back MOT friendly addition or a simple resonator delete, our network of expert technicians in Inverness will be able to cater for your every need – at a much more friendly price than aftermarket options.
Custom Exhaust FAQ's
What material is used in a custom system?
This varies from vendor to vendor, but as a general rule stainless steel systems are commonplace. High-end fabricators have been known to incorporate elements of carbon-fibre into some systems, but this is a very costly and often unnecessary addition.
Is a custom exhaust expensive?
Not as much as you'd think. Most fabricators are able to weld you a perfect system for the same as or less than you would pay for a pre-built, bolt on part.
Will my vehicle pass an MOT?
This is something you should discuss with your technician. Modern legislation states that almost everything on the road must have a catalytic converter, as well the ability to pass both emission and noise regulations. If you make clear to your technician that you do require the car to remain road legal and MOT friendly, they will be able to advise on the best system for you.
Will it last? / Will it be reliable?
Our network of trusted providers are simply the best in the business. You should have no issues whatsoever from your new exhaust, in much the same way as you would expect no issues with a bolt on option. Corrosion should also be of no issue as all our providers will use stainless steel as a base for your new system.
Will there be a performance increase?
Yes! How noticeable the effect will be varies upon the powerplant your car is using, however most systems allow a freer flowing exhaust overall, resulting in a small power increase as well as improved efficiency – if that's your sort of thing.
Get a quote for Custom Exhausts in Inverness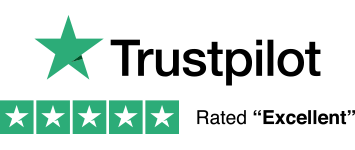 ---
Get Your Custom Exhaust with Czok
It is not easy to find a company you can trust to do a good job and charge a fair price, which is why we have done it for you.
We work with a handpicked network of companies across the UK that meet our strict guidelines.
To find the best Custom Exhaust service available in Inverness;
Using the form on this page, enter your contact information and give us a few details about your requirements.
A trusted member of our network will then get in touch.
Custom Exhausts in Achnasheen
Custom Exhausts in Alness
Custom Exhausts in Ardgay
Custom Exhausts in Beauly
Custom Exhausts in Cromarty
Custom Exhausts in Dingwall
Custom Exhausts in Dornoch
Custom Exhausts in Fochabers
Custom Exhausts in Forres
Custom Exhausts in Fortrose
Custom Exhausts in Gairloch
Custom Exhausts in Invergordon
Custom Exhausts in Isle of Skye
Custom Exhausts in Lossiemouth
Custom Exhausts in Muir of Ord
Custom Exhausts in Munlochy
Custom Exhausts in Plockton
Custom Exhausts in Portree
Custom Exhausts in Rogart
Custom Exhausts in Strathcarron
Custom Exhausts in Strathpeffer
Custom Exhausts in Strome Ferry
Custom Exhausts in Ullapool