Ceramic Coating In Wolverhampton
Let's all be quite plain, buying a car is probably the most expensive and lavish purchase many of us will make, second only to our homes. The feeling of pulling back the sheet on a brand-new vehicle is particularly exhilarating – seeing the glistening alloys, maybe a flash of carbon fibre and of course the glorious, as yet unmarked paintwork. The only issue then, is leaving the dealership and driving straight out into the big wide world, with rain, bird poo, extremes of temperature amongst all the other things mother nature can and will throw at your shiny new motor. In order to protect the paintwork of your pride and joy from all these nasties, many opt for a form of paint protection known as ceramic coating. The motive behind this, is that it will leave a lasting shine on your vehicles bodywork that will stand up to the worst the world can throw at it. Finding a specialist you can trust to carry out this service though isn't always easy. Fortunately, here at Czok, we've made the process simple. Our network of trusted garages in Wolverhampton are able to offer ceramic coating for your vehicle – all for a fair price.
The Ceramic Coating Process
The process begins as you'd imagine with a full exterior clean. This is usually done by way of a top-quality snow foam and full detailing equipment to ensure any dust and grit is removed from the surface. Following this, a paint correction is carried out to remove any surface scratches or unsightly marks. Finally, the ceramic coating is applied – protecting the vehicle's bodywork from any further wear and tear. The coating is water and chemical resistant, as well as being immune to extremes of temperature – allowing your paintwork to remain fresh for years to come.
Ceramic Coating FAQs
How long does ceramic coating last?
Ceramic coating can last anywhere from 1 – 7 years. As a general rule though, the best value packages generally last for 3 years.
How long will it take to fully coat my vehicle?
The process is generally lengthy as it is ruthlessly thorough. This means the process can take anywhere from 1 day to a full week depending on the size of your vehicle.
Get a quote for Ceramic Coating In Wolverhampton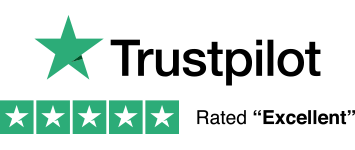 ---
Get Your Vehicle Ceramic Coated with Czok
It is not easy to find a company you can trust to do a good job and charge a fair price, which is why we have done it for you.
We work with a handpicked network of companies across the UK that meet our strict guidelines.
To find the best Ceramic Coating service available in Wolverhampton;
Using the form on this page, enter your contact information and give us a few details about your requirements.
A trusted member of our network will then get in touch.