Towbar Fitting In Dorchester
Planning on a family caravan expedition? Or perhaps a getaway mountain bike retreat? Whatever the occasion, you may be looking for a reliable towbar to carry the extra load whether that's a trailer, caravan, or cycle carrier. Our network of dependable experts are always on hand in centre and are even available for mobile fitting in Dorchester. So wherever you are and whatever the reason, your new towbar is easily accessible through our services.
Types of Towbar We Fit
Flange Ball Towbar
This is the most common type of towbar in the UK. With its versatile design and easy mounting process, this type of towbar makes use of a flange plate which is bolted to the underside of the vehicle. This variant allows for easy use of both 7 and 13 pin electrical systems, which is crucial if you plan to run a generator or pull plant trailers. This design can even allow for carrying a cycle rack whilst towing a trailer. The ability to adjust the height of couplings, drop plates and spacers can also be a major benefit of choosing this design.
Swanneck Towbar
The most common type of towbar in the E.U. This variation of towbar couples the towball and neck together as one single piece. This allows for a neater and tidier design on the rear of the vehicle which subsequently means it is less likely to trigger your reverse sensors. This design is more aesthetically pleasing and is compatible with AL-KO and other friction style stabilisers. This variant is adept at carrying all types of ball mount cycle carriers too.
Types of Towbar Electrical Systems We Fit
You need electrics with your towbar to abide by the law, as these systems pair with your vehicles' ABS, brake lights, indicators, etc. All these electrical systems help ensure your vehicle is safe whilst driving on the road which is even more important when carrying a trailer or caravan.
7 or 13 Pin Socket
7 pin connectors are the most common type in the UK and are also the cheapest. This is a versatile choice and will be able to fulfil many roles including powering older style caravans, garden trailers, plant trailers and horseboxes.
13 pin connectors were standardised for all caravans made after 2008. This is a much more modern type of connector and is far more capable than a typical 7 pin. You can power the interior and exterior lights of a caravan with ease and these connectors are usually made to be watertight, thus making them more robust and safer. Another advantage of the 13 pin is you will find it more compatible with connectors across the E.U. So if you're looking to take a trip abroad in your new caravan, a 13 pin is a much safer option.
Dedicated Vehicle Specific or Universal Wiring
Whether you decide to go for a dedicated or universal kit is completely up to you, however, we normally recommend a dedicated kit as electric systems on modern vehicles tend to be very complex and intricate. Dedicated kits are specifically designed and engineered for your vehicle which may come to pay dividends in an emergency situation. They tend to be more expensive than universal kits, however they are less likely to cause hassle and problems during their lifetime.
The Towbar Fitting Process
The fitting process of a towbar can be a tricky procedure. This is why we recommend you leave it to our expert mechanics to ensure a safe and reliable fitting has been completed on your vehicle.
The first step of the process normally involves preparing your vehicle. We may need to remove the rear bumper of the vehicle and even cut a small section to allow the towbar to fix on. This varies from vehicle to vehicle, but we are happy to guide you and supply this information prior to the fitting.
The next step involves cleaning the surfaces and removing rubber covers. This is also where we will bolt on the brackets to secure the crossbar.
Installing the core crossbar is very specific to each and every vehicle, as they all differ in terms of where the bolt holes are located. Our team of experts will use a torque wrench to precisely adjust the tightness of the crossbar to ensure no water gets inside and damages components.
Installing the towball and its housing are usually the final steps in the main fitting process. Once the towball and all subcomponents are correctly in place, the bumper and any other removed pieces will be fitted back onto the vehicle.
Towbar Fitting FAQs
Will you fit customer supplied Towbars?
Absolutely. We are happy to fit and wire most towbars, both Swanneck and Flange Ball variants. Just double check with us first by phone or email with any concerns or queries.
Does Towbar fitting come with a warranty?
This will depend on the manufacturer's warranty and the company that fits it. But it is common to find a 1-to-2-year warranty on most towbars for manufacturer defects or problems. Some even come with a lifetime guarantee.
How long does Towbar fitting take?
A typical Towbar fitment will usually take a couple of hours. However, this can vary slightly depending on the complexity and style of Towbar fitted. If bumpers need drilling and panels require removing, this will affect the time taken to install.
Do you offer mobile Towbar fitting?
Yes. We are happy to see to you both in our centre and on the road with our mobile fitting experts.
Get a quote for Towbar Fitting In Dorchester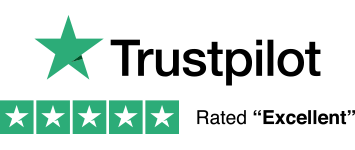 ---
Get Your Towbar Fitted with Czok
It is not easy to find a company you can trust to do a good job and charge a fair price, which is why we have done it for you.
We work with a handpicked network of companies across the UK that meet our strict guidelines.
To find the best Towbar Fitting service available in Dorchester;
Using the form on this page, enter your contact information and give us a few details about your requirements.
A trusted member of our network will then get in touch.
Towbar Fitting in Beaminster
Towbar Fitting in Blandford Forum
Towbar Fitting in Bridport
Towbar Fitting in Lyme Regis
Towbar Fitting in Portland
Towbar Fitting in Sherborne
Towbar Fitting in Sturminster Newton
Towbar Fitting in Weymouth