Paint Protection Film (PPF) In Blackburn
Nothing is more important than protecting your pride and joy. We've all lived that dreaded moment, walking around our car to find a mysterious paint chip, stone abrasion, or minor scratch costing us a trip to the paint repair shop. Neglecting the paintwork on your vehicle can prove to be a costly error, as even slight imperfections can ruin the value of your beloved machine.
This is where Paint Protection Film (PPF) comes into its own. This paint saving process helps protect your vehicle's valued appearance by acting as a shield against stones, scrapes, and scratches. PPF is a thermoplastic urethane and is often self-healing upon being reheated in direct sunlight. Paint Protection Film is an excellent method of preserving the new showroom finish on your vehicle without changing any design features or colour. It's made by layering Polyester Release Liner, Acrylic Adhesive, Polyurethane, and finally a Clearcoat. All these components create a layer of armour around your vehicle, thus helping fight the effects of harsh road conditions. This durable thermoplastic is often referred to by many names, but one you may recognise is Clear Bra, a highly revered brand in the PPF industry.
Contact one of our trusted service providers in Blackburn for a quote.
The Paint Protection Film Fitting Process
Applying a Paint Protection Film can be a craftsman process, which is why we recommend you leave it to our experts to create the perfect finish on your vehicle. Whilst the precise installation process varies from vehicle to vehicle, the following steps remains fairly standard amongst industry experts.
Step 1. Wash and Clean
Arguably the most important step in the entire process, but one sorely overlooked by amateurs. Cleaning your vehicle prior to any fitment of film is crucial in making the final product have a smooth finish and will also improve the overall performance of the film. With a clean panel prepared, you can expect your PPF to last longer and negate any chance of imperfections or bubbles. Our experts will ensure each and every panel is perfectly prepped and cleaned prior to the film being placed onto your vehicle.
Step 2. Cutting the PPF
Typically prepared in sections, our experts will cut and reduce large sections of film roughly measured to fit selected panels. This part of the process allows us to better evaluate how much material will be needed to complete the project.
Step 3. Activator Spray
Once all the panels are lined up with their respective film sections, it's time to apply the activator spray. This spray ensures the film is not damaged when using a squeegee, which is used to iron out the individual sections and remove bubbles. The spray also allows the film to be moved and slipped into the correct position, essentially the solution makes the film more pliable and easier to work with.
Step 4. Film placement using a Squeegee
This is often the trickiest and most intricate part of the process. This step involves a lot of spraying and repositioning to ensure the film is perfectly placed and a smooth, non-bubble finish is achieved. Our experts have years of experience and have developed a successful method of removing bubbles and imperfections. This is attained through a system of starting in the centre of the panel and working in an outwards motion towards to edges of a section.
Step 5. Heat Gun
A heat gun is utilised to set the shape and memory of the film. This is the final step in creating a new protective layer to your vehicle. The heat gun is used to dry and fix the film in place. This step can also be very complex as the film requires a specific temperature to be reached to create a smooth finish. This step also causes the film to shrink, thus a tight, body-hugging effect is accomplished, which is ideal for creating a tidy finish. The very last part of the process simply involves trimming any loose ends and tidying up the edges of the PPF with a precision scalpel.
And there you have it. Your vehicle's paint is now ready to tackle the great outdoors and the many threats British roads may throw at it.
Paint Protection Film FAQs
How long does the paint protection film last?
This can vary depending on the quality of the film used, but you can expect a typical well installed film to last anywhere between 5 and 10 years if cared for correctly. The original condition of the paintwork having PPF applied is a major factor in the life expectancy of the film. If lifespan is a major concern, then consider using a ceramic coat to support the longevity of the PPF.
Can paint protection film be applied to gloss, matte, and satin paint?
Absolutely. The paint finish of your vehicle has minimal impact on the fitting process of the PPF. Some PPF manufacturers even create satin, matte, and gloss look films in case you wanted to change your vehicle's look whilst still adding protection.
Can the paint protection film be removed without damage?
Just as easy as it went on, the film can also be taken off by our experts. A gentle helping hand from a heat gun and some careful pulling removes the film with no detriment to your vehicle's paintwork. If you find your PPF does get damaged, our experts are always on hand to remove sections and reapply them.
Does the paint protection film come with a warranty?
Most brands of PPF come with a manufacturer warranty of 10 years. This covers you against manufacturer defects, yellowing, fading, and cracking. It does not cover damage caused by harsh weather, dings, paint chips, road salt and scratches also referred to as wear and tear or mechanical damage. Following the manufacturer's specific PPF guidelines and care instructions will help ensure your PPF film lasts its full lifespan.
Get a quote for Paint Protection Film (PPF) In Blackburn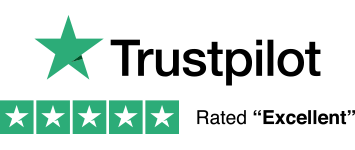 ---
Get Your Paint Protection Film with Czok
It is not easy to find a company you can trust to do a good job and charge a fair price, which is why we have done it for you.
We work with a handpicked network of companies across the UK that meet our strict guidelines.
To find the best Paint Protection Film service available in Blackburn;
Using the form on this page, enter your contact information and give us a few details about your requirements.
A trusted member of our network will then get in touch.
Paint Protection Film (PPF) in Accrington
Paint Protection Film (PPF) in Barnoldswick
Paint Protection Film (PPF) in Burnley
Paint Protection Film (PPF) in Clitheroe
Paint Protection Film (PPF) in Colne
Paint Protection Film (PPF) in Darwen
Paint Protection Film (PPF) in Nelson
Paint Protection Film (PPF) in Rossendale