Powder Coating In Doncaster
When it comes to protecting various metal components, nothing comes close to Powder Coating. This technical process of dry coating a metal surface provides excellent and unmatched protection against the harsh conditions life may throw at it. Powder Coating is a much more advanced approach at covering a component than painting it. It also allows for improved durability, a reduced environmental impact, and a higher quality appearance when compared to conventional methods. This process isn't just limited to vehicles. Mild steel, galvanized and electroplated steel, aluminium, stainless steel, and most other steel alloys can be Powder Coated.
There are many types of Powder Coating available, all with various pros and cons. However, here is a list of some of the most common in the industry.
Epoxies – very durable, widely used, great hardness.
Polyesters – most common, great value for money, good mechanical resistance.
Super Durable Polyesters – superior durability, holds its colour well, 10-year lifespan.
Epoxy-Polyester Hybrids – superior weather degradation, ultra smooth, thin film.
Fluoropolymers – colour and gloss protection, corrosion resistant, one coat capability.
Urethanes – smooth finish, excellent chemical resistance, great durability.
There are also many types of finishes we can achieve with Powder Coating. These include:
Smooth
Leatherette
Texture
Stipple
Hammer
Metallic
The Powder Coating Process
Powder Coating is a very technical process and one almost impossible to replicate at home. This is why we advise that you leave it to out friendly experts. The process requires a lot expertise and skill. The method can differ from item to item; however, this step-by-step process explains the key focal points.
Step 1. Picking the Powder
With so many different finishes and types of Powder Coating available to you, it's important you pick the right one for the job. Our experts are always on hand to recommend the best and most appropriate Powder Coats to apply.
Step 2. Preparing the Item
Just like every other method of protective coating, the prep work prior to any installation is crucial in getting the best result possible. The very first thing your item will touch, is likely to be water and a cleaning product. Soaking your metal piece is vital in removing gunk, grime, and grease. All of these things will negatively affect the lifespan of the Powder Coat, so its crucial we remove all of it via soaking and cleaning. Aluminium oxide blasting may also be used to remove any rust or stubborn dirt patches. Finally, all areas not being Powder Coated will be taped off.
Step 3. Applying the Powder
Once all prep is finished, the item is gently hung from a hook. It is then delicately blasted with a blow torch which is used to remove any lint left behind from cleaning. The item is lightly misted with atomised powder coating particles, which are shot out from the tip of the spray gun using air compression. Due to the powder being electrostatically charged, the molecules are designed to cling to whatever metal surface they touch first.
Step 4. The Oven Bake
The next step involves placing the item into a large oven or kiln so that the powder binds and bakes onto the metal surface. The size of the oven, density of the component being placed inside, and type of powder being used can all affect bake temps and times. However, our experts are always vigilant in determining the right length of time and temperature used on your item.
Step 5. Cooling and Clear Coat
Once your item has been in the oven it must be cooled slowly from racks. After the item has been completely cooled to room temperature, it is ready for a clear coat paint layer. This layer can come in all different varieties such as, matte, gloss, semi-gloss, and satin.
Step 6. The Second Oven Bake
Once the clear coat has dried slightly, the item goes straight back into the oven for a final time. The only major difference this time, is that bake times are normally double that of the first oven bake. This ensures the clear coat layer has ample time to harden over the top of the coloured undercoat beneath it. This creates a very tough outer layer which is extremely durable and resistance to cosmetic damage. After the item is removed from the oven, it is slowly left to cool to room temperature one last time. Finally, it is inspected and considered ready for use.
Powder Coating FAQs
What size items can you powder coat?
Our experts can coat a great range of items. However, different locations have different sized ovens used to produce the Powder Coating. Simply double check with us first by phone or email and we'll be happy to answer any queries you have.
How long does powder coating take?
Different sized items will of course take different times to coat. The more complex shapes and surfaces will also affect the time taken to create a Powder Coating. For a general idea, a single alloy may take a couple of hours to coat. 4 alloys shouldn't take longer than a day.
Get a quote for Powder Coating In Doncaster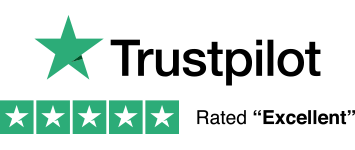 ---
Get Your Powder Coating with Czok
It is not easy to find a company you can trust to do a good job and charge a fair price, which is why we have done it for you.
We work with a handpicked network of companies across the UK that meet our strict guidelines.
To find the best Powder Coating service available in Doncaster;
Using the form on this page, enter your contact information and give us a few details about your requirements.
A trusted member of our network will then get in touch.
Powder Coating in Barnetby
Powder Coating in Barrow-upon-Humber
Powder Coating in Barton-upon-Humber
Powder Coating in Cleethorpes
Powder Coating in Gainsborough
Powder Coating in Grimsby
Powder Coating in Immingham
Powder Coating in Retford
Powder Coating in Scunthorpe