Mobile Diesel Particulate Filter (DPF) Cleaning in Newport
The process of Diesel Particulate Filter (or DPF) cleaning is a hot topic at present. For those who aren't sure of the need for a DPF, things such as the VW emissions scandal and the all-too-common slang 'dirty diesel' should give you a rough idea of the state of what would be thrown out the exhaust of diesel-powered vehicles without one. Since becoming compulsory in 2009, DPF's have caused many a headache for owners of oil burning vehicles for the simple reason that, like any filter – it will become blocked and clogged up over time. Unlike say, your car's air filter though, a DPF is a part that can't be replaced for £40-£60, we're looking at a four-figure bill in most cases. Happily, however, the nature of a DPF compared to an air filter allows it to be, at least with the right equipment, cleaned with relative ease. The key here though is that you must use the right equipment, meaning that this is a service best left to a trained professional – ideally a diesel vehicle specialist. Fortunately, the majority of diesel specialists now offer a mobile DPF cleaning service direct to your home or workplace, allowing you to save both money and time when compared to the complex and expensive process of a full DPF replacement. To make this process as easy as possible our network of trusted specialists in Newport will be able to offer you a mobile service for your diesel vehicle you can trust – all for a fair price.
The Mobile DPF Cleaning Process
The process of cleaning your DPF, whether at a specialist centre or at home/work by a mobile service, is largely the same. The only real difference is that due to the large amounts of equipment needed to clean a DPF with extremely high heat as can be done at a specialist centre, chemical cleaning is the usual method favoured by those who will clean your DPF at your home. First, the technician who is cleaning your filter will soften any large blockages housed within the DPF using a little heat and a light cleaning agent. Next, a much stronger cleaning agent is repeatedly flushed through the DPF in order to break down and dislodge soot which is lining the edges of the filter. Most specialists will also reset the engine management system to encourage forced regeneration when the engine is running for long periods – slowing down the build-up of diesel waste and reducing the chance of a total blockage. It is vitally important to have a clear DPF in the exhaust of your car as major blockages can cause several issues including reduced power, misfiring, stress on internal components and potentially a total breakdown – leaving you stranded at the side of the road. Regular cleaning however will prevent these issues, saving you both the inconvenience of diagnosing a breakdown and the cost of a replacement DPF which may be in the £1000's.
Mobile Diesel Particulate Filter Cleaning FAQ's
Is a mobile DPF clean as effective as taking it to a centre?
Absolutely, the process carried out will be exactly the same. Some very stubborn blockages however may require an extreme heat treatment – if this is the case, your technician will recommend you visit the centre.
Will the DPF need to be removed?
During the process, the DPF is usually removed from the vehicle in order to ensure a thorough clean can be carried out. This is a simple and quick job for a specialist and will not damage your vehicle's exhaust system in any way.
Can I remove my DPF and be done with it?
While DPF Removal is not illegal to do, it is illegal to drive without one and your vehicle will fail an MOT test, not to mention a hefty fine if caught by the police.
How long does the cleaning process take?
Exact times vary depending on make/model, but the garage should require your vehicle for no more than a day.
Is cleaning cheaper than replacement?
The cost of a new DPF can be thousands of pounds including fitting.
How long will a DPF clean last?
This depends on how often the car is used and the average journey length, but every 10-20K miles is likely to keep the vehicle running most efficiently.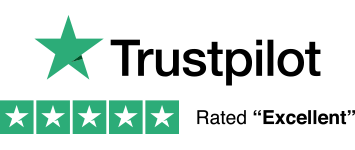 ---
Get Your DPF Cleaned At Home or Work with Czok
It is not easy to find a company you can trust to do a good job and charge a fair price, which is why we have done it for you.
We work with a handpicked network of companies across the UK that meet our strict guidelines.
To find the best mobile DPF Cleaning service available in your Newport;
Using the form on this page, enter your contact information and give us a few details about your requirements.
A trusted member of our network will then get in touch.