We all want to stand out in life. Our clothes, our houses, our cars, are all a reflection of ourselves. So, what better way to express your true self than creating a one-off custom design piece for your personal vehicle. Hydro Dipping is a great way to apply new and creative looks to your machine and its components both on the interior and exterior. This technique offers the ability to create eye catching and unique designs to almost any object.
That is the real advantage of Hydro Dipping. Whatever you wish to customise, you can almost apply it on anything, whether that's your wing mirror covers, body panels, alloys, or anything else you wish to aesthetically modify. Our experts in Exeter are always on hand and willing to tailor to your needs (and your wants), helping to create that dream look for your vehicle.
Hydro dipping works by producing a thin film-like layer of paint on the surface of water that your desired piece is carefully pushed through. The paint is hydrophobic, meaning it repels water, and is designed to permanently cling to objects quickly, but not to dissolve in the water. As your piece is pushed through the solution, the paint binds to the object creating your customised design.
We dip many colours and patterns. These include, but certainly are not limited to:
Abstract
Metallic
Camouflage
Carbon fibre
Multi coloured
Custom designs
The Hydro Dipping Process
Hydro Dipping looks best when done professionally. This is why we recommend you let our experts produce that new aesthetic look you've always dreamed of. Our experts follow industry standard steps to ensure your Hydro Dipped pieces look immaculate.
Step 1. The Prep Work
After deciding what pieces you want dipped, the prep work can begin. This follows a uniform process of prepping anything that is to be painted. Cleaning, sanding, priming, and clear coating may all be necessary to prepare your piece for Hydro Dipping. A base coat may also be applied to your item to allow for a better finish when the activator is applied.
Step 2. The Film
Designs are printed using a special kind of ink on a PVA (Polyvinyl Alcohol) film usually with a rotary printer. The film is placed in a temperature controlled water tank and allowed to sit and hydrate for as long as 2 minutes. This part of the process is crucial in eliminating any bubbles and imperfections that may appear on the final product.
Step 3. The Activator Spray
The activator is the real star chemical of the entire process. This chemical is applied to the film after the film has finished hydrating. When the activator is applied to the Hydro Dipping tank, it makes the film dissolve and liquefies the ink. Different finishes of film require different methods of activator use. For example, if you choose to apply a metallic finish film, the activator is lightly misted just as the paint hits the water and after it is finished hydrating.
Step 4. The Dip
When the film has been hydrated and the activator has been appropriately applied, it's finally time to dip your piece. This involves some technique as it's not just as simple as dunk and done. Your item is carefully lowered into the tank breaking the surface tension of the water and presses the film against the dipped piece. The film adheres to the shape of the dipped item as a result of using the activator spray. The base coat binds with the activator thus creating a strong bond and layer of film over the entire piece.
Step 5. The Rinse
After we've dipped your selected item(s), it is time to remove the residue. This can be completed in many ways, but we usually rinse it off with water added with some light rubbing. After this residue has cleared, we will notice a dry texture to the final product.
Step 6. Adding the Clear Coat Layer
This is the final part of the Hydro Dipping process. This step ensures the paint and film remains on your item for as long as possible. We only use the best automotive grade clear coats, thus ensuring your newly customised item has a long potential lifespan. This layer helps protect the dipped design and can give it either a matte or glossed finished.
Hydro Dipping FAQs
How long does Hydro Dipping take?
The Hydro Dipping process can be very difficult and tricky. Depending on the project the entire process can take hours. The size, finish, and shape of the item all play a crucial role in the length of the process. We aim to complete your Hydro Dipping project as quick as possible but depending on the project we may need a few hours to produce a perfect result.
What general condition should my items be in before Hydro Dipping?
We recommend dipping items in as good condition as possible. This will benefit the lifespan of the piece and will also reduce the possibility of imperfections and bubbles. The better the condition of the initial item, the better the final result will be. Our experts always prep, clean, and prime your items prior to dipping, thus ensuring we produce the best result possible.
Do I need to bring in or send my parts disassembled?
Ideally yes. We would prefer you to bring in your individual pieces as this makes dipping far easier. However, if you need us to disassemble the items, we are happy to help. Just email or phone us first and our experts will be happy to advise.
Get a quote for Hydro Dipping In Exeter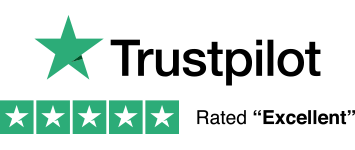 ---
Get Your Hydro Dipping with Czok
It is not easy to find a company you can trust to do a good job and charge a fair price, which is why we have done it for you.
We work with a handpicked network of companies across the UK that meet our strict guidelines.
To find the best Hydro Dipping service available in Exeter;
Using the form on this page, enter your contact information and give us a few details about your requirements.
A trusted member of our network will then get in touch.
Hydro Dipping in Axminster
Hydro Dipping in Barnstaple
Hydro Dipping in Beaworthy
Hydro Dipping in Bideford
Hydro Dipping in Braunton
Hydro Dipping in Budleigh Salterton
Hydro Dipping in Chulmleigh
Hydro Dipping in Crediton
Hydro Dipping in Cullompton
Hydro Dipping in Holsworthy
Hydro Dipping in Ilfracombe
Hydro Dipping in Lynmouth
Hydro Dipping in North Tawton
Hydro Dipping in Okehampton
Hydro Dipping in Ottery St Mary
Hydro Dipping in Sidmouth
Hydro Dipping in South Molton
Hydro Dipping in Tiverton
Hydro Dipping in Torrington
Hydro Dipping in Umberleigh
Hydro Dipping in Winkleigh
Hydro Dipping in Woolacombe