Diesel Particulate Filter (DPF) Replacement in Dartford
As with most things in this day and age nothing is simple – this applies perhaps more poignantly to cars than anything else. Gone are the days when you had an engine up front and a long piece of steel pipe going out the back – we now have a thousand and one components in the exhaust system to help crack down on those pesky emissions, only problem is – that's a thousand and one more components to go wrong. In this article, we'll be focussing specifically on diesel vehicles and their irritating little Diesel Particulate Filters (DPF's). Like all filters, the role of your DPF is to remove and nasty lumps that might find their way into your vehicle's exhaust gases – namely microscopic pieces of carbon. In much the same way as your car's air filter though, the DPF will become clogged overtime and the resulting blockage will inhibit the car's overall ability to get rid of exhaust gases – in turn this leads to inefficiency in the engine, meaning in real world terms less miles per gallon and perhaps more importantly, a reduction in engine power. To resolve this issue, there are essentially three options – the first two, are DPF Removal and DPF Cleaning. The two come with their own issues though, namely the former making your vehicle illegal for use on the road and the latter being more of a short-term maintenance service as opposed to a long-term fix. To address the issue long term or deal with a particularly nasty blockage, the best option is a DPF replacement. This involves, as you'd imagine, removing the old, nasty DPF and replacing it with a shiny new one. Depending on the make and model of your vehicle though, this can be a complicated process best left to a trained professional. Fortunately, here at Czok we like to make the process easy for you – by working with a network of trusted technicians in Dartford, we can guarantee a professional service for your vehicle, all at a fair price.
DPF Replacement FAQ's
Do you fit aftermarket or OEM DPFs?
The simple answer is both. There are plenty of excellent aftermarket options that offer a freer flowing exhaust than their OEM counterparts, this will of course give a small power and efficiency increase. That being said, if you would prefer to keep the car stock through and through – our professionals will be able to cater to your needs.
Will you fit a DPF I've bought?
Our specialist will do everything they can to tailor the service to your needs. If you do wish to provide the new DPF yourself, make sure you are certain it will not only be suitable for your vehicle, but also allow it to pass through an emissions test. The safest thing to do when replacing your DPF is have a frank chat with your mechanic about what you want from the new part and let them do the rest.
Is OEM or aftermarket better when it comes to replacement?
This depends entirely on why you are replacing the DPF. If it is simply a blockage that needs clearing, then keeping the car entirely stock with manufacturer parts may be in your best interests in terms of residual value for the vehicle. However, if you are searching for a power increase or desire more efficiency from your car, there are a plethora of aftermarket parts that will better suit your needs.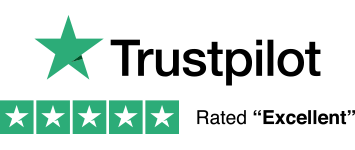 ---
Get Your DPF Replaced with Czok
It is not easy to find a company you can trust to do a good job and charge a fair price, which is why we have done it for you.
We work with a handpicked network of companies across the UK that meet our strict guidelines.
To find the best DPF Replacement service available in Dartford;
Using the form on this page, enter your contact information and give us a few details about your requirements.
A trusted member of our network will then get in touch.