Audi A6 Diesel Particulate Filter (DPF) Removal
With every passing week, it feels as though we see more and more legislation, regulations and general ruining of the fun we used to enjoy as petrolheads. The majority of this is thanks to something known as global warming – you may have heard of it. Thanks to a lot of men in suits waving their arms about and shouting, it has now become very difficult for car makers to allow the true sound of their engines to resonate out the exhaust. This is down mostly to something called particulate filters. The role of a particulate filter is, like any filter, to clean out any nasties from what passes through it – in this case exhaust fumes. While this is fantastic for penguins and polar bears, it does have the side effect of stifling down exhaust noise – often to the point of forcing cars to sound like vacuum cleaners. There is however a way, if slightly naughty, to combat this. In the case of diesel vehicles, the Diesel Particulate Filter (DPF) can be removed – something you may see referred to as a DPF delete. Now, whilst this will improve the sound and power output of your diesel vehicle, we must stress at this point that if you go ahead and have this service carried out – you will be not only be driving a car that will fail an MOT, but your vehicle will no longer be road legal – we're not saying in any way that you SHOULD do this, just that you CAN – if you bare in mind the risks and illegality. If you'd still like to have your DPF Deleted, our service partners nationwide will be able to remove your Audi A6's DPF professionally and for a fair price.
Benefits of Removing a DPF
A poorly maintained DPF will become clogged over time, leading to a decrease in fuel economy. By removing the DPF the exhaust will flow more freely, allowing for greater fuel efficiency.
The cost of replacing a damaged DPF will often be in the thousands, a much cheaper way around the issue is to have the DPF removed altogether.
Similarly to fuel efficiency, a clogged DPF will prevent exhaust gasses flowing freely and in turn this will lead to a reduced power output from your vehicle's engine. By removing the DPF, the exhaust will always flow freely – allowing maximum power output.
Removing your DPF will give you peace of mind going forward that no expensive repairs will be needed to keep your car in good working order – DPF's are complicated to maintain and removing them will often be cheaper in the long run.
Those who like the sound of a free-flowing diesel engine will benefit from a DPF removal, as an increase in exhaust note volume is of course a given when removing any DPF.
DPF Removal FAQ's
Is it illegal to remove your DPF?
It is illegal for drivers to use a car with the DPF removed, but it is not illegal for garages to take them out.
Will my car pass an MOT with no DPF?
DPF's became mandatory on all vehicles registered from 2009 onwards. If your vehicle is newer than this, then no – you will fail an MOT if you have removed your DPF.
Will removing my DPF make my car louder?
Yes absolutely! Removing your DPF will allow your car's exhaust to flow freely, this has much the same effect as removing your car's back box – sound is guaranteed to increase.
Will my car gain performance from a DPF delete?
Gains in performance will range on how restrictive the DPF was on the exhaust system, but all cars will benefit from at least a small power increase.
Get a quote for Audi A6 Diesel Particulate Filter (DPF) Removal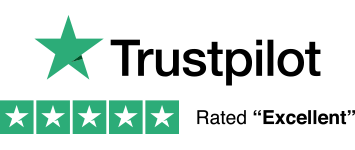 ---
Get Your DPF Removed with Czok
It is not easy to find a company you can trust to do a good job and charge a fair price, which is why we have done it for you.
We work with a handpicked network of companies across the UK that meet our strict guidelines.
To find the best Audi A6 DPF Removal service available in your region;
Using the form on this page, enter your contact information and give us a few details about your requirements.
A trusted member of our network will then get in touch.