Toyota Diesel Particulate Filter (DPF) Cleaning
The world of motoring is without doubt an increasingly more complicated minefield today than ever before. It can be all too easy to get wrapped up in jargon, particularly when dealing with maintenance and repair – there is a lot of information (and abbreviations) to get your head around. One such example is the Diesel Particulate Filter – something you will often see abbreviated to a 'DPF'. For many years now emissions have been a hot topic amongst automakers, with ever more stringent regulations forcing exhaust systems to become more efficient and crucially, more complicated. So, for those of you that may be in a tangle of cat-backs, DPFs, PPFs, downpipes and manifolds – let me explain just what it is that the Diesel Particulate Filter (DPF) does in your car's exhaust. DPFs are only fitted to diesel powered vehicles and thanks to the Euro 5 regulations, have been compulsory on all new cars since 2009. It's job is simply to filter out the soot that is produced from the combustion within the engine before the exhaust gases leave the tailpipe – this helps keep down excess carbon emissions and protect the environment. Fortunately, the DPF is, for the most part, a self-cleaning component of your exhaust system thanks to a highly complicated process that occurs when the exhaust is at high temperatures, known as regeneration. Despite this, in much the same way as your cars air filter, the DPF will wear out over time – meaning it will either require replacing (often at a great cost) or alternatively, chemically cleaning (a much cheaper option). Chemical DPF cleaning is a great way to ensure the smooth running of your diesel vehicle's exhaust system without breaking the bank. To make this process even more simple, our network of trusted garages nationwide are able to offer DPF cleaning for your Toyota – all for a fair price.
The DPF Cleaning Process
The way in which a DPF can be cleaned varies. One such way is via a process known as forced regeneration, involving intentionally heating the DPF to extremely high temperatures causing the soot to break down. This can be extremely time consuming and by extension – expensive, so the preferred option for most garages and specialists is a chemical cleaning process. First, the technician who is cleaning your filter will soften any large blockages housed within the DPF using a little heat and a light cleaning agent. Next, a much stronger cleaning agent is repeatedly flushed through the DPF in order to break down and dislodge soot which is lining the edges of the filter. Most specialists will also reset the engine management system to encourage forced regeneration when the engine is running for long periods – slowing down the build up of diesel waste and reducing the chance of a total blockage. It is vitally important to have a clear DPF in the exhaust of your car as major blockages can cause several issues including reduced power, misfiring, stress on internal components and potentially a total breakdown – leaving you stranded at the side of the road. Regular cleaning however will prevent these issues, saving you both the inconvenience of diagnosing a breakdown and the cost of a replacement DPF which may be in the £1000's.
DPF Cleaning FAQ's
Can I remove my DPF and be done with it?
While DPF Removal is not illegal to do, it is illegal to drive without one and your vehicle will fail an MOT test, not to mention a hefty fine if caught by the police.
How long does the cleaning process take?
Exact times vary depending on make/model, but the garage should require your vehicle for no more than a day.
Is cleaning cheaper than replacement?
The cost of a DPF replacement can be thousands of pounds including fitting.
How long will a DPF clean last?
This depends on how often the car is used and the average journey length, but every 10-20K miles is likely to keep the vehicle running most efficiently.
Get a quote for Toyota Diesel Particulate Filter (DPF) Cleaning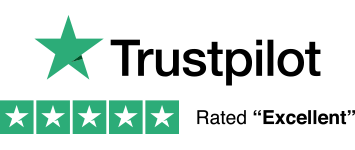 ---
Get Your DPF Cleaned with Czok
It is not easy to find a company you can trust to do a good job and charge a fair price, which is why we have done it for you.
We work with a handpicked network of companies across the UK that meet our strict guidelines.
To find the best Toyota DPF Cleaning service available in your region;
Using the form on this page, enter your contact information and give us a few details about your requirements.
A trusted member of our network will then get in touch.