Car Wrapping in Twickenham
Car wrapping – also known as vinyl wrapping – is the process of applying a film to the painted surfaces of a car. It's a convenient way to transform or rejuvenate the look of a car without having to opt for a full respray, which is usually more expensive and a much more time-consuming process.
Vehicle wrapping first took off for business use, with corporate brands using their vehicles as mobile advertising spaces. Domestic car owners then started to cotton on to the benefits and soon it became a realistic and accessible alternative to respraying. Over the last 20 years, the materials available for vehicle wrapping have improved greatly and modern manufacturing and printing technologies allow textures and complex graphics to be applied to films, giving car enthusiasts and businesses seemingly endless possibilities for creative ways to style their vehicles.
A significant benefit of car wrapping is that it actually protects the underlying paintwork by shielding it from the elements and from abrasions that unavoidably occur when a car is washed (even when using the hallowed two-bucket method).
Most vinyl wrap materials are self-adhesive films that are supplied in rolls, which are then cut to size to suit the specific dimensions of a particular vehicle. The adhesive is usually either heat- or pressure-activated, which allows the installer to manipulate the vinyl to match the contours of the car and slide it into place without it "grabbing" on the painted panel, before then activating the adhesive for a long-lasting bond.
The question of wrapping vs respraying has become a hot topic in car communities, with very convincing arguments for both options. However, when it comes to cost, versatility, and the time it takes to complete the job, vinyl wrapping is the clear winner.
Finding the right people to wrap your car can be tricky. Fortunately, here at Czok we like to make the process easy for you – by working with a network of trusted technicians in Twickenham, we can guarantee a professional service for your vehicle, all at a fair price.
Types of Car Wrapping
Partial Wrap
Full Wrap
Custom Printed Wrap
Colours/finishes
Gloss
Satin
Matte
Metallic
Chrome
Carbon
Brushed
Textured
Iridescent (Colour Flip)
Car Wrapping FAQs
How long does it take to wrap a car?
As with most things, a good vinyl wrapping job can't be rushed. Many installers request that your car be left with them for 3 to 5 days to complete a full vehicle exterior wrap. For a full colour change wrap (covering all painted surfaces, including door/boot shut areas etc.) the process could take 5 to 10 days.
How long will the wrap last?
Most good quality wrap manufacturers and installers claim that a wrap will last at least 3 years, with many offering warranties for that period of time. However, with proper care and maintenance, a wrap can last 5 to 7 years.
Note: the longer a vinyl wrap is left on a car, the stronger the bond between the panel surface and the wrap film is likely to become. Leaving vinyl wraps on a car longer than 5 to 7 years can make removal more difficult, sometimes leaving adhesive deposits on the paint. For this reason, vinyl wraps that have been on longer than this should only be removed by a professional in order to avoid damage to the underlying paintwork/lacquer. Some manufacturers guarantee clean removal within a certain time period. For example, 3M guarantees that their film won't leave any residue or adhesive deposits on the paint if the wrap is removed within their 3-year warranty period.
Which brands of vinyl wrap do you use?
The most commonly used brands, selected for their quality and durability, are Avery, 3M Arlon, Oracal, and Teckwrap.
Do wraps come with a warranty?
Most reputable wrap manufacturers offer a warranty or guarantee period, often ranging from 3 to 5 years, and professional installers also often offer their own warranty, so always check the warranty policies offered by both the manufacturer of your chosen wrap material and your chosen installer.
Get a quote for Car Wrapping in Twickenham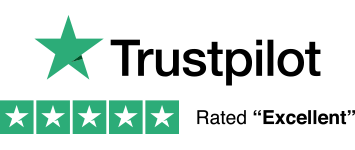 ---
Get Your Car Wrapped with Czok
It is not easy to find a company you can trust to do a good job and charge a fair price, which is why we have done it for you.
We work with a handpicked network of companies across the UK that meet our strict guidelines.
To find the best Car Wrapping service available in Twickenham;
Using the form on this page, enter your contact information and give us a few details about your requirements.
A trusted member of our network will then get in touch.
Car Wrapping in Brentford
Car Wrapping in Isleworth
Car Wrapping in Shepperton
Car Wrapping in Staines-upon-Thames
Car Wrapping in Sunbury-on-Thames
Car Wrapping in Teddington