Car Window Tinting In Twickenham
Cars are funny things. They divide opinion like little else in this world, some like them garish, some prefer understated. Some like bright, attention catching colours, some prefer to blend in with a neutral shade. Almost everyone agrees however, that cars are generally better with at least a little tint on the windows. Yes, there are some exceptions, particularly with classic motors but generally tints are considered an improvement. Most cars rolling off of forecourts these days benefit from tints as standard, at least on the rear windows, in the form of sun-protection glass. The benefit here is two-fold. For one thing, it protects our precious, little petrolheads from harmful UV rays on long journeys but also comes with the benefit of preventing theft (at least to an extent) as it undoubtedly makes it harder to see what you're hiding in there. This is still for the majority of models though a reasonably new standard – for those of us with noughties cars for example, factory tints are relatively rare. As a result, many opt for an aftermarket option, which can really breathe new life into an otherwise tired design. There is of course many rules and regulations that must be adhered to when tinting windows, particularly if you want to avoid the wrath of both your MOT assessor and more importantly – the police. Thankfully here at Czok we work with a network of trusted service providers in Twickenham that are able to provide advice regarding the legality of their services, making the process of tinting your windows simple, cost effective and leaving you with peace of mind that when you drive away, you won't be bothered by the local constabulary.
Car Window Tint Shades
Let's just get the legal bit out the way first. If you're on public roads, your windscreen must, at all times let through 75% of light – that's non-negotiable. Similarly, your front windows must let through 70% of all light. Most cars from factory are already skating close to this limit so be careful if you do want to darken the fronts. Everything behind that though is fair game, so the industry standard is as follows.
5% Limo Black
18% Dark
35% Medium Smoke
50% Light Smoke
Whether you prefer a subtle smoke effect or the full drug dealer, our services will be able to cater for your specific needs.
Car Window Tinting FAQs
How long will my tints last?
As a general rule, all tints last at least five years. Some higher end ceramic coated options can last as long as ten.
Does the tint come with a warranty?
More often than not a warranty is offered, which is usually up to 10 years! Always ask your service provider to put this in writing.
Can the process be reversed?
Absolutely! The process is simple enough to be undone should you wish – this is always best left to a professional.
How long does it take?
Anywhere from 1-5 hours usually. This varies dependent on tint level and the size of area covered.
Get a quote for Car Window Tinting In Twickenham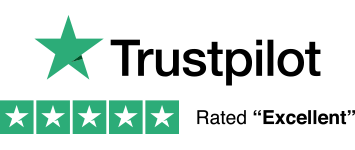 ---
Get Your Car Windows Tinted with Czok
It is not easy to find a company you can trust to do a good job and charge a fair price, which is why we have done it for you.
We work with a handpicked network of companies across the UK that meet our strict guidelines.
To find the best Car Window Tinting service available in Twickenham;
Using the form on this page, enter your contact information and give us a few details about your requirements.
A trusted member of our network will then get in touch.
Car Window Tinting in Ashford
Car Window Tinting in Brentford
Car Window Tinting in Egham
Car Window Tinting in Feltham
Car Window Tinting in Hampton
Car Window Tinting in Hounslow
Car Window Tinting in Isleworth
Car Window Tinting in Richmond
Car Window Tinting in Shepperton
Car Window Tinting in Staines-upon-Thames
Car Window Tinting in Sunbury-on-Thames
Car Window Tinting in Teddington