Brake Caliper Refurbishment In Bristol
Keeping your brake calipers well maintained is vital in ensuring the safety and performance of your braking system. Your brake calipers are an essential part of your vehicle's disc brake system that contains hydraulic pistons and brake pads. When you press the brake pedal, pistons inside the brake caliper compress your brake pads against the disc brake rotors to create friction. This friction force then slows your vehicle down.
It is also this friction that converts the kinetic energy of the vehicle into heat. This will of course increase the temperature of your brake calipers swiftly if used constantly over long periods of time. After you've rested the brakes, the disc brake calipers quickly cool down. And it's this constant process of heating up and cooling down that corrodes your brake calipers over time. The corrosion subsequently produces rough and worn calipers which results in:
Excessive wear on the brake piston seals
Seizing and brake sticking
Unbalanced and dangerous braking performance
Compromised road safety
Here at Czok our experts in Bristol are fully qualified in a range of processes to get your brake calipers performing like new again. We are happy to rebuild, re-manufacture, un-seize, and engineer your brake calipers to suit your designated vehicle.
Brake Caliper Repair and Un-Seizing
The repair and un-seizing service is for customers that don't need a complete brake caliper refurbishment (also known as re-manufacture). It consists of the following:
A full brake caliper strip down
Intense clean using chemical baths and special cleaning substances
An intense mechanical inspection, carried out by our experts
Installment of new piston seals and rust seals
Rebuild and re-grease the brake caliper ready to be returned to you
Brake Caliper Re-manufacture
A full brake caliper remanufacture consists of:
Total disassembly of your caliper.
Complete degrease of the component.
Air dry parts for prior to mechanical inspection.
Complete shot-blast to bare metal. Unless original coating is to be maintained
Ferrous materials soaked in a de-rusting product.
Our expert painters will then apply the desired finish to your caliper using Aviation Polymer or High-End Paint.
Our rebuild technicians then reassemble all the parts with any new components and ensure all pieces are correctly greased and tightened again.
Your brakes are then pressure tested to make sure they are safe and ready for use.
They are then cleaned again and inspected before they are considered ready to pass the quality check. Passing this, they are now certified ready to use.
Brake Caliper Painting
We know customisation and protection are vitally important to our petrol head customers. That is why we also offer a brake caliper painting and powder coating service. Whether you're looking for a new, bold colour to stand out from the crowd, or you want to ensure your brake calipers stand the test of time, our experts are on hand to provide whatever service you desire.
Our paint experts are well adept at customising the colour of your brake calipers. We have a wide range of colours available to choose from and we can match to any standard automotive colour code, BS and RAL codes and most Pantone references too.
Brake Caliper Refurbishment FAQs
How long does brake caliper refurbishment take?
This really depends on if they need a full refurbishment or just a coat of paint. We want our customers to be more than happy with the end result, and this takes time, however we also know you want your vehicle and parts back as soon as possible. Simply give us a call or email and our experts will be happy to estimate a time for your job.
Does brake caliper refurbishment come with a warranty?
Most of our brake caliper refurbishment and re-manufacture jobs come with a lifetime warranty. However, this is susceptible to change to just check in with us first via phone or email. Our team is happy to answer any questions or queries you have.
Get a quote for Brake Caliper Refurbishment In Bristol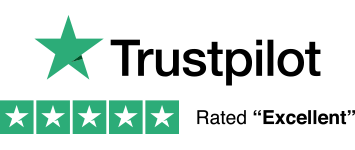 ---
Get Your Brake Caliper Refurbished with Czok
It is not easy to find a company you can trust to do a good job and charge a fair price, which is why we have done it for you.
We work with a handpicked network of companies across the UK that meet our strict guidelines.
To find the best Brake Caliper Refurbishment service available in Bristol;
Using the form on this page, enter your contact information and give us a few details about your requirements.
A trusted member of our network will then get in touch.
Brake Caliper Refurbishment in Axbridge
Brake Caliper Refurbishment in Banwell
Brake Caliper Refurbishment in Cheddar
Brake Caliper Refurbishment in Clevedon
Brake Caliper Refurbishment in Wedmore
Brake Caliper Refurbishment in Weston-super-Mare
Brake Caliper Refurbishment in Winscombe