Alloy Wheel Refurbishment In Enfield
Whoops, you've kerbed a wheel. Let's be honest, while it may not be noticeable to passers-by, you will most certainly look back at it every single time you step out of your car.
Fortunately alloy wheels can be repaired to the original condition, saving you the expense of buying a brand new wheel.
When your alloy wheels find themselves in less than perfect condition, you'll want to restore them as soon as possible to prevent any further corrosion.
Our network of dependable experts are always on hand in centre and are even available for mobile refurbishment in Enfield.
The Alloy Wheel Repair & Refurbishment Process
Most alloy wheel repair services use a similar process, some details may vary but the overall template is as follows.
The alloy repair process begins by removing wheels and tyres, tyres will be marked to ensure they are fitted back to the correct corner once your wheels have been refurbished. Then the alloy wheels are then stripped with chemicals to remove the paint.
The next step is to sandblast the alloys in order to remove any corrosion. Following this, the alloy wheels are then aqua blasted to remove any contaminants.
The wheels are then baked at around 210°C. Once they are tempered, a layer of high build powder coat primer is applied. Then the alloys are powder coated in the factory colour, or whichever colour you desire.
After this, the wheel is then lacquered to help protect and increase longevity of the paint. The last step is to allow the wheels to cool down before re-fitting and balancing the tyres. Once this is all complete, the wheels go back on your car which has been safely stored in the workshop, and you'll be made aware that it's ready for collection.
This method of alloy wheel repair takes longer than mobile repairs but due to the time taken and workshop conditions, the finish is of a much higher quality. Although you may be without your car for a couple of days, the service and quality of the refurbishment process will no doubt be worth it.
Alloy Wheel Repair & Refurbishment FAQs
What are the most common types of alloy wheel damage?
There are three common forms of alloy wheel damage that could need repairing they are: dents, scuffs, and chipped alloy wheels.
An alloy wheel can become dented after a mishap with a kerb or pothole but usually, an alloy wheel is scuffed or chipped. In these cases, the damaged area will need to be repainted in order to return it to its previous condition.
How should I look after my alloy wheels once they have been repaired?
Once your alloy wheels have been repaired it is very important to take care of them properly in order to maintain their condition. We recommend regularly washing your alloy wheels in order to keep them clean and free from too much build-up of dirt. That being said, it is important to wait five days before cleaning or applying any form of finish to alloy wheels that have recently been repaired to allow for any paint to cure fully.
How long does an alloy wheel repair take?
The average turnaround of an alloy wheel repair service is around 48 hours. Obviously, this depends on several factors, for instance, how much work the service provider has booked, how severe the damage is and the size of the wheels.
Does alloy wheel repair come with a warranty?
Warranty is provided with most alloy refurbishment companies. They cover for things like paint peeling and corrosion, however, they will not cover another kerbed or scuffed wheel. If your paint starts to peel and the wheel has not been scuffed, then you should be entitled to another refurb if this happens in the first 12-24 months depending on the provider.
Get a quote for Alloy Wheel Refurbishment In Enfield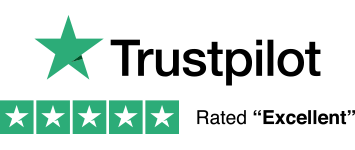 ---
Get Your Alloy Wheels Repaired & Refurbished with Czok
It is not easy to find a company you can trust to do a good job and charge a fair price, which is why we have done it for you.
We work with a handpicked network of companies across the UK that meet our strict guidelines.
To find the best Alloy Wheel Repair and Refurbishment service available in Enfield;
Using the form on this page, enter your contact information and give us a few details about your requirements.
A trusted member of our network will then get in touch.
Alloy Wheel Refurbishment in Barnet
Alloy Wheel Refurbishment in Broxbourne
Alloy Wheel Refurbishment in Hoddesdon
Alloy Wheel Refurbishment in Potters Bar
Alloy Wheel Refurbishment in Waltham Abbey
Alloy Wheel Refurbishment in Waltham Cross