Citroen Air Conditioning Regas
Everyone knows that there is nothing worse on a sweltering summers day than wandering out to the car, firing up the engine only to find nothing but hot, sticky, humid air being fired back at you from the dash. Modern cars tend to have highly sophisticated and often extremely intricate, complicated climate control systems, something which will no doubt put the fear of God into the wallets of those without the know how to resolve a complex issue with their air conditioning system themselves. However, a problem with your air conditioning can almost always be resolved through a relatively simple and common process which is offered by most garages known as an Air Conditioning Regas (sometimes referred to as an Air Conditioning Recharge). To make this process even easier, our expert garages nationwide are able to cater for your Citroen air conditioning system and offer a friendly service you can trust – at a fair price.
The Air Conditioning Regas Process
The process to regas an air conditioning unit is fortunately a straightforward job for a technician and should not take them long at all. Prior to beginning the regas process, your technician will check the entire air conditioning system for any leaks – this is important as regassing a leaking system is likely to cause further damage. Once the system has been checked and no leaks found, the technician will be able to start the process. First and foremost, your technician will drain all of the old refrigerant from your cars A/C system in addition to its gas and lubricant. They will then replace these with fresh fluids and gas all round. In order to ensure good working order after carrying out a regas, it is commonplace to clean out the entire system, removing any bacteria that may have built up since the system was last serviced. It is recommended this process is carried out every two years in order to prevent foul odours from being emitted due to a build-up of bacteria in the system. As there are no new parts required for this job, the entire process can be done quickly – usually taking no more than 45 minutes to complete. You should notice an immediate difference in the quality of your air conditioning following a regas, with air blowing colder, stronger and with no noticeable smell. It is best to make good use of your air conditioning, as prolonged periods of non-use cause the compressor to remain unlubricated and will consequently cause the system to wear out much quicker.
Air Conditioning Regas FAQs
How long will an air con regas take?
– Usually, the process requires no new parts and will take no longer than 45 minutes.
Get a quote for Citroen Air Conditioning Regas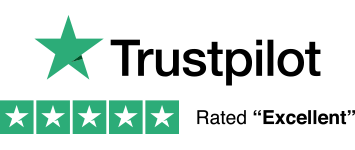 ---
Get Your Air Conditioning Regassed with Czok
It is not easy to find a company you can trust to do a good job and charge a fair price, which is why we have done it for you.
We work with a handpicked network of companies across the UK that meet our strict guidelines.
To find the best Citroen Air Conditioning Regas service available in your region;
Using the form on this page, enter your contact information and give us a few details about your requirements.
A trusted member of our network will then get in touch.