Redex DPF Cleaner In-Depth Review
We're an affiliate
We hope you love the products we recommend! Just so you know, we may collect a share of sales or other compensation from the links on this page. Thank you if you use our links, we really appreciate it!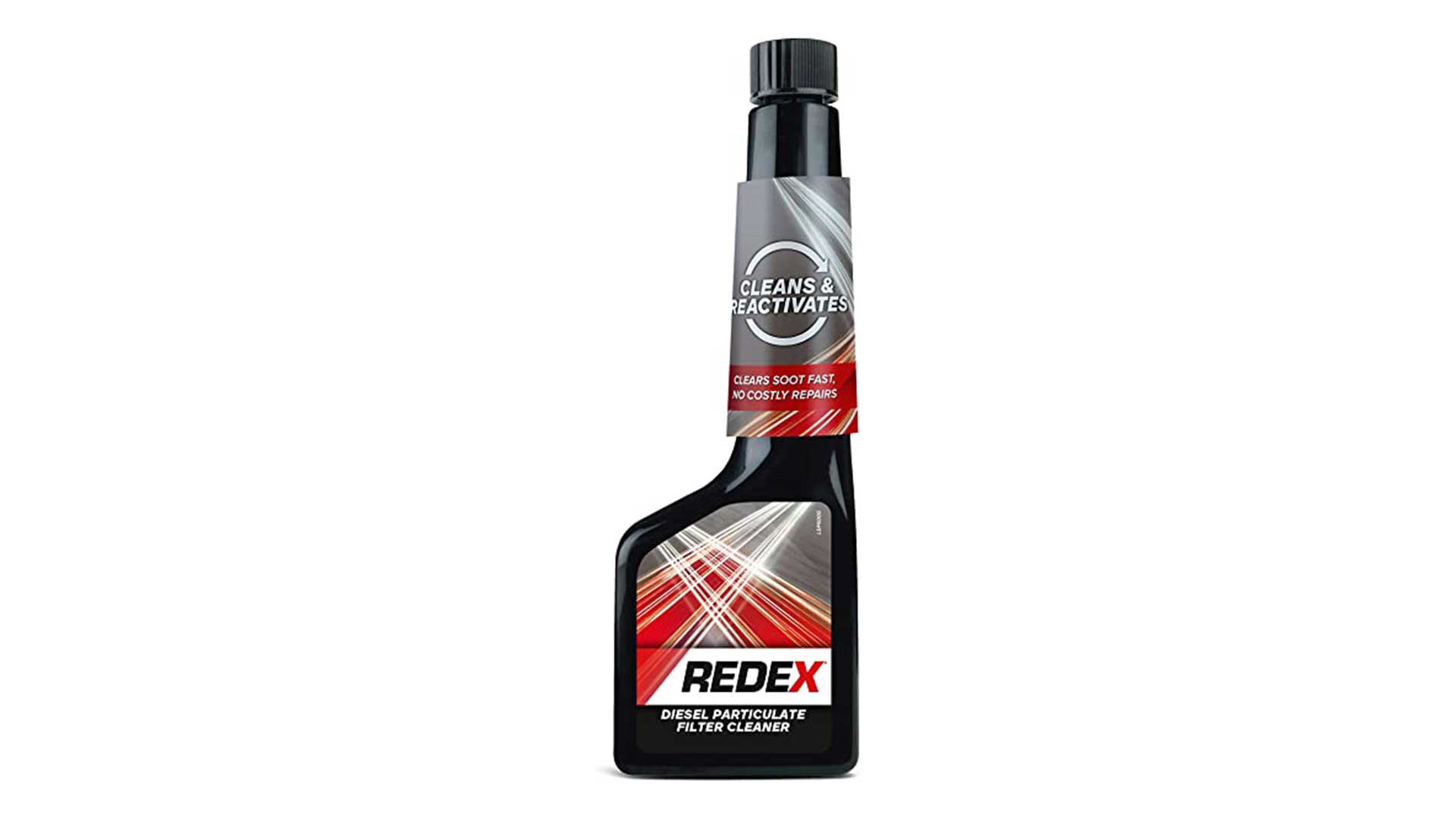 Our Verdict
For a cost-effective way of cleaning your diesel particulate filter look no further than Redex DPF cleaner. A trusted product, promising impressive results that could also save you from some serious headaches.
Buy on: Amazon
Why You Need Redex DPF Cleaner
If you have a modern diesel-powered car, chances are it has DPF installed. However, all DPF's have a limited capacity to capture soot expelled from the engine. Leave the DPF unattended and you will likely suffer from poor performance, warning lights and the possibility of breakdowns and expensive engine damage.
You want to avoid the breakdowns and the embarrassment but without the costly garage bills. For a modest outlay, Redex DPF cleaner, added to your fuel tank at your next fill-up, could not only solve existing issues but also prevent future complications.
Redex DPF Cleaner in Detail
Redex's DPF fluid works by lowering the temperature at which expelled soot can be passed through your car's exhaust system. Regular build-ups require continuous, high speed driving to reach high enough temperatures to remove, if they can be removed at all via driving alone. Redex's product lowers that temperature, enabling the soot to be removed, cleaning the DPF during regular driving.
Benefits
As well as relieving you of the stress and worry of a possible breakdown, the DPF cleaner can also bring some everyday benefits. Having an optimised flow through your exhaust allows your engine to run efficiently. This could give benefits of increased fuel economy, improved performance and effortless starting.
Cleans and reactivates DPFs
Clears soot blockages fast
No costly repairs
Instructions for use
To use, simply add the entire contents of the container to your fuel tank before filling up with diesel. Then, just drive. The mixture of fuel and catalyst with make its way into the engine through the cars fuel system.
Redex DPF Cleaner Reviews from the Web
Don't just take our word for it. Redex's DPF cleaning solution has been endorsed online by multiple specialist websites, even when being compared to much more expensive rival products. Customers also get behind the product, with Redex DPF cleaner currently boasting a 4.5/5-star rating from customers on Amazon and 4.7/5-stars from eBay customers. (July, 2020)
Redex as a brand is also highly regarded by thousands of consumers. As a result, their products can be found easily via the internet, at your local auto store and is even carried by some supermarkets. They are a well trusted brand, consistently focussing on improving product quality and performance.
You could save even more with a lesser branded product, but in my humble opinion, buying from a trusted manufacturer is worth an extra couple £'s.
Redex DPF Cleaner FAQ's
How Often to Use?
To keep a healthy DPF, use the product every 2-3 tanks of fuel. This is particularly important if you use the car often for town/city driving.
Can I Use it With Redex Diesel Engine Cleaner?
Yes, these products are designed so that they can work in harmony. Combining the two promises to gives outstanding results, particularly if you haven't cleaned the DPF before or have an MOT approaching.
Should I Use When There are no Warning Lights?
Using the product regularly is recommended by Redex to ensure issue free running in the long term, though the regularity may be exaggerated to ensure higher profits. It is used in this way to help prevent build-up as well as fixing existing issues.
Couldn't a Mechanic Solve the Problem?
A trusted garage could solve your issues via replacement or removal of the DPF. However, replacement services can cost up to £1000, while removal is illegal (could land you a hefty fine) and will likely result in an MOT failure.
Is the Process Safe?
Redex's DPF cleaner is completely safe to use on all diesel engines. The solution has been rigorously tested and used by customers for decades, giving you confidence of a safe-to-use product.
In Conclusion
The conclusion for this product review is straightforward. For a minimal outlay, Redex's DPF cleaner could not only save you from the high cost and inconvenience of a DPF replacement but could also better your driving experience, while giving improvements in performance and fuel efficiency.
When it comes to giving your car the best chance of running effortlessly during your ownership, a DPF cleaner is one of the smaller investments you will make. Just because it isn't part of your usual service schedule it doesn't mean it can't cause big issues. Be proactive with your vehicle care rather than reactive.
Redex is just one brand offering products to cure DPF issues, to learn about some competitive products check out our article outlining 5 of the best DPF cleaners.
If you liked the article, please share, leave a comment below and check out our other exciting articles.
Categorised in: Reviews
Czok Newsletter