Dragy GPS Performance Box Review
We're an affiliate
We hope you love the products we recommend! Just so you know, we may collect a share of sales or other compensation from the links on this page. Thank you if you use our links, we really appreciate it!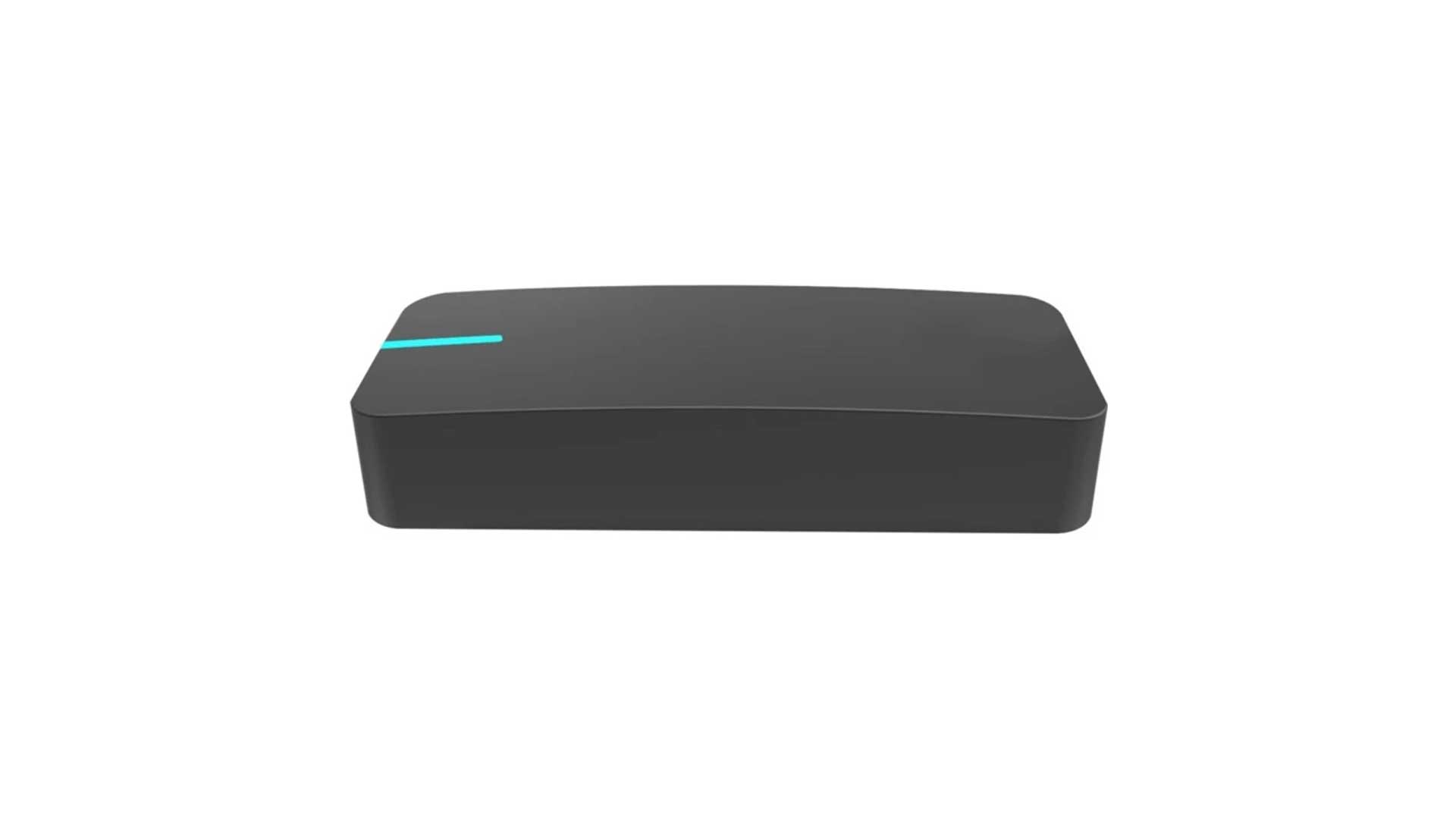 Our Verdict
The Dragy GPS Performance Box is a must-have accessory for any petrolhead. A small, affordable but yet powerful package that's accurate up to 1/10th of a second.
And, not only does it record 0-60mph times, but can also be customized in-app to show in-gear acceleration, ¼ mile times, and much more.
Pros:
10-hour battery life
Accurate to 1/10th of a second
Compact and lightweight
Customizable options on the app
Large user community
Cons:
Advertisements on app
The app can occasionally struggle to connect to the Dragy
No option to turn off the unit (automatically goes to sleep)
Check out the latest price on Amazon
Watch The Video
Dragy Review
I have a vivid memory of buying an early GPS performance app from the Android Play Store. Amid palpable excitement, I set up the app and drove to a quiet road to see just how quickly my first car would go from 0-60mph.
Of course, by it being a first car, 0-60mph arrived in a leisurely 13 seconds, according to the app.
Times have since moved on and performance testing is now more accurate and adaptable. 0-60mph is considered nowadays, as only a smidge when it comes to real-world performance.
Multiple satellites are at your fingertips, ready to give precise data whenever you need it. Enter the Dragy GPS Performance Box.
Not that long ago, I decided to purchase a Dragy as popularity increased among petrolheads alike. And here is how ownership has been.
Build Quality
The Dragy unit is made of tough plastic and will not bend or break easily. There is no in-built screen like other competitors either. But if anything were to go wrong, Dragy Motorsports UK offers a one-year warranty.
Hardware
It has a strong magnet on the bottom for clinging to metal surfaces. Under the thick matte plastic skin lies a 10Hz GPS and Bluetooth 4.0 module for a seamless connection to your smartphone.
There are no changeable batteries here either. Instead, you get an in-built rechargeable lithium-polymer battery that's good for 10 hours and can be charged via the provided USB micro b cable provided.
One thing that is worth noting is that the Dragy is not waterproof, so I wouldn't recommend sticking it to the side of a speedboat.
I also noticed that there is no way to turn the Dragy off directly, instead, you are required to turn off your Bluetooth and disconnect from the unit. The Dragy will then turn off after a small amount of time.
Software Compatibility
Luckily, the app is available for both Android and Apple smartphones and is occasionally updated. But before we get into the app's juicier features, there is one thing I need to mention. Advertisements.
That's right. The app comes with advertisements. Not a lot, but enough to remind you that you have just purchased a product to which the app is required and that you would not expect to see any advertisements.
But this is a very minor irritant and can be easily skipped.
Software Features
Performance recording: It takes some time to get used to navigating around the app. But we will start with Dragy's forte – performance recording. The Dragy will detect when your car begins to accelerate and will then record a set of default figures such as; 0-30mph, 0-60mph, 1/4mile and 1/8 of a mile.
There are of course other testing figures such as; 0-130mph or acceleration over 1 mile, these are for drag strip use only and not for any illegal use.
Next, is the custom mode. This is if you want a little more such as in-gear acceleration tests. You have the option here to choose speed or distance. The speed option will allow you to input a start mph and an end mph, whereas the distance will measure – well – distance.
And, you can change between kph and mph somewhere in the settings and acceleration tests are logged under the 'History' section.
Performance reporting
As your car accelerates through the gears (or gear – for electric cars) it will log each milestone in the performance report. It is displayed in a neat and colourful graph that shows; recorded speed, road gradient and Geforce acceleration.
Below the graph is a simplified analysis. It shows the distance you covered on the run, your 0-60mph time and the gradient.
And, finally at the bottom is a breakdown of your milestones; 0-10mph, 0-20mph and so on.
Ambient temperature, height above sea level and density altitude (DA) is also recorded and displayed neatly at the top of the report.
Validating your tests
Before you get excited – because you smashed the manufacturers quoted times – ensure that your run is first valid.
An invalid run can be the cause of the following; 1) satellite signal is poor 2) there is more than a one-per cent downhill grade on your chosen road 3) you have lost Bluetooth signal to the Dragy unit.
You will see whether the run is valid or invalid in the red badge at the top right of the performance report.
Garage
After you are quite proud of your performance tests, you can set up a garage within the 'Me' section of the app and share your results with the world, comparing with cars alike.
The garage section will allow you to choose your marque and add any mods that might give your car that performance advantage.
This does not contribute in any way to the performance results and is just a bit of a gimmick.
Feed
The feed is where you go to spectate. Watch as other worldwide users show off their ¼ mile times or post videos of their Dragy in action. Here, you encounter some crazy 0-60mph times from cars running ludicrous amounts of power.
If you see something you like, you can interact by favouriting it and commenting or you can simply view their performance report.
You can also follow your favourite Dragy users, allowing you to keep up-to-date with their tests.
Leaderboard
The leaderboard function is great. It allows you to search via car manufacturer and model to drill down on performance reports from around the world. You can search via month uploaded and which data you would like to see.
There is also the ability to search via regions. This will show you who holds the crown for some of the worlds fastest accelerating cars recorded.
If you set your region, you are also able to see who has the fastest recorded Dragy times on your doorstep.
Video overlay
By pressing the camera icon on the Dragy app home screen, it connects to your smartphone camera. This allows you to record and overlay your performance test data. From there, you can save the video or upload it to the feed for others to see.
Price
As the Dragy only comes in one variant, it is priced at a reasonable £139. This makes it fairly cheaper than its VBOX competitor.
Ease of use
In the box, you will find 2x small metal plates and a 3M adhesive strip which allows the Dragy to be mounted almost anywhere in your car.
I purchased a magnetic suction phone holder that can be mounted to the windshield and the Dragy placed on top.
Although this is not required, I feel it helps minimise obstructions between the satellites and the Dragy and could make a small difference between those all-important acceleration tests.
I have seen few people mount the Dragy to the outside of the car, but we cannot recommend this as it may no longer be there when you stop.
After you have mounted the unit, you simply open the Dragy app on your smartphone – ensuring your Bluetooth is active – and press the connect button on the home screen. A small blue light will then illuminate as it connects and it will begin to pulsate when it is ready to be used.
Because the Dragy is lightweight and small, it can be easily stored.
Dragy Alternatives
Racelogic VBOX Performance Box
Racelogic is well-known in the automotive world for providing GPS-based performance meters and lap timers from as early as 1992. And, the Performance Box is known to be one of the best. It features a small backlit LCD screen, 10Hz GPS receiver and has a velocity accuracy of 0.1km/h.
The Performance Box also comes with Windows software, allowing you to drill down into your recorded performance data.
An external antenna can also be connected if required.
Rather than being tucked away in your car – like the Dragy – the Performance Box sticks to your windows using three suction cups and is powered via your cars power supply.
Dimensions: 113mm x 63 mm x 93mm
Weight: 219g
Racelogic VBOX Performance Box Touch
The Performance Box Touch is Racelogic's latest data logger. By taking the Performance Box, cutting the wire off, installing a battery and refreshing the look, they have come up with quite an attractive package.
It features a 4.3" colour touch screen, 10Hz GPS receiver, an inbuilt GPS antenna and a battery that will provide six hours of play when fully charged.
Like the original Performance Box, the data is logged onto an SD card that is provided and can be analysed via the provided software. It can also be mounted to the windshield via a suction holder.
Dimensions: 136.3mm x 90.4mm x 38.3 mm (with battery)
Weight: 336g (with battery)
Aim Solo 2
Aim's new Solo 2 might not be as well-known as the Racelogic series, but is just as capable. Its focus is more toward being a GPS lap timer than an acceleration logger, although, it still has this capability.
It features a backlit RGB display, 128×64 pixel graphical display, wifi module, 10Hz GPS module, a rechargeable lithium battery and it is waterproof (IP65 rated).
What we like the most is that it has an in-built track database which automatically finds the track to which you are racing and will map it out on the display. There are two modes to choose from; Race mode and performance mode. Both of which provide different data.
There is also Windows software available for you to drill down into your lap times. And, like its competitors, it will still record 0-60mph times, ¼ mile times and much more.
Dimensions: 98.0 x 73.7 x 30.2 mm
Weight: 240g (with battery)
In Conclusion
The Dragy offers a big bang per buck. Yes, it may have a few niggles, but you will forget about these very quickly. During my ownership, the Dragy has not only been fun, but insightful, helping to confirm performance issues within my Audi S1 Quattro.
And, by being so lightweight and portable, you can pick it up and place it in a cup holder somewhere in your car.
Dragy Motorsports say that they are constantly working on ways to improve and adapt the app, which means that the Dragy has a bright future ahead of its already bright past.
Categorised in: Reviews
Czok Newsletter