How Much Does DPF Removal & Remapping Cost?
on 28 October 2021
/ 1 Comment
Updated on: 7th November 2021
We're an affiliate
We hope you love the products we recommend! Just so you know, we may collect a share of sales or other compensation from the links on this page. Thank you if you use our links, we really appreciate it!
Diesel Particle Filters or DPF as they are commonly known is a device fitted to diesel cars in order to remove excess diesel particulate matter and soot from the exhaust fumes of a diesel vehicle.  Once the DPF has captured the soot it stores it until the engine reaches a high enough temperature to burn the excess soot to ash, this is known as regeneration.
The Problem with DPF's is that they do often get clogged as many users don't realise that this is part of owning a diesel vehicle. DPF's need to regenerate in order to burn excess soot, a motorway run normally sorts this, however, those using DPF'd cars for short runs and city driving won't give them a chance to heat up the exhaust enough for regen to take place, often meaning that they end up clogging and affecting the car's performance.
A way of getting around this problem but also enhancing performance slightly is a DPF removal and engine re-map. Modern turbo diesel management systems all make use of a DPF as it has become a compulsory s part of European emission controls. However, there are only so many times a DPF can regenerate before the compacted soot reaches a critical saturation level at which point DPF replacement or removal is required.
Get a quote from a local business you can trust Get A Quote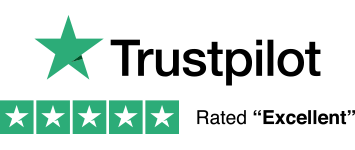 DPF Removal & Remap Cost
From £250
Disclaimer: Estimates on repair costs, such as the above results for DPF Removal, are created by combining data from multiple third-party sources. The actual cost of using your local repair providers may be outside of the estimated range. We provide estimates on repair costs for information only and accept no liability for any inaccuracies or errors. If you think an estimate is incorrect, please contact us to let us know.
In Conclusion
DPF removals can result in many benefits for your car's running health. No expensive DPF replacement costs, no more limp modes when the vehicle decides to do a forced regeneration, and Improved MPG due to the removal of an air restriction allowing the engine to breathe better. It also leads to a slightly improved power output of the vehicle, with room for gaining, even more, depending on the map. Even if you'll be letting those diesel particles fly freely through the exhaust, a DPF removal also enables the safe usage of some biofuels as they can't harm the DPF if it's not there.
If you liked the article, please share, leave a comment below and check out our other exciting articles.
Categorised in: Repair Costs
Czok Newsletter