The Best Transmission Stop Leak Additive for Automatic & Manual
We're an affiliate
We hope you love the products we recommend! Just so you know, we may collect a share of sales or other compensation from the links on this page. Thank you if you use our links, we really appreciate it!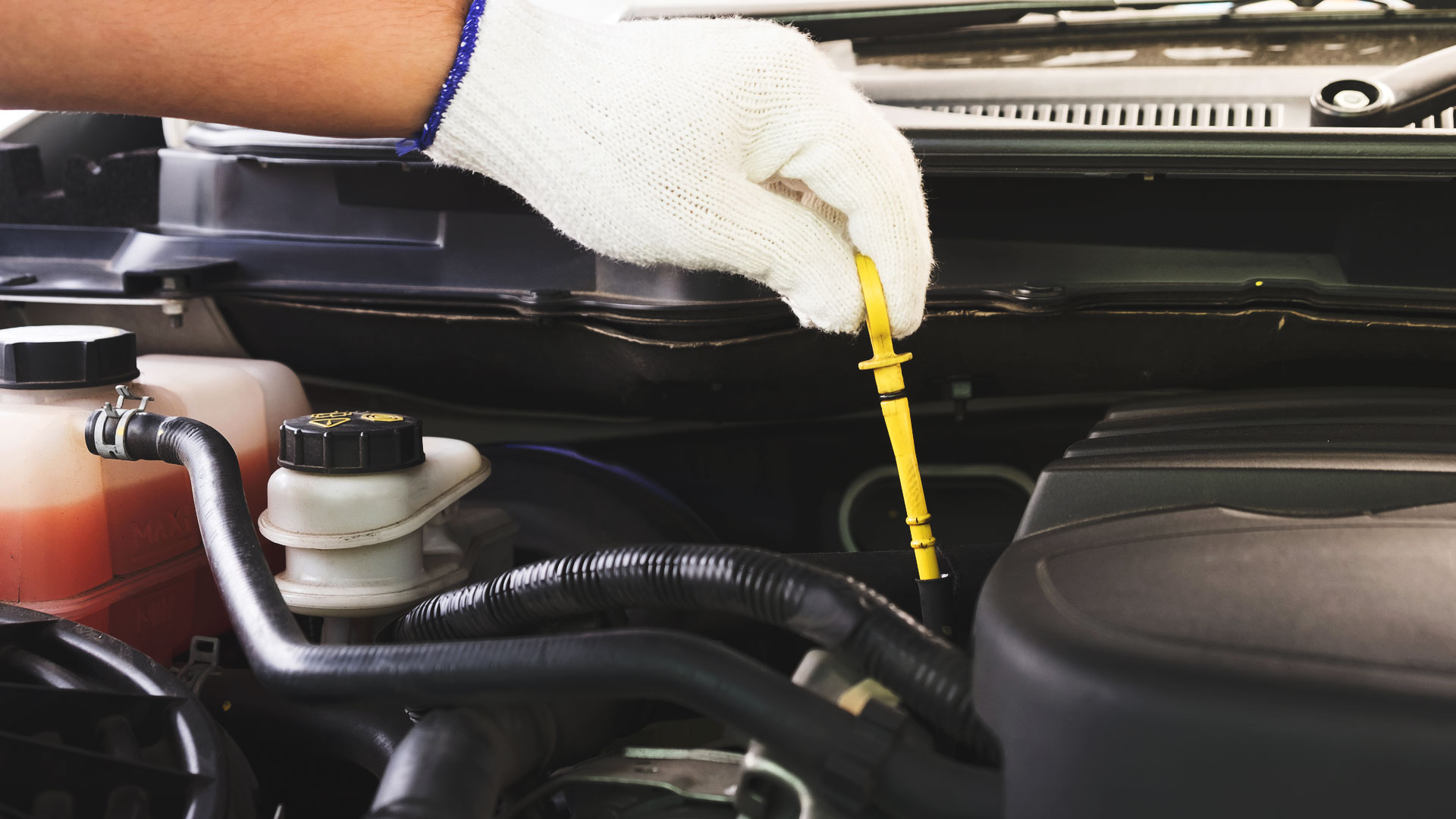 Transmission fluid (commonly referred to as gearbox oil) is often overshadowed in its importance. Car owners know that they must get the engine oil changed, keep an eye on the coolant level and even check the washer fluid. But I bet you can count on one hand the number of times you even heard the term transmission fluid.
A leaking gearbox however, may be something that owners should pay more attention to. Those oil slicks we see on the ground, in the car park or on the driveway are almost always blamed on leaking engine oil. Nobody ever thinks about a transmission leak being the cause. In reality a faulty transmission is as detrimental to a car as a broken engine. The gearbox unit sends the drive from the engine to the wheels, without it the car will simply not move.
Driving with a leaking transmission will only bring further damage, resulting in lofty repair bills and poor functionality. Transmissions are built of extremely complex components, often needing expensive specialists to diagnose and fix problems, they are often even more complicated than vehicles engines or suspension. This all adds time and cost to potential problems, stopping a leak as soon as possible therefore, is paramount to longevity for the vehicle. Consequently, a stop leak additive could be just the solution. Implemented at home and around your schedule for minimal outlay. The question really, is which one is the best.
The Best Transmission Stop Leak Products on the Market
Blue Devil Transmission Sealer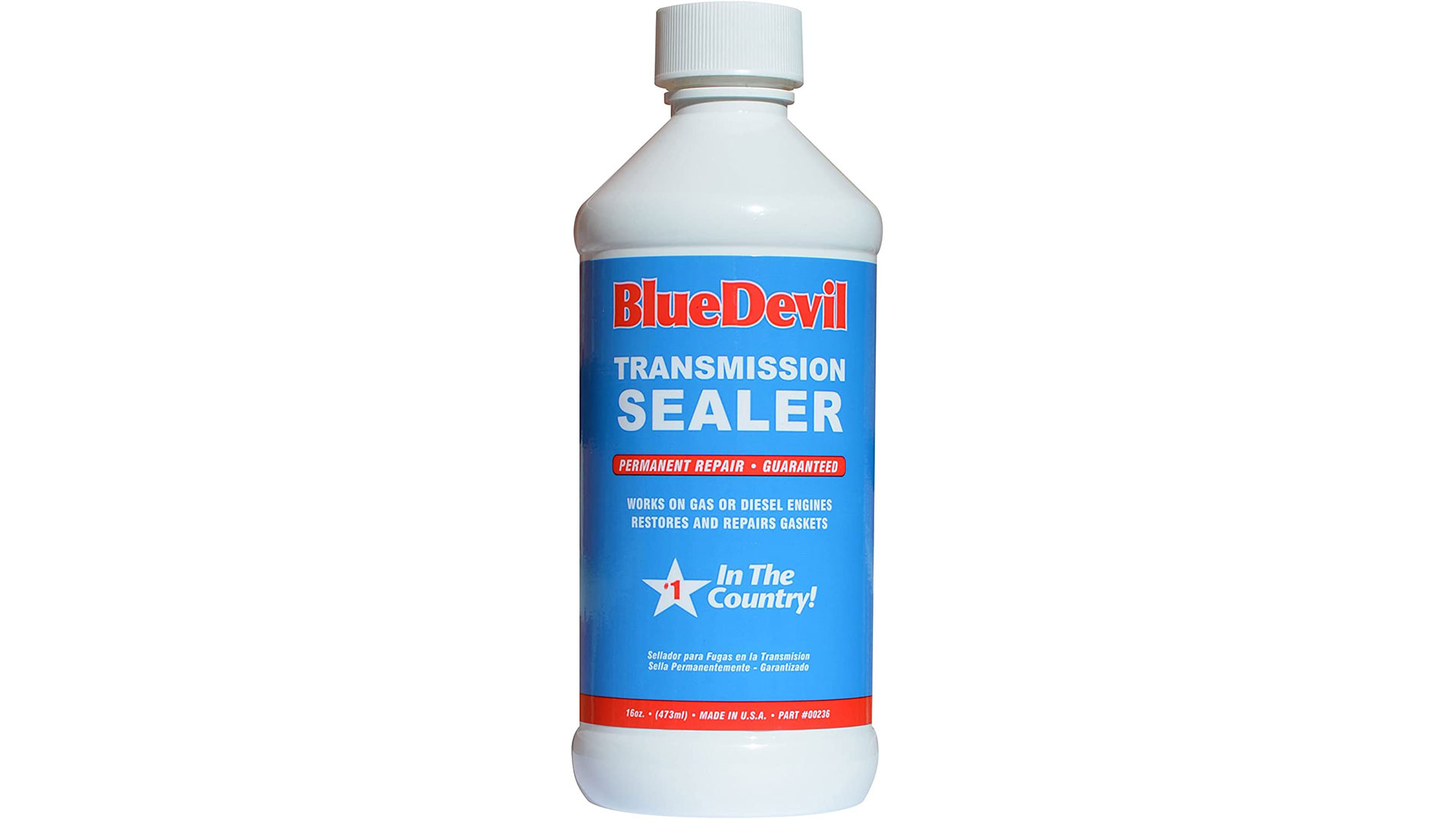 Check the latest price on Amazon
The first stop leak additive featured here comes from American based Blue Devil Products. Creating automotive additive solutions since 1997, Blue Devil has formed a good reputation, particularly for its head gasket and transmission sealer product lines. The company now sells products all over the world, though only relatively recently landing here in the UK.
Blue Devils transmission sealer promises to permanently seal any fluid leaks in the transmission via restoration of the gaskets and seals, which are most often the causes of such leaks. They guarantee that the product will solve transmission fluid leak issues for both manual and automatic gearboxes. Their additive is actually based around a plasticizer for rubber seals, meaning it can soften, expand and restore worn rubber seals back to their original condition.
1 fl. oz of this sealer is suitable for roughly 1 litre of transmission fluid, meaning the bottle will likely cover multiple vehicles. The solution is simply added into the existing transmission fluid, being careful not to overfill. It will pass through the transmission over the next couple days of driving to seal leaks and cracks.
Pros:
Well trusted additive manufacturer
Permanently seals leaks
Suitable for both manual and automatic gearboxes
Restores and rejuvenates rubber seals
Enough product for multiple vehicles
Cons:
Warranty not available unless buying directly from US base
Most expensive option listed
Gold Eagle No Leak Transmission Stop Leak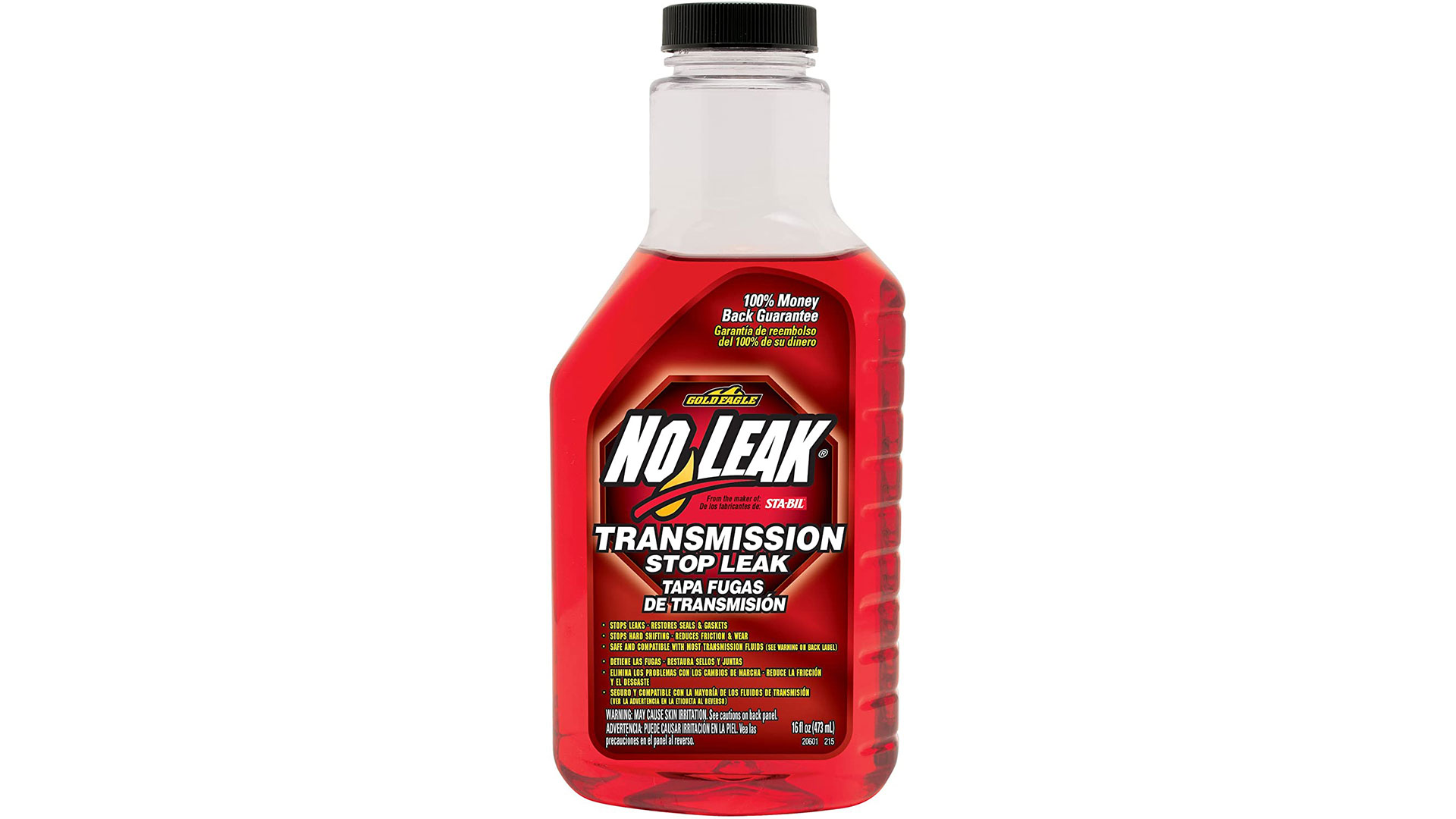 Check the latest price on Amazon
Another US offering, this time from additive manufacturers Gold Eagle Company. They've been in the business for nearly 90 years, with a huge variety of products, centred around their automotive lines. No Leak products are a line of additives created to stop and prevent leaks with a guarantee that they will work or your money back (depending on distributor/ seller).
No Leak transmission stop leak promises to stop gearbox leaks and prevent more surfacing in the near future. Not only is the solution safe for use with all transmission fluid types but will also work in both manual and automatic gearboxes. Like it's rivals, Gold Eagle Co's bespoke formula will restore, soften and swell, old and damaged rubber seals, to stop leaks and seeping of transmission fluid. This will help soften jerky gear changes and save your transmission from damage.
Use the whole bottle of additive, mixed into the current transmission fluid to seal leaks for good. Ensure to remove an adequate amount of the current oil in the transmission before adding the stop leak. Then simply drive, the product will make its way through the gearbox and condition the appropriate seals and gaskets.
Pros:
Well known and trusted company
Money back guarantee (depending on seller)
Permanently stops transmission leaks
Safe for automatic and manual gearboxes
Restores and rejuvenates rubber seals
Cons:
Whole bottle required per use/ vehicle
Millers Oils Stop Leak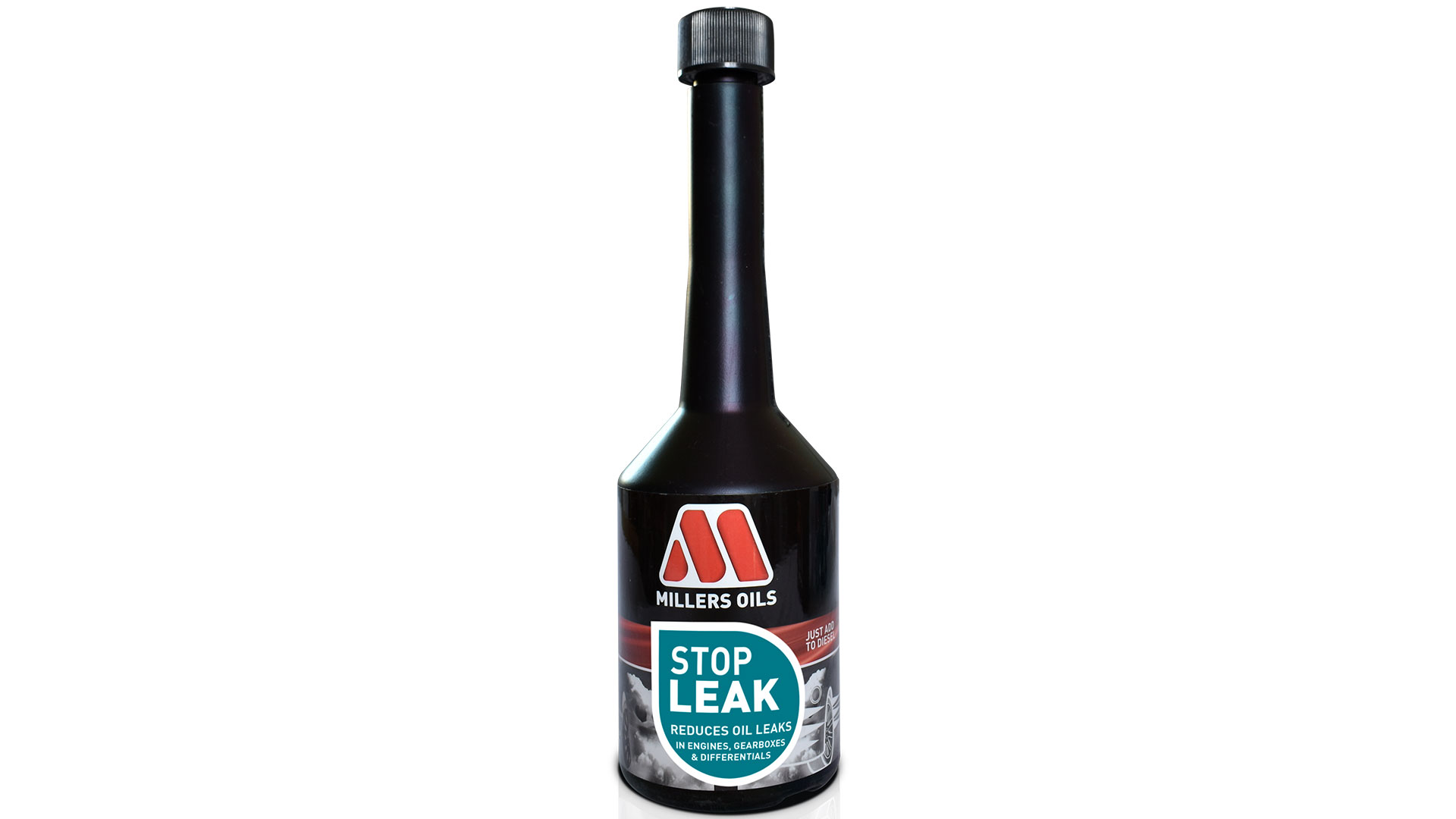 Check the latest price on Amazon
The last offering here comes from UK oils specialist Millers. In the industry since 1897, they known the ins and outs of automotive lubricants, arguably better than any other brand. Always providing high quality products and now stretching their reach across the globe. Though known particularly for their oils and their ability to perform in the toughest conditions, the company has expanded their range to offer lots of vehicle enhancing and reliability inducing additives, such as their transmission stop leak formula.
Millers stop leak promises to rejuvenate and restore rubber gaskets to stop leaks in the gearbox and prevent them resurfacing. Unlike rivals, their additive solution also works in engines to stop leaks there too, making it a very versatile product. The additive is safe for use in automatic and manual transmissions, as well as both petrol and diesel engines.
Simply pour the entire contents of the bottle into the engine, gearbox or differential (ensuring no overflowing) and drive the vehicle for the product to take effect.
Pros:
UK manufacturer
Highly trusted brand
Can be used to stop engine and differential leaks
Restores rubber seals and gaskets
Suitable for most vehicles
Cons:
Whole bottle required per use/ vehicle
Conclusion
Transmission leaks are not always so easy to spot, with most of the components being hidden away on the underside of the car. Manual gearboxes may become notchy or have difficulty selecting gears, while automatics will often struggle to shift up and down and unfamiliar noises may begin to sound. These are clear indicators that the transmission is not performing at its best, most often caused by a leak from the lines or the gearbox seals. Luckily some modern vehicles are equipped with sensors that can detect low transmission fluid levels and alert the driver with a dashboard warning symbol.
Whichever way the low fluid is diagnosed, fixing it quickly with a transmission stop leak additive could save you big on time and money. Nobody want to be "that car", leaving puddles of oil everywhere it goes. Get those pesky leaks sorted before they cause big issues, don't let transmission leaks spoil your day.
If you liked the article, please share, leave a comment below and check out our other exciting articles.
Categorised in: Additive Buying Guides
Czok Newsletter