The Best Transmission Additive For Automatic & Manual
on 4 November 2020
/ 1 Comment
Updated on: 17th February 2021
We're an affiliate
We hope you love the products we recommend! Just so you know, we may collect a share of sales or other compensation from the links on this page. Thank you if you use our links, we really appreciate it!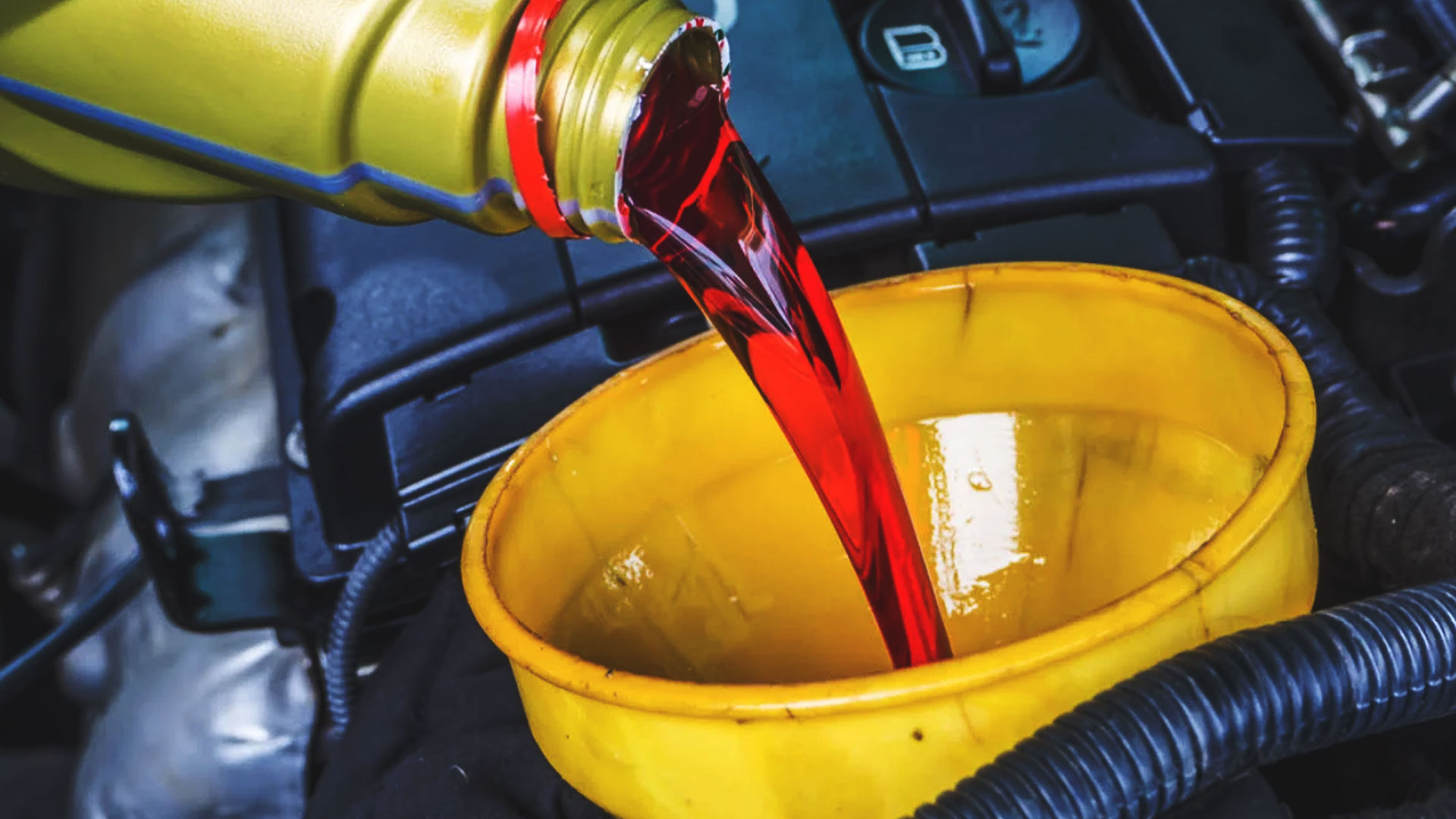 Often mistreated and forgotten. Under valued and left unassisted. Vehicle transmissions are without doubt one of the most important parts to any vehicle. Yet, we don't change the fluid regularly and baulk whenever issues arise. Difficulty shifting gears, horrid noises and unwanted vibrations are not uncommon symptoms of a poorly gearbox. Most owners at this point however, simply shrug it off. Most will continue to drive as normal, unaware of the damage they are doing, ignoring the signs as the transmissions condition continues to worsen.
Transmissions are complicated affairs. They often require specialists to work on, fix issues and even just to change the fluid. A simple solution therefore to fixing a poorly gearbox, without having to leave home or spend vast amounts of money, is a transmission additive. These solutions are available for both manual and automatic gearboxes and promise to restore and more importantly, protect transmission internals. These additive products should prolong the life span of the transmission components while ridding of harsh noises and unwanted vibrations from the drivetrain.
No specialist tools or knowledge are required. Simply pick the additive that best suits your vehicle and, for minimal outlay, you could have a healthily driving vehicle once again.
The Best Automatic Transmission Additive
Lucas Oil Transmission Fix
Check the latest price on Amazon
Lucas Oil is a brand with an incredible reputation for its products and associated marketing. Lucas Oil appears all over the US market from race cars to supermarkets, but in comparison doesn't have much of a large following here in the UK. The US-based company has been around since 1989 but has arguably the biggest selling additive product line in North America. Their product range is expansive, covering everything from cars to trains and now even sells cattle products. Their transmission fix is however, one of their earliest and best products in the sector.
Transmission fix promises to improve transmission functionality whilst also stopping irritating leaks. The formula is designed to prevent transmission fluid from overheating, while enhancing the lubricating properties of current oil or new oil if performing a fluid change.
Simply add the full contents to the transmission, being careful not to overfill, removing current fluid where necessary. The product will then make its way through the transmission over a few hours regular driving. Lucas Oil promises that the solution can be used with all modern automatic transmission fluids.
Pros:
Fantastic brand reputation
Highly tested formulas
Improves shifting performance
Seals leaks
Compatible with all automatic transmissions
Cons:
Entire contents used per application/ vehicle
Lubegard Synthetic ATF Protectant
Check the latest price on Amazon
The second of our automatic transmission additives comes from Lubegard, a sub division of US-manufacturer International Lubricants Inc. The company, in business since 1984, specialise in synthetic lubricant products such as their ATF (automatic transmission fluid) protectant. Their business is recognised as a leader in the sector, innovating and researching new products constantly to develop top-quality additives for their customers.
Lubegard's bespoke formula promises to restore the properties of old ATF, while also improving new ATF when performing fluid changes. The additive uses a concentrated formula to modify friction characteristics of existing transmission fluid, allowing for the prevention of overheating or the loss of lubrication at high temperatures, something that often degrades ATF severely. This will help to extend the usable life of the gearbox fluid and prevent increased friction causing damage or premature transmission wear. Notchy shifting and unwanted noises should be a thing of the past, with no shudders or vibrations from the gearbox after use.
The product can be used with all gearboxes that use automatic transmission fluid (though should not be used in CVT or DCT gearboxes). 1oz of fluid is usually enough additive to use for every litre of gearbox oil, meaning one bottle will span multiple applications/ vehicles.
Pros:
Industry leading company
Restores the lubricating properties of ATF
Prevents breakdown and degradation at high temperatures
Extends the life of transmission fluid
Helps prevent unwanted friction and damage to automatic gearboxes
One bottle can be used for many vehicles
Cons:
Cannot be used with CVT or DCT (including DSG) transmissions
Sea Foam Trans Tune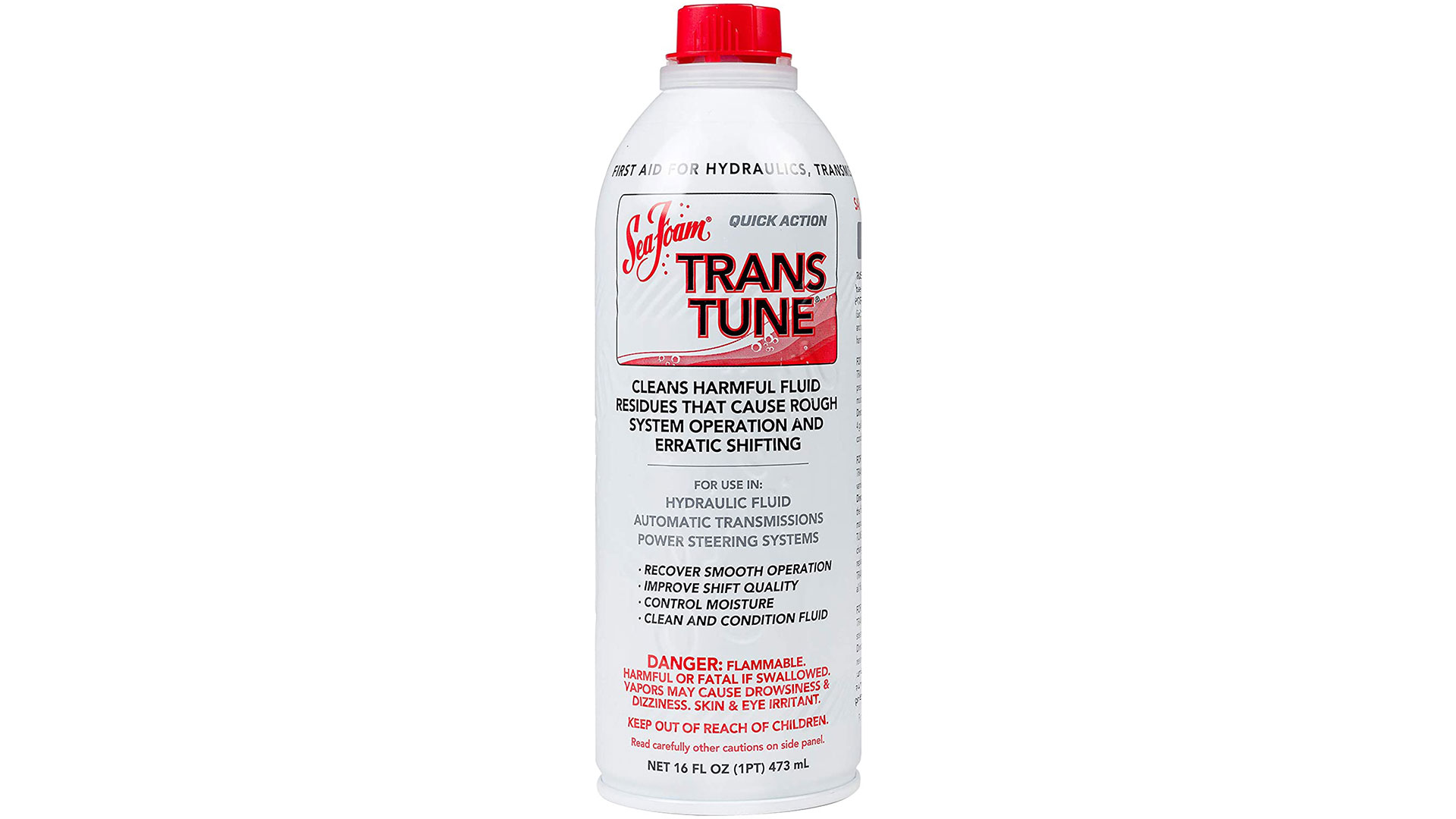 Check the latest price on Amazon
The last of our automatic transmission specific solutions hails from another US-brand, SeaFoam. Known for their additive products and operating since 1942, the company has a great reputation for top quality products without harsh chemicals that could potentially cause serious engine/ gearbox damage. Though very popular in the US, Seafoam products are relatively new in the UK, though they are quickly becoming increasingly relevant as more and more drivers make the switch to automatic cars.
Trans tune promises to improve and protect automatic gearboxes. Function is improved thanks to the removal of build-ups and sludge within the transmission, also allowing for the lubricating properties to be returned to current fluids. The formula has been specifically designed to be safe for use with all modern automatic transmission fluids and will not cause further damage to worn components and seals.
Simply add the full contents of the container into the transmission (mixing with the existing fluid) with the vehicle at usual operating temperature and idling. Ensure to remove enough fluid to allow space for the additive. For optimal cleaning of the transmission, drive for 30 miles and then perform a full transmission fluid change, but owners can leave the SeaFoam and fluid mixture in the vehicle and still achieve the majority of the benefits.
Pros:
Highly regarded additive manufacturer
Over 70 years of experience
Protects the transmission to improve longevity
Safe for use with all modern ATF's
Excellent internal cleaning properties
Cons:
Entire contents used per application
The Best Manual Transmission Additive
Slick 50 Manual Gearbox Treatment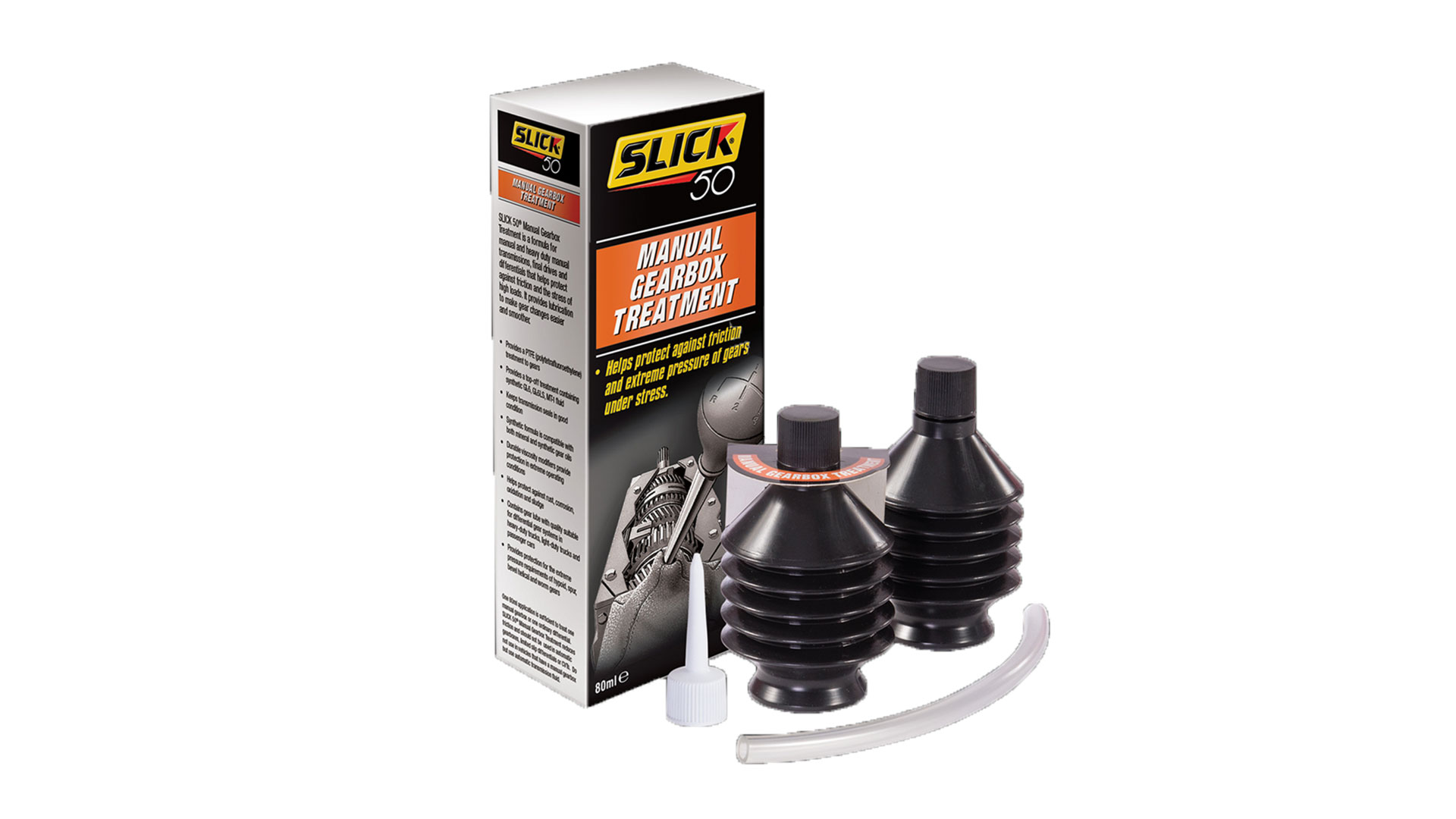 Check the latest price on Amazon
The first of our manual gearbox additives comes from specialist manufacturer Slick 50. In the business for over four decades and owned by ITW global brands, Slick 50 specialises in additives to prevent and cure worn internal parts for vehicle engines and transmissions. Their products are well researched and aimed specifically to support common problem vehicle areas, their manual gearbox treatment is no exception.
Manual gearboxes create high amounts of stress and heat, Slick 50's product helps protect against these high temperatures and ensures that the transmission fluid will not break down or provide insufficient lubrication. They promise gear changes will become easier and smoother thanks to the extra lubrication of gear components and rejuvenation of worn/ old rubber seals. In the meantime, the formula has also been designed to fight against corrosion, oxidisation and sludge formation, helping keep the transmission in perfect shape.
One bottle is sufficient for one manual gearbox application, simply remove 80ml of the existing oil and replace with Slick 50's product. The item comes with a handy filling mechanism, enabling filling in hard to reach areas of the engine bay. Suitable for all manual gearboxes and compatible with all modern manual transmission oils.
Pros:
In the business for over 40 years
Specialist in automotive friction-inducing additives
Protects fluid against extreme temperatures
Smoother gear changes
Helps prevent corrosion and sludge build-up
Cons:
Most expensive manual transmission additive listed
Liqui Moly Gearbox Oil Additive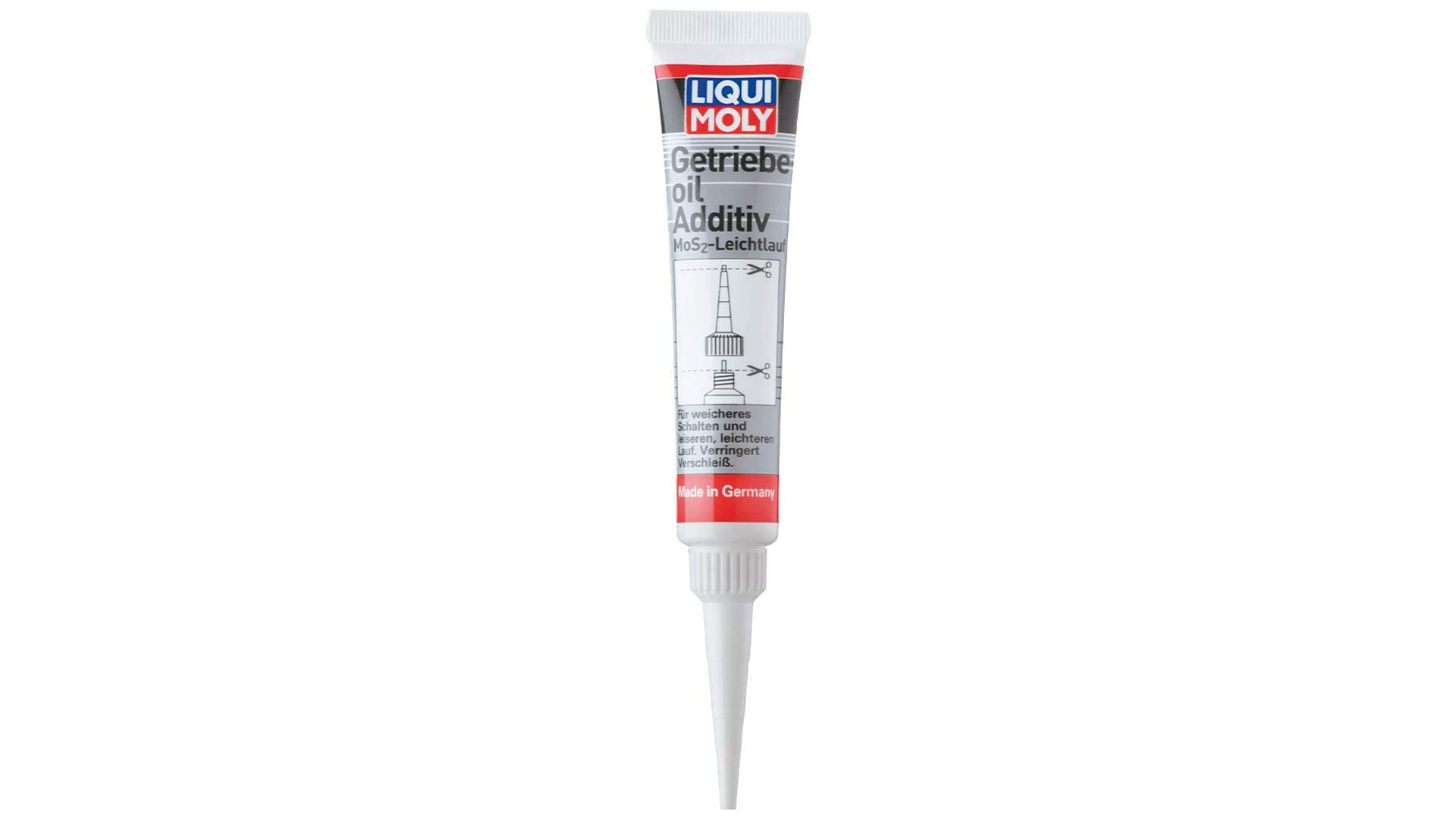 Check the latest price on Amazon
Next is a brand that features often on automotive additive recommended lists, that is Liqui Moly. Their products are without doubt, some of the best additive solutions produced in Europe. The company has proved this by lasting the test of time (having been around since the 1950's) and constantly expanding it's additives lines. One of their longest serving and impressive products is their gearbox oil additive.
This highly concentrated additive may seem small but promises to provide protection and increased lubrication for an entire manual gearbox (in most instances). Liqui Moly's bespoke formula is designed to add a durable film of lubrication to internal gearbox components, preventing premature wear and overheating. Lower operating temperatures should give smoother shifting, quieter running and improved longevity for the gearbox.
Simply add to your current gearbox oil and drive, to allow the product to fully spread throughout the gearbox and get to work. 20g is enough for most small vehicle's gearboxes (gearbox oil capacity up to 1 litre), while some larger vehicles may require multiple tubes. Suitable for all manual transmissions and differentials.
Pros:
Highly trusted brand
Long history in automotive additive products
Provides increased lubrication
Prevents premature wear
Smoother, quieter gearbox operation
Cons:
May require multiple tubes for application in larger vehicles
STP Gearbox Oil Treatment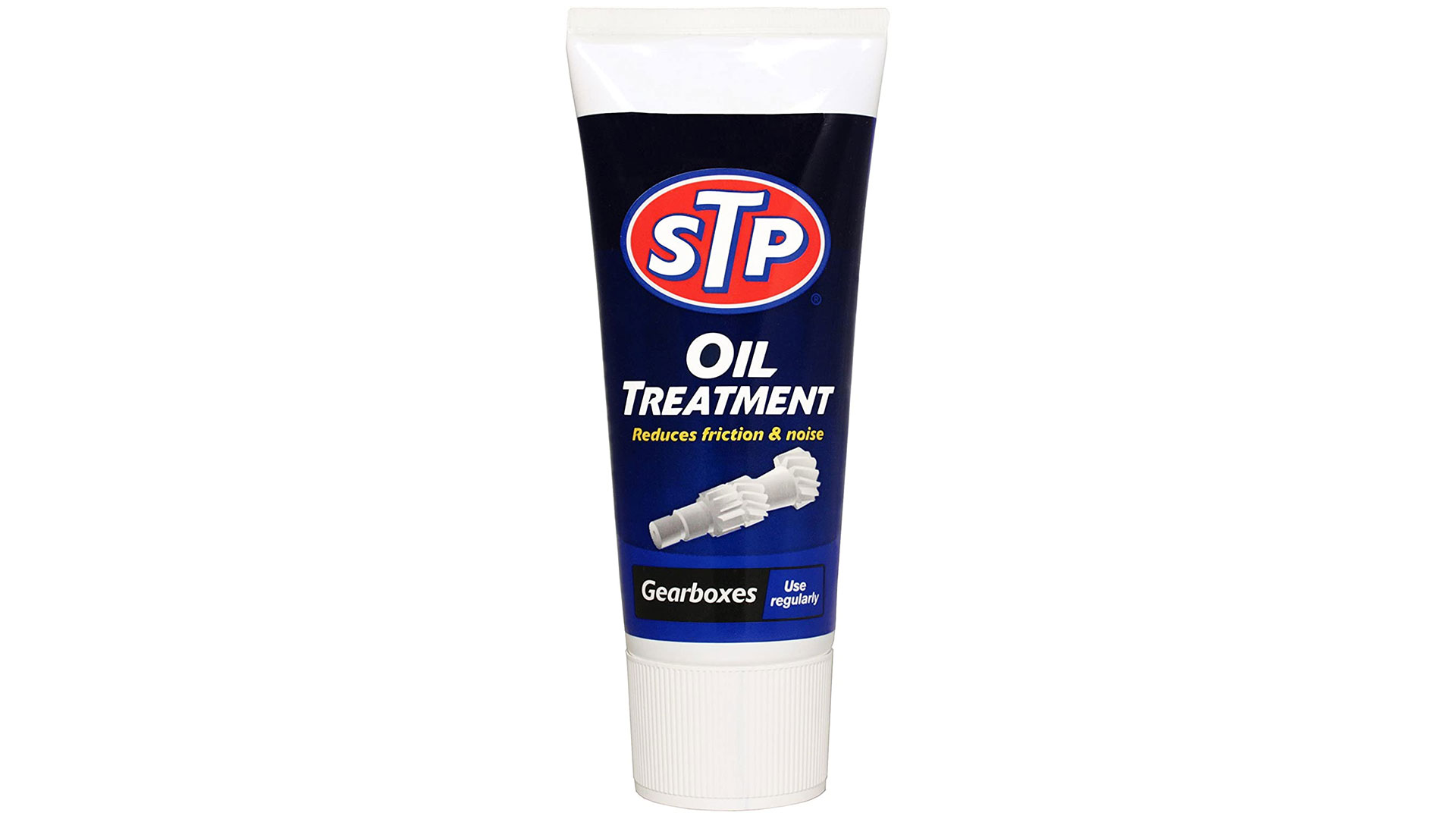 Check the latest price on Amazon
Last but by no means least, another top brand, often featured in additive comparisons, it's STP. Like the aforementioned Lucas Oil, STP is a leading US additive brand with roots throughout motorsport and the US automotive industry. Since 1953 the company have been researching and innovating with new and improved additive solutions, both to increase vehicle performance and bolster reliability. Though relatively new to the UK market, they offer specific products in each sector and market. STP's Gearbox Oil Treatment for example, is manufactured right here in the UK.
A mineral-based additive that can help lubricate and protect the internals of any manual gearbox, without fear of damage or degradation of the existing transmission fluid. One application, they say, is enough to bring back a smooth gear change, but can also be used on differentials, axles and steering boxes. STP promises a reduction in unwanted noise and vibrations, alongside impressive prevention against corrosion and premature wear within the gearbox.
Simply add the contents into your current manual transmission fluid, at any point between regular services. The solution will work with any modern gearbox oil and in all manual transmission-equipped cars. The product can also be used during gearbox assembly for improved lubrication over the lifetime of the gearbox.
Pros:
Worldwide additive brand
Product manufactured in the UK
Improved lubrication for gearbox internals
Smoother gear change, without unwanted noise or vibration
Prevents premature wear of internal components
Cons:
Entire product used per application
Conclusion
Using a transmission additive may seem a little too good to be true. In most scenarios however, poor transmission performance is most often a result of the fluid within the gearbox deteriorating. As it loses its lubricating and friction educing properties (often due to high temperatures within the gearbox), the transmission may seem like it is failing. Simply adding one of the additives above however, should remedy most gearbox-related issues, unless something more major is afoot, in which case the vehicle is likely unable to drive or change gears at all.
A simple solution that almost anyone with a little know-how can implement. Don't be another ignorant driver. Pretending that issues are not occurring will not stop them. Treat your vehicles transmission to some good quality additive protection before serious damage occurs. Get on top of issues before they arise to keep your vehicle motoring and keep you on schedule.
If you liked the article, please share, leave a comment below and check out our other exciting articles.
Categorised in: Additive Buying Guides
Czok Newsletter