The Best Radiator & Cooling System Flush
We're an affiliate
We hope you love the products we recommend! Just so you know, we may collect a share of sales or other compensation from the links on this page. Thank you if you use our links, we really appreciate it!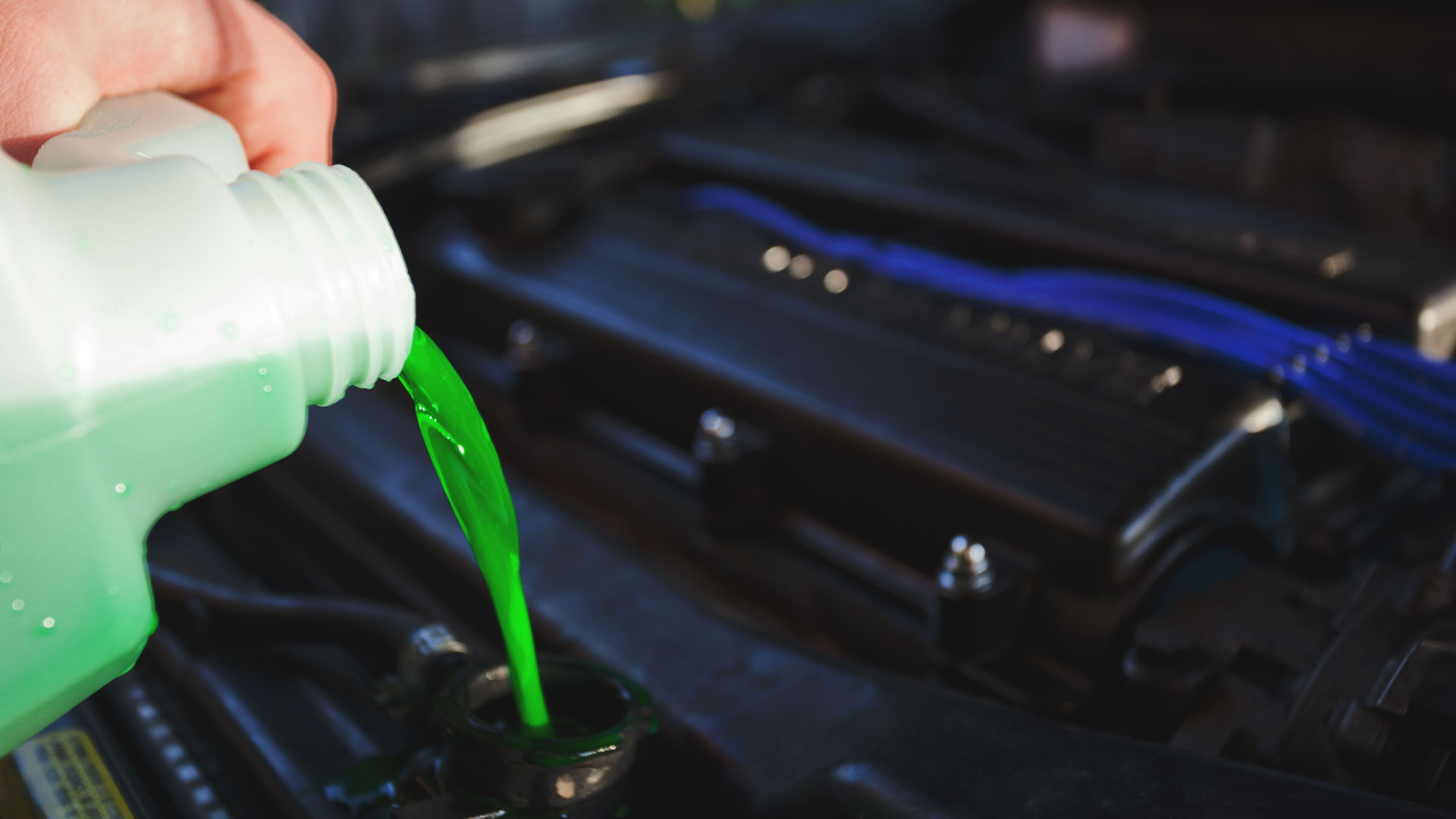 Breakdowns aren't fun. Rust is like a disease to your cars metal. Coolant spills on your drive are the last thing you want on that cold, early morning start. Whether you like it or not your vehicles cooling system will, over the years, deteriorate. It might not function quite as well at it once did, some coolant seems to go missing every couple of weeks and sometimes it runs a little hot in traffic, any of this sound familiar?
Coolant may seem like one of the cleaner fluids under the bonnet of your car but, in reality, it is far from perfect. Debris and dirt will find its way in, particularly as older coolant begins to breakdown and separate from it's water base. Pure water or water-based coolants in the cooling system can also cause issues like rust or corrosion of various metals. We all know that water and metal don't work well in constant contact, add in an element of heating and cooling and you have the perfect conditions for rust to form.
How a Radiator and Cooling System Flush Additive Can Help
Simply using one of the simple products below could make a massive difference in the long run. Clear out that unwanted debris, remove that rust and leave a nice protective layer to safeguard your car and engine for the future. A fully functioning radiator and cooling system will mean no overheating and embarrassing breakdowns, while rust prevention properties will save you having to replace expensive and complicated parts, that may have fallen prey to the dreaded rust.
Manufacturers design all vehicles to run at optimal temperature with hardware free of blockages and rust. You want your car to run the same now as it did the day it left the factory, give it the best chance you can by giving that cooling system a flush out.
The Best Radiator & Cooling System Flush Additives on the Market
Wynn's Cooling System Flush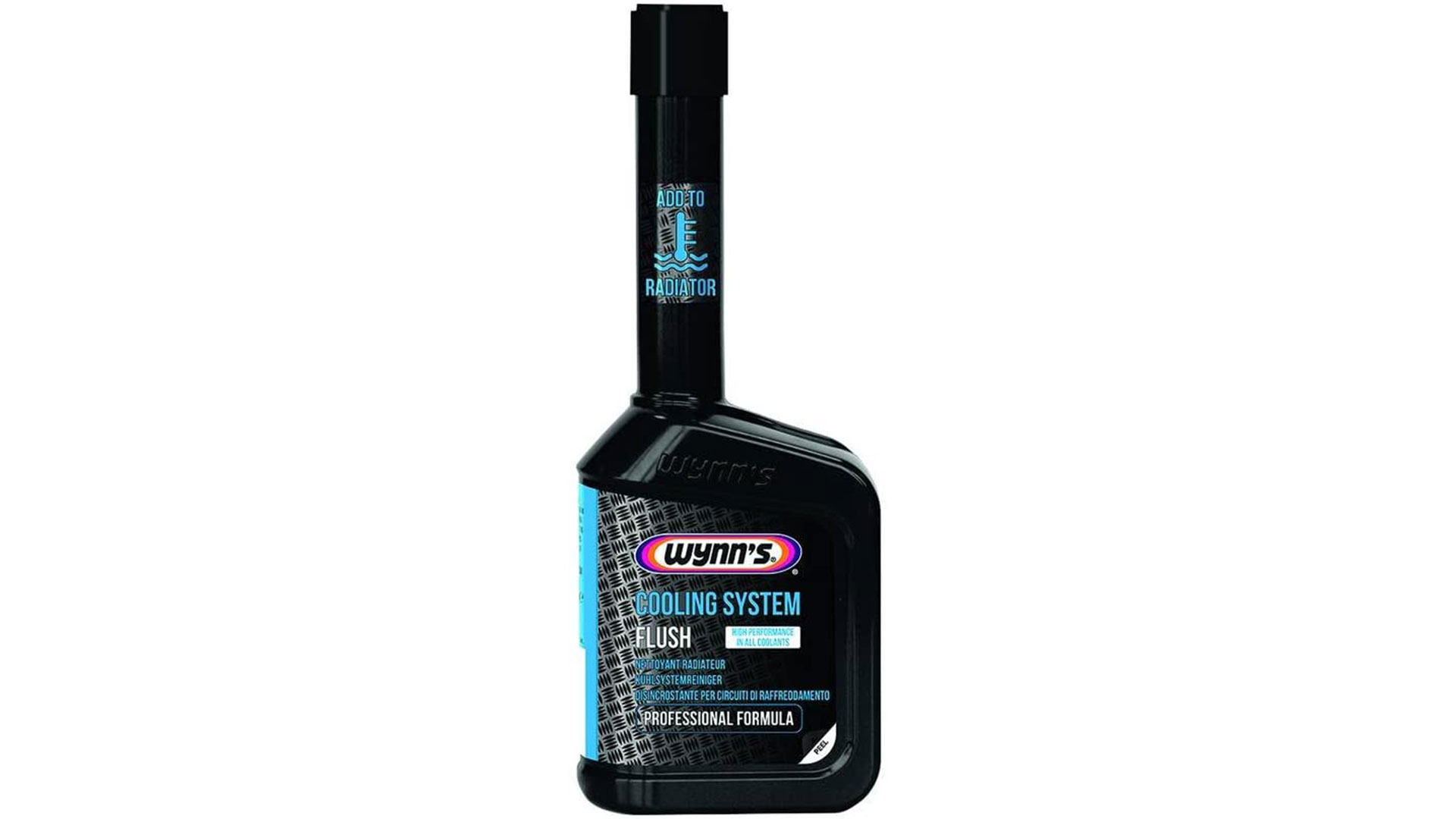 Check the latest price on Amazon
Wynn's, a brand many UK motoring enthusiasts are familiar with and for good reason. Decades of industry experience, thousands of happy customers and an expansive line-up that promises high quality and perfect results, leading us to this, their cooling system flush. Attractive packaging aside, Wynn's professional line offerings promise to outperform regular commercial additives, reaching far above the standards regularly accepted for consumer products.
This powerful, highly concentrated product is acid free but is still able to remove both scale build-ups and rust deposits within your engines cooling system. This will allow proper function and reliable running, while being particularly effective at bringing older vehicles cooling systems back to full glory after many years of neglect.
Being an acid free product, it is safe for use with nearly all commercially available coolants while also being safe for use on systems that contain any mixture of rubber, metal and plastic components. It is of course able to be used in petrol, diesel and hybrid vehicles along with being useful in any water-based cooling system, such as those found in manufacturing and farming industries.
Pros:
Well trusted brand
Restores full function to cooling system
Professional standard product offering
Removes deposits and rust from cooling system
Suitable for use with all water-based cooling systems
Cons:
Most expensive offering listed
Carlube Rad-Flush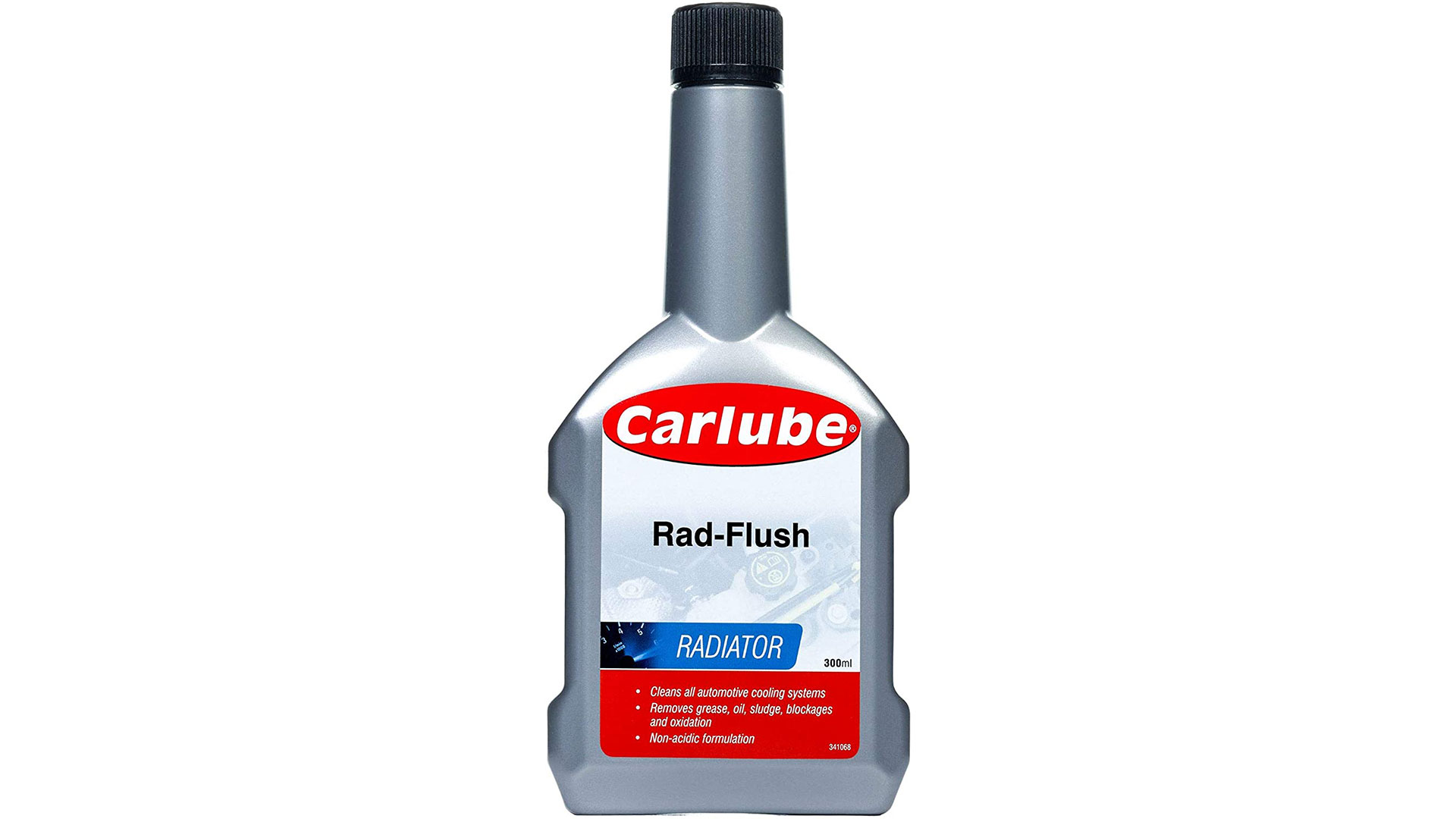 Check the latest price on Amazon
Next is UK-based additive and oil manufacturer Carlube. With over three decades of experience and a well trusted portfolio of products, Carlube is another brand that won't let you down. Their engine oils may be impressive but Carlube claims that their Rad-Flush is just as effective in performing up to the company's lofty standards.
The product claims to clean out the entirety of the cooling system from radiator to heater core and all elements between. Grease, oil and unwanted oxidisation will be removed allowing maximum efficiency to be restored, increasingly longevity and reliability in the process. Overheating worries will be a thing of the past after just one application, though regular application is advised.
The product can be added to any water-based cooling system, meaning nearly all cars on UK roads will benefit from the addition of this Rad-Flush formula. Application is simple and could take less than 15 minutes to clear debris and blockages. Treats coolant systems up to 10 litres in capacity.
Pros:
UK-based company
Cleans every component within the cooling system
Removes oily residue and grease build-ups
Increases reliability
Suitable for nearly all UK vehicles
Cons:
More expensive than STP's product
Large engined commercial vehicles may require multiple bottles
STP Radiator Flush
Check the latest price on Amazon
The most budget friendly offering of our list comes from yet another industry leader, STP. Do not be fooled by the price, STP's products come with glowing customer recommendations and decades of experience in automotive enhancement products.
Cleaning the system quickly and effectively, STP radiator flush is designed to clear blocked water channels that can cause overheating, while also removing unwanted sludge and rust from all pipework and cooling hardware components. For long term results, the radiator flush should be used at every coolant change to ensure contaminant free coolant running through the system.
Safe for use with all vehicle types that use a water-based cooling system, while also being appropriate for cooling systems containing any mix of metal, rubber and plastic components without harm to delicate seals or gaskets.
Pros:
Low purchase price
Produced in the UK
Clears blockages within coolant system
Removes rust deposits
Safe for use in nearly all UK vehicles
Cons:
May contain acidic chemicals
Multiple bottles may be required for larger capacity cooling systems
In Conclusion
It seems unbelievable but there really isn't much to lose here. A small outlay for one of these well trusted products could save you the heartache of vehicle malfunctions and save you big in the long term. No more disappearing coolant, no worries about rust and reduce the likelihood of your journey ending in a cloud of steam.
If you want your car to treat you well, you need to treat it well too. Get on top of the common issues and prevent them before they occur, you will likely be rewarded with top notch reliability, excellent performance and a healthy bank balance while others vehicles stumble and fail.
If you liked the article, please share, leave a comment below and check out our other exciting articles.
Categorised in: Additive Buying Guides
Czok Newsletter