The Best Lead Replacement Additive
on 25 September 2020
/ 2 Comments
Updated on: 17th February 2021
We're an affiliate
We hope you love the products we recommend! Just so you know, we may collect a share of sales or other compensation from the links on this page. Thank you if you use our links, we really appreciate it!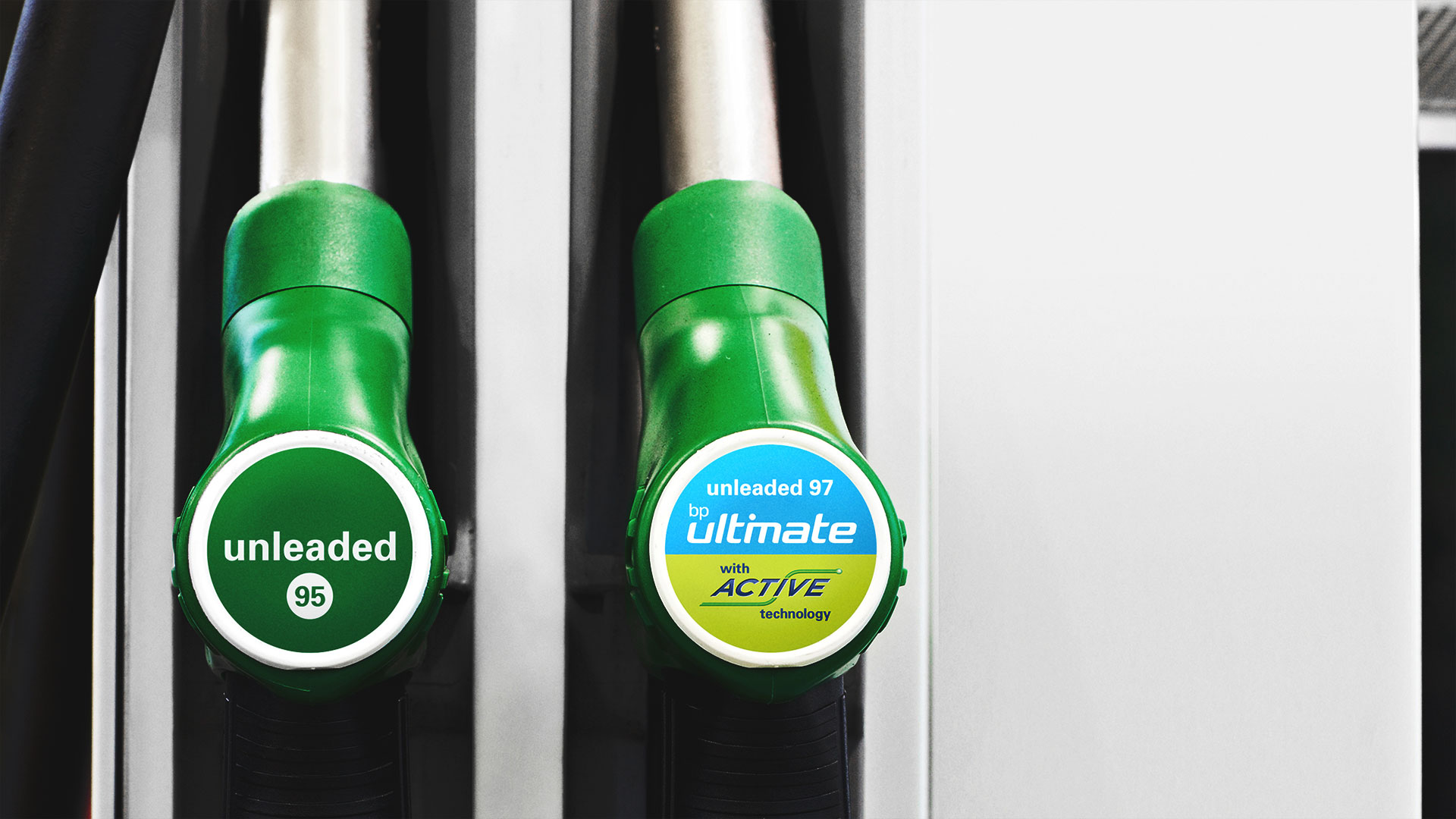 Classic vehicles are simply not built to the same standards as modern vehicles. They rust, they rattle and they moan on hot days but we adore them regardless. One thing that could bring your Sunday drive to a bitter end however, would be engine internal issues, particularly those that could have been prevented.
The petrol that was around 30+ years ago contained lead that, although highly polluting, protected internal components within the car's engine specifically the valve seats. It also allowed for different timing settings that, without adjustment could lead to early detonation if run with modern unleaded fuel. These issues and more can plague classic cars, even those that have had unleaded heads fitted as they were purely not designed to run on modern unleaded petrol.
How Lead Replacement Additive Can Benefit Your Vehicle
The solution then is to replace the characteristics once obtained with the addition of lead in petrol, that can no longer be found at UK petrol pumps. Enter lead replacement additives. These products have been specifically designed for use in classic vehicles to protect your engine without the need for an expensive modified head and labour-intensive activities to replace vital engine internal components.
Pouring an additive into a tank of fuel is not only a much simpler alternative but offers other benefits to your classic vehicle as well. As the engine will run as intended, it will likely lead to an increase in performance and fuel economy with lower exhaust emissions. This is mainly as a result of the engine running more efficiently, but also due to the enhanced combustion characteristics obtained through the use of these additives, not unlike adding an octane booster to a modern petrol vehicle. Check out these three additives that could give your classic motor a burst of new energy.
The Best Lead Replacement Additives on the Market
Redex Lead Replacement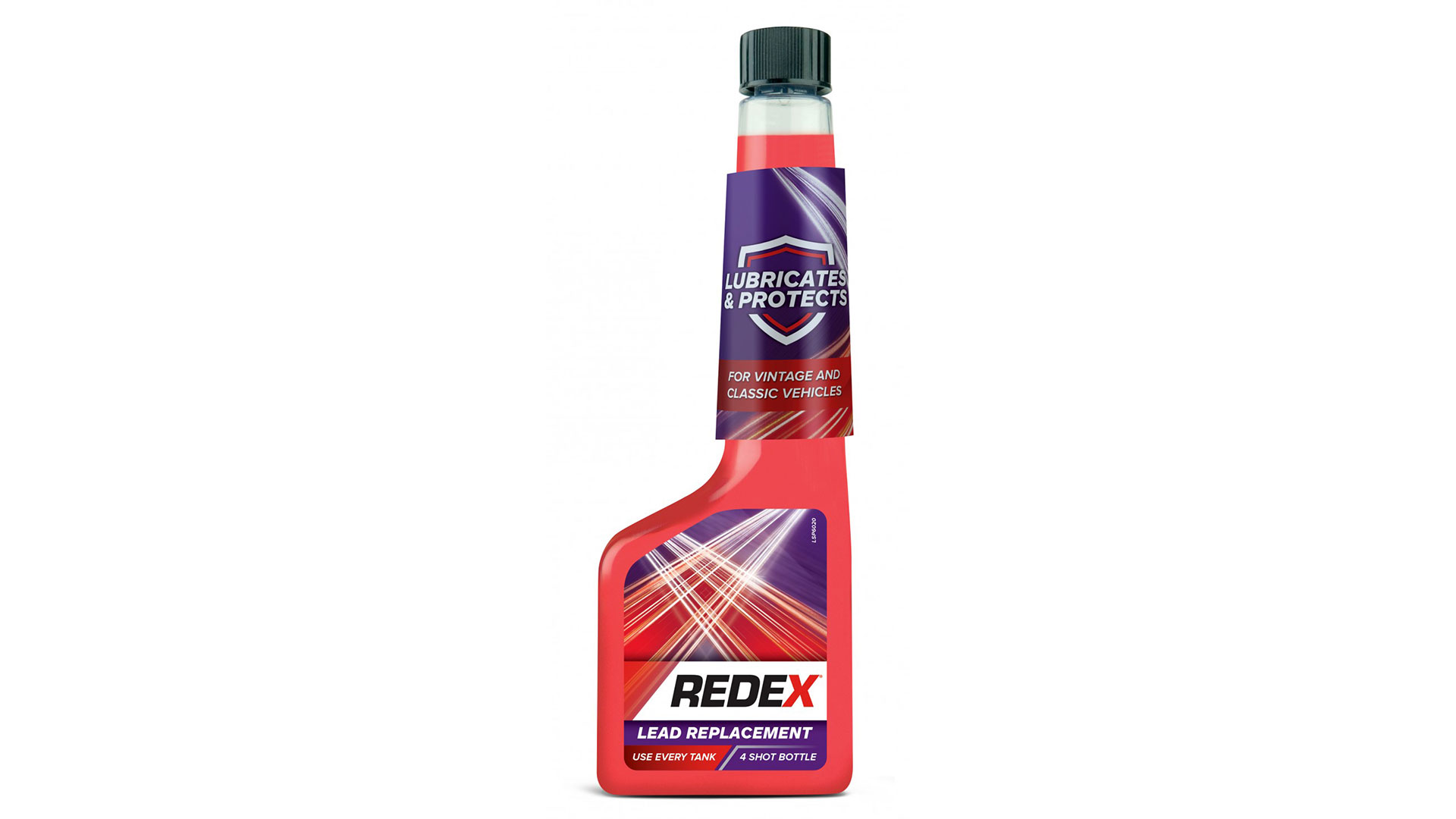 Check the latest price on Amazon
No list of performance enhancing additive products would be complete without an entry from Redex. The company is everywhere, from online to magazines and even supermarket shelves and for good reason. They are arguably the UK's biggest and best fuel additive brand having been around nearly 100 years and carrying a vast range of bespoke formulas, but no product is more impressive than their lead replacement solution.
Regular use is claimed to keep your classic on the road for years to come, simply by mixing with modern unleaded petrol. The solution will lubricate valve seals, protecting them from damage while also maintaining peak performance.
The product should be used regularly with unleaded petrol in classic vehicles engines, that are not designed to run on modern unleaded fuel. Simply added to your next tank of petrol.
Pros:
Least expensive product per litre
UK brand
Well trusted and experienced additive manufacturer
Lubricates and protects valve seals
Simple to use
Cons:
No claims for protection against detonation
May not be safe for vehicles fitted with a catalytic convertor
Red Line Lead Substitute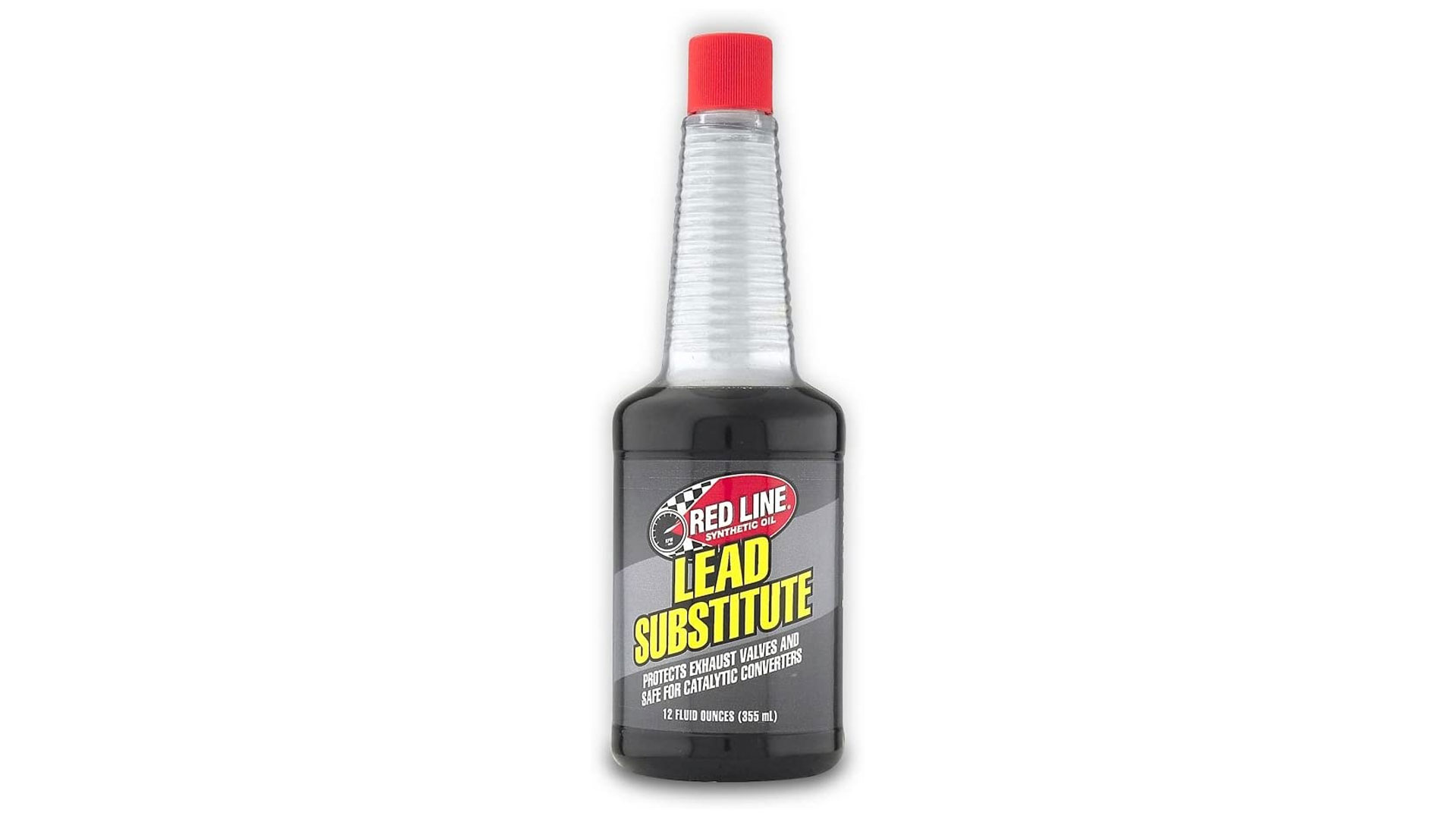 Check the latest price on Amazon
Offering a product with a more professional spin is US manufacturer, Red Line. Their products have been proven over the last four decades both on the road and the track, with promises that their formulas are all highly tested and proven to work effectively.
Specifically tailored for older vehicles that require leaded fuels (also common in the US), this solution promises not only to protect the valve seats but also to clear and clean carburettor and fuel injector deposits. The product will also protect against piston scuffing, damage that occurs as a result of early detonation, commonly experienced when using unleaded fuels in classic vehicles.
One bottle of Lead Substitute can treat up to 25 US gallons (circa 95 litres) of unleaded petrol. It is safe for use in all petrol vehicles, even those that are fitted with a catalytic converter.
Pros:
Well tested product
Protects and lubricated valve seats
Clears deposits from carburettors and fuel injectors
Protects engine from premature detonation
Safe for all petrol-powered classic vehicles
Cons:
Most expensive item listed
No fuel preservation claims
Wynn's Lead Substitute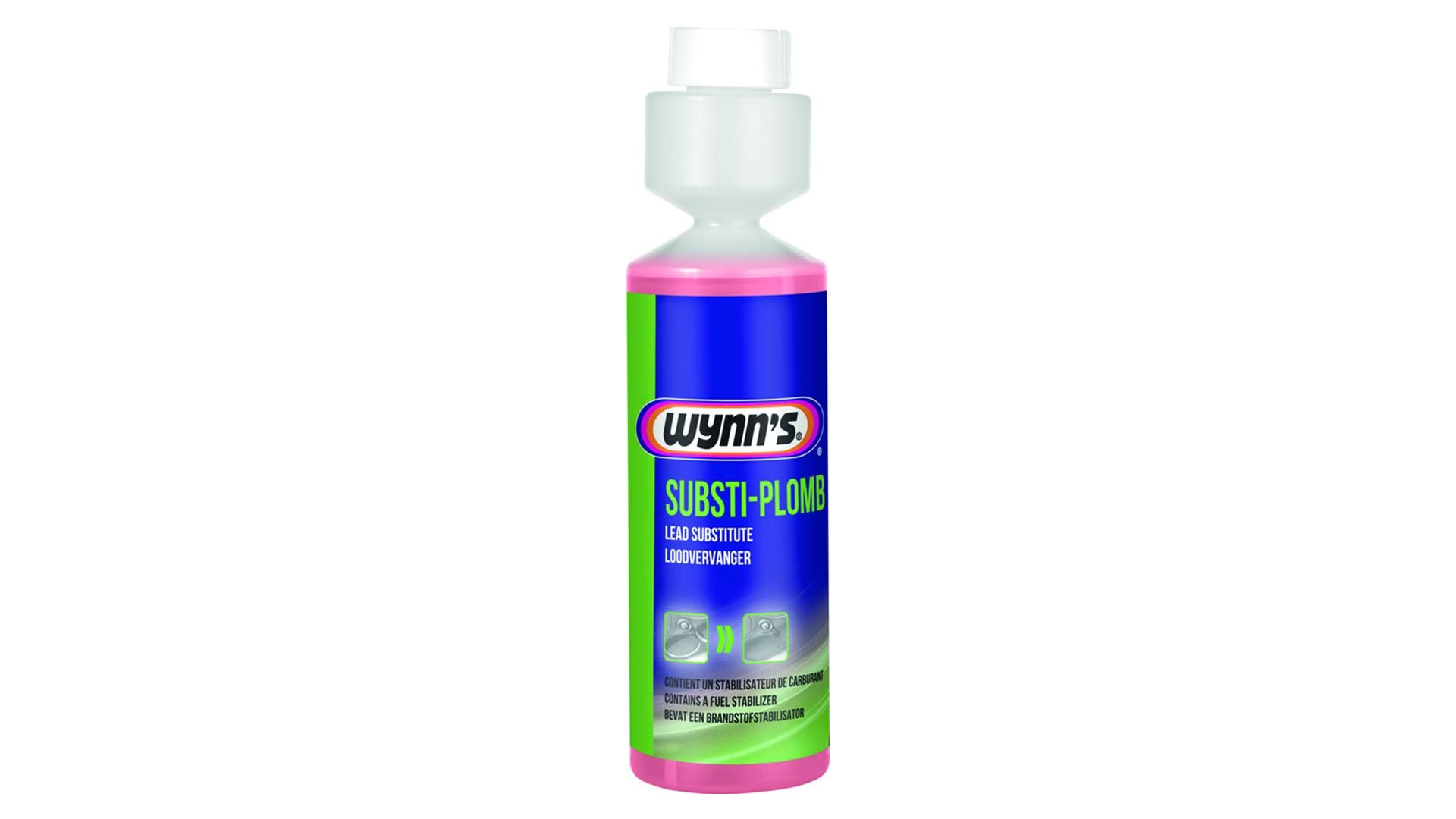 Check the latest price on Amazon
Lastly, we have another brand that is no rookie in the field of automotive chemical enhancement products. Wynn's rounds out our trio with a lead substitute additive of their own. Again, offering a different spin on the concept of a lead substitute when compared with rivals, due to its ability to preserve fuel left in the tank over long periods. This is commonplace for classic vehicles that are often garaged for much of their lives.
Like competitors, Wynn's lead substitute will lubricate and protect the valve seats from damage caused by running pure unleaded petrol, without causing any loss of performance or economy. The preservation benefits are very impressive, as this product protects petrol in the fuel tank from oxidisation that occurs when sat for long periods while also minimising any deposit formations in the fuel system.
The high 1:1000 dilution ratio means that one bottle will treat up to 250 litres of standard unleaded petrol. The product is safe for use in all classic petrol vehicles, including those fitted with catalytic converters.
Pros:
Ideal product for a classic car that does not see regular use
Lubricates and protects valve seats
Well trusted brand
Prevents fuel oxidisation and deposits in the fuel tank
One bottle can mix with up to 250 litres of unleaded petrol
Cons:
More expensive per bottle than Redex product
No injector/carburettor cleaning properties
In Conclusion
What about other solutions? Well, unleaded heads may make little to no difference and complicated timing alterations at best may lessen the issue and at worst could cause hotter running and damage to your engine regardless. Don't risk your pride and joy letting you down on that perfect day, with the sun shining and the open road ahead of you. Each of these products offers a unique twist on the concept but all will undoubtedly give peace of mind and allow your engine a few more years of life.
The thrill of driving is being stifled more and more in recent times, leading many of us to resort to classic motors as a way of escaping the modern isolation from driving enjoyment. Keep these pieces of history on the road and driving as they were intended, with a little help from some modern additives to make every drive a little extra enjoyable.
If you liked the article, please share, leave a comment below and check out our other exciting articles.
Categorised in: Additive Buying Guides
Czok Newsletter