The Best Head Gasket Sealer For Diesel & Petrol Engines
We're an affiliate
We hope you love the products we recommend! Just so you know, we may collect a share of sales or other compensation from the links on this page. Thank you if you use our links, we really appreciate it!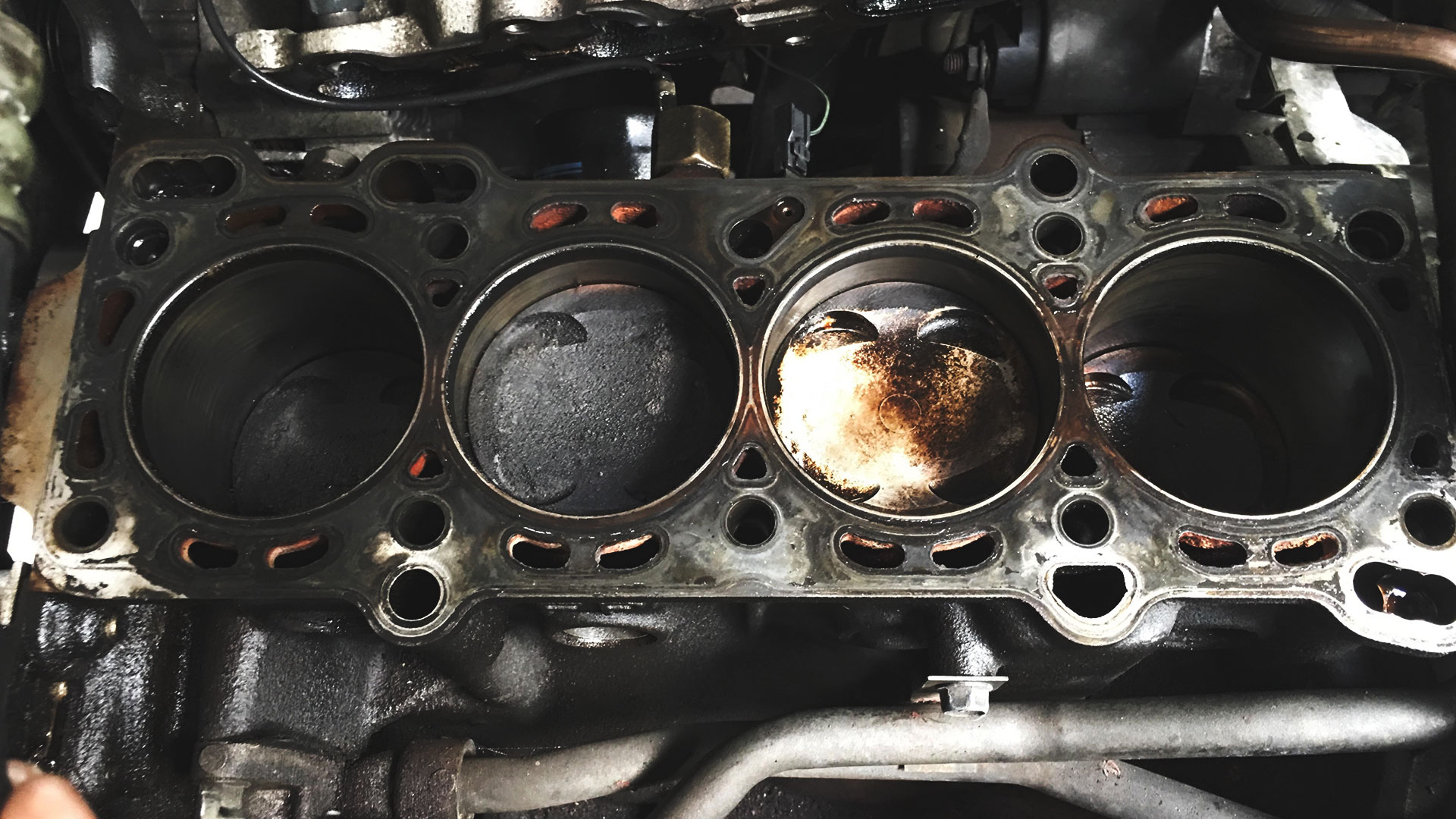 The worst nightmare for any car owner is undoubtedly a blown head gasket. Instantly rendering your pride and joy into a useless and expensive hunk of metal. The inability to drive anywhere can be frustrating, but the resultant bill is really the thought that worries you the most. Garage labour fees, possible head skimming work and a long list of parts can soon add up to a hefty bill in the thousands.
Head gasket replacements are never cheap and are rarely a job that can be completed quickly, meaning you may well be taking the bus all week. Head gasket issues are not always obvious either, symptoms of white smoke and coolant disappearing can be obvious signs but could also be caused by other issues. Narrowing your problems down to head gasket woes in itself is an expensive process with at least an hour or so of labour and the hassle of visiting a mechanic to diagnose the true root cause.
How Head Gasket Sealer Works & How it Will Benefit Your Vehicle
Head gasket sealers offer a permanent solution to the less major leaks from vehicle engine head gaskets. After pouring into the cooling system, the formula will begin to heat and activate. Once up to temperature the sealer will follow the coolant around the cooling system and into the engine, as it passes through it will seal leaks throughout the system, focussing primarily on those in the head gasket but also other cracks within the engine. Once the leak is plugged, the sealant will harden and prevent coolant and oil mixing further, which causes the rough running and white exhaust smoke.
Sealing the head gasket leaks will restore lost performance to your vehicle, while also eliminating rough idle and misfires commonly caused by head gasket leakage. Plugging these holes will prevent further mixing of oil and coolant which degrades both liquids, helping minimise the risk of future problems arising as a result of the initial head gasket failure. All this and for less than the cost of a diagnosis by a professional mechanic. Check out the products below for the ideal solution to your head gasket woes.
Head Gasket Sealer Comparison Table
Prices last updated on 28-11-2023
The Best Head Gasket Sealers on the Market
Steel Seal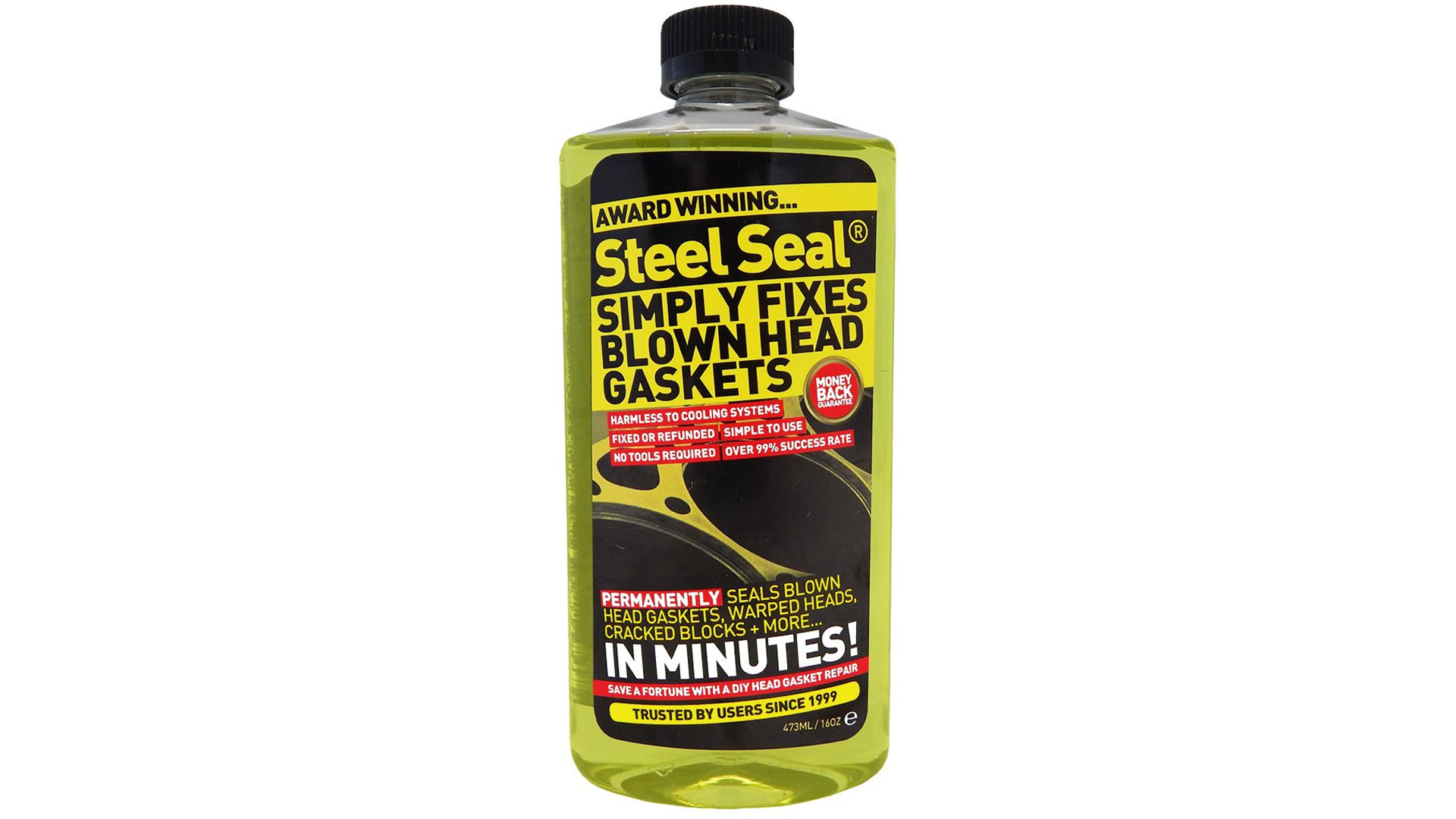 Check the latest price on Amazon
Steel seal promises to do exactly as stated on the bottle, sealing head gasket leaks within minutes for a long-lasting solution. The award-winning formula is promised to harden like steel, enabling the fixing of leaks primarily in the head gasket but also claims to have the ability to seal cracked engine blocks and cylinder liners.
The additive has been specifically designed not to cause blockages in the cooling system, due to the lack of fibrous materials which can often be found in rival products. Instead the solution relies on the thermo reaction of the coolant heating up to seal leaks. The product has received multiple rewards for its effectiveness alongside thousands of glowing customer reviews.
Steel seal can be used with any petrol or diesel vehicles that utilise a water-based cooling system, with one bottle being suitable for engines up to 2.5 litres in capacity. The product also comes with a no quibble money back guarantee, showing the brands confidence in the ability of their product.
Pros:
Money back guarantee
Award winning formula
Hardens like steel to prevent future leaks
Treats damage to engine block and head
Will not cause cooling system blockages
Cons:
Most expensive of the solutions listed
Larger engined vehicles may require multiple bottles
Kalimex K-Seal Ultimate Head Gasket Repair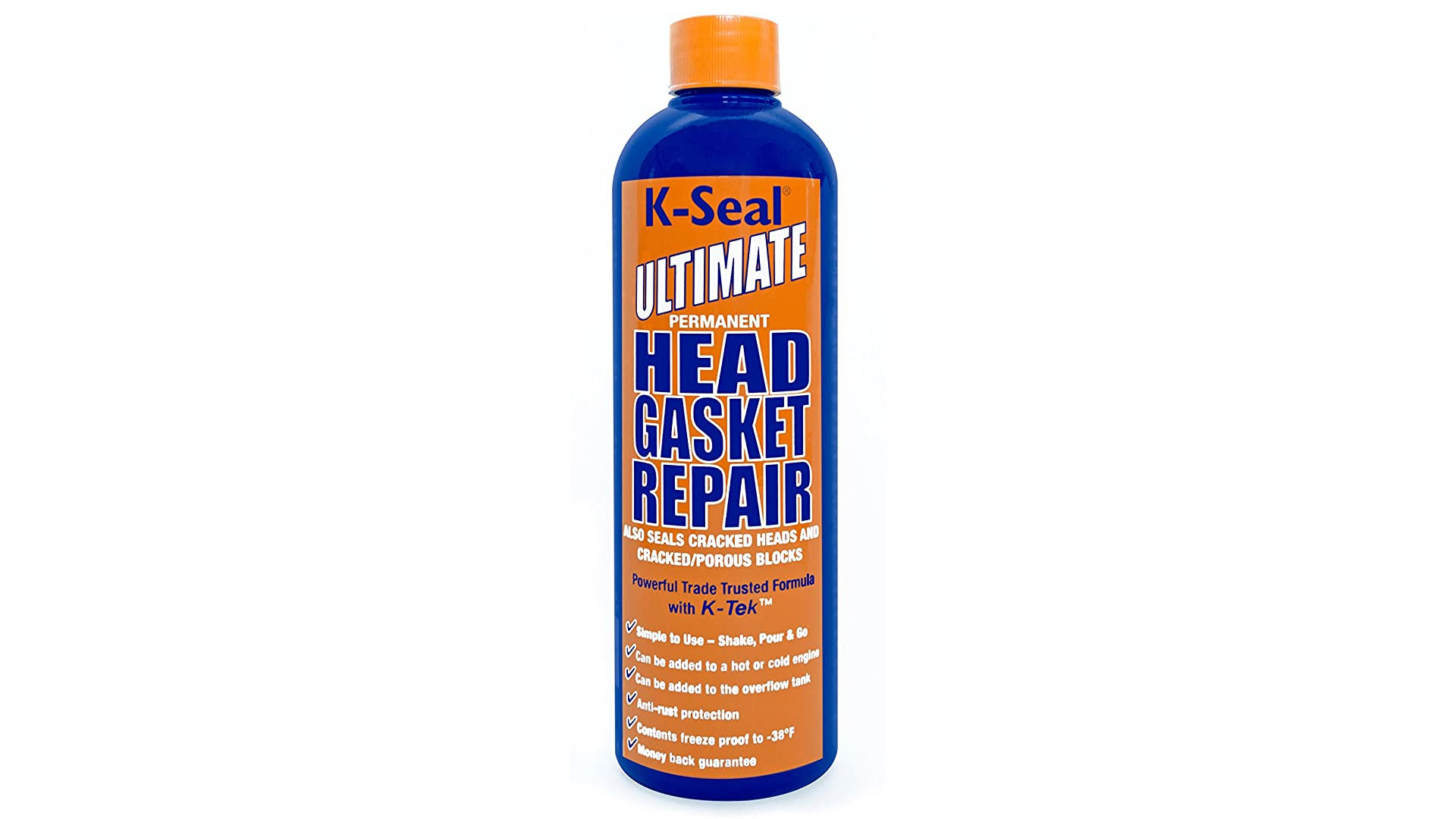 Check the latest price on Amazon
UK-based Kaltimex is another brand that specialises in motor repair products, established for nearly 30 years. They claim that their head gasket repair products could potentially save you thousands on mechanic fees to replace leaky gaskets.
As the formula is heated it will seal up small cracks throughout your cooling system, meaning head gasket leaks, cracked blocks and cylinder liners. The micro-fibres will naturally progress to the coolant leak or failure points. After curing, the product will harden to make for a long-lasting repair.
K-Seal is promised to work with both petrol and diesel vehicles with water-based cooling systems, being safe for use with any anti-freeze products. Kaltimex also promises that the product will not cause blockages or restricted flow through narrow cooling system passages, to enable efficient cooling for years to come.
Pros:
UK-based company
Could save you thousands on head gasket repairs
Seals leaks throughout the cooling system
Long lasting solution
Suitable for nearly all vehicles
Cons:
More expensive than Rislone product
Less well-known brand
Rislone Head Gasket Fix
Check the latest price on Amazon
Rounding out our trio of products is US manufacturer Rislone. Their company boasts nearly 100 years of experience, creating chemical automotive enhancement products. After that long they must be doing something right. The product featured here is their permanent head gasket leak fix formula, that promises effective results with minimal effort.
Rislone's formula works by heating and hardening in the leaks currently existing in the cars head gasket, promising to be even stronger than the original head gasket material. The product also claims to fix small cracks in the engine block and cylinder liners, without damage or any blockages caused within the cooling system.
One bottle of Rislone's head gasket fix is suitable for cooling systems with between 5.6 and 15 litres of coolant, in other words, the majority of cars currently on UK roads. The product is suitable for all petrol and diesel vehicles that utilise a water-based cooling system.
Pros:
Least expensive product here
Well experienced company
Seals leaks in head gaskets and engine internals
Cures harder than original gasket material
Suitable for nearly all UK vehicles
Cons:
No awards or external testing proof
In Conclusion
The stress caused by losing your vehicle for multiple days or even weeks is bad enough, forgetting that inevitable bill that will follow. For major leaks in the head gasket and complete failure it may unfortunately require gasket replacement. For the more common smaller leaks often seen, particularly in older vehicles, a head gasket sealer could be the perfect solution.
Save yourself big on garage fees or just rule out the possibility of a leaky head gasket, so you can find the real cause of your vehicles running issues. Effective products for a low outlay, but a purchase that could turn a potentially terrible situation around.
If you liked the article, please share, leave a comment below and check out our other exciting articles.
Categorised in: Additive Buying Guides
Czok Newsletter