The Best Ford Transit Injector Removal Tool
on 8 April 2021
/ 1 Comment
Updated on: 8th April 2021
We're an affiliate
We hope you love the products we recommend! Just so you know, we may collect a share of sales or other compensation from the links on this page. Thank you if you use our links, we really appreciate it!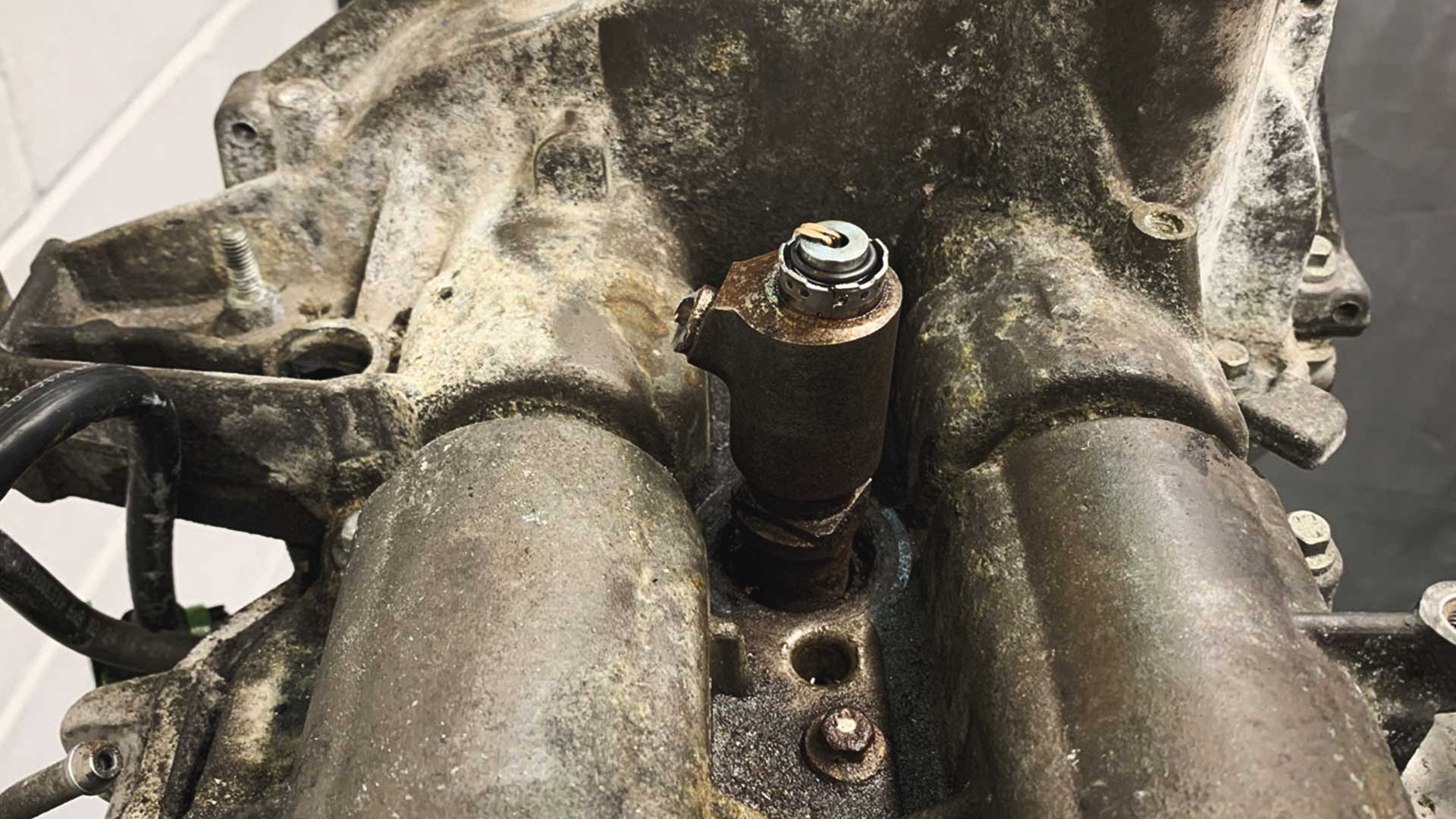 Modern diesel engines are making life easier with every new iteration. Drivers of vans such as the venerable Ford Transit welcome the advances in efficiency, refinement and fuel economy. Just like petrol vehicles and hybrids however, newer diesel engines are becoming increasingly complicated. Cramped engine bays, complex crash structures and growing onboard electronics systems are creating new challenges, that lead to innovative ways of packaging an engine. This works well in concept but can often cause difficulties down the line, particularly in the case of the EcoBlue Ford diesel engine.
Transits prior to 2016 had injectors that were simple to remove and replace, in the latest models however, this may not be the case. The diesel injectors that are seated deep inside the head and can suffer from water ingress, along with being under constant pressure and exposed to high heats. This causes the parts to seize, making removal all but impossible and preventing servicing and removal of surrounding parts like the cylinder head.
In such a situation, regular tools will soon fail anyone attempting to change these parts, here we turn to specialist kits. These allow injector removal without the need for large amounts of the engine to be dismantled, giving the opportunity to replace injectors or access other engine components.
Things to Consider Before Purchasing
Vehicle Compatibility
As mentioned above, these tools are designed specifically for Ford Transits using the EcoBlue diesel engine, due to its deep-seated injectors. It is important to check that the van in question is equipped with this engine, as otherwise these tools are unlikely to fit or provide any use.
Ford, thankfully, made it relatively simple to decipher and Ford Transits and Transit Customs from 2016 onwards were only offered with the 2.0l EcoBlue engine (in diesel variants). The Transit Connect also picked up a smaller 1.5l EcoBlue unit from 2018, that these tools will also be useful for.
Tool Warranty
High quality tools and their respected brands will often offer a substantial warranty. This is a sign of high-quality construction and the manufacturers confidence that the equipment is built to last many uses.
Warranties are especially useful for those working in the trade, where failing tools of poor quality will stop work, leaving vehicles stranded, taking up room and costing dearly. Amateurs completing replacement on the driveway can often risk the cheaper tools, with a lesser warranty and possibly worse quality, if only needing to do the job once or twice.
The Best Ford Transit, Transit Custom & Transit Connect EcoBlue (2016-Present) Injector Removal Tools on the Market
Laser Tools 7912 Injector Extraction Kit
Check the latest price on Amazon
Not for the first time on Czok we start with an offering from UK-based Laser Tools. A brand that specialises in tools for automotive uses, with a very extensive range of products. The company prides itself on exceeding set quality standards and the resulting dependable tools for the last forty years. You're unlikely to find a toolbox or workshop without something from the Laser Tools brand.
Designed specifically for use on the latest Ford EcoBlue engines, this extractor promises accurate and safe removal of the injectors from the engine, without the need for cylinder head removal. Even seized injectors should cause no trouble with this tool, saving huge amounts of time and removing risk of damage to surrounding components.
As with most Laser Tools offerings, this kit comes with a 12-month warranty. The manufacturer recommends using grease on the threads with every use to ensure longevity.
Tool reference: 7912
Requires cylinder head removal? No
Warranty: 1 Year
Pros:
Highly regarded UK tool brand
Designed specifically for injector removal on Ford EcoBlue diesel engines
No need to remove the cylinder head
Comes with a 12-month warranty
Cons:
Most expensive tool featured
Welzh Werkzeug 3673-WW Injector Puller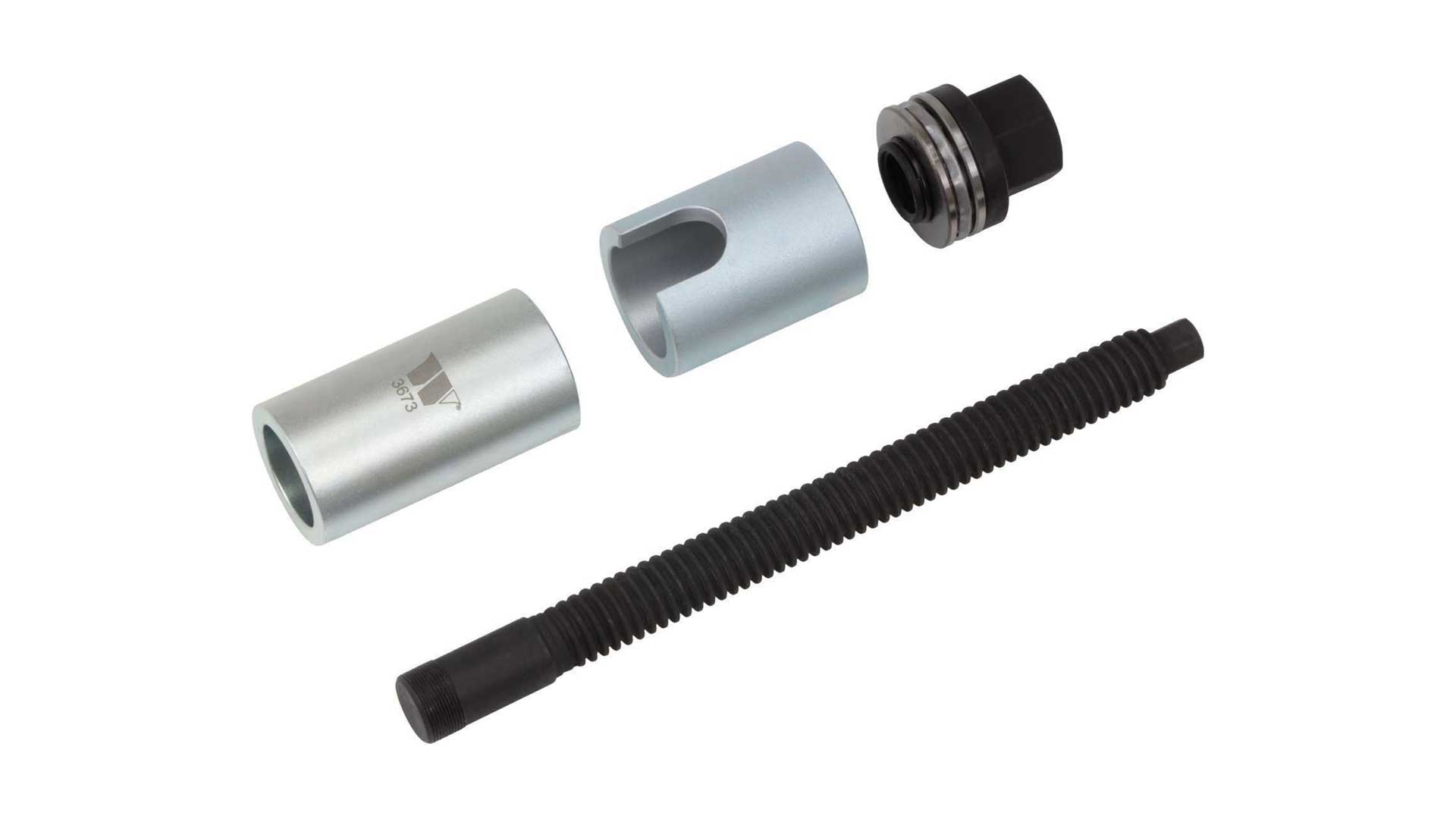 Check the latest price on eBay
A relative newcomer to the tool market, having only been founded in 2011. Welzh Werkzeug has, nevertheless, already started to carve a significant market share in the UK market. Their growing range of automotive specific tools is gaining traction thanks to high quality standards and detailed specialist equipment for one-off uses, put into practise here with their EcoBlue diesel injector puller.
Like the Laser offering, this kit is designed specifically for removal of tightly seized injectors from Ford EcoBlue diesel engines. The cylinder head can stay in place, while users will save huge amounts of time, removing stuck injectors with ease. A specialist tool such as this will allow for safe removal, eradicating the chances of damage to surrounding components.
Like rival offerings, this tool comes with a full year's warranty.
Tool reference: 3673-WW
Requires cylinder head removal? No
Warranty: 1 Year
Pros:
Less expensive than Laser Tools offering
Allows for quick removal of seized injectors
Accurate tool that removes the chance of damaging surrounding components
Covered for a year against faulty tool components
Cons:
Brand without a strong reputation in the UK
In Conclusion
Removing seized diesel fuel injectors doesn't need to be a difficult process, taking hours and breaking many surrounding components. Specialist tools were created for a reason, allowing much simpler removal and lessening the chance of any further damage taking place.
Using the correct equipment for the job not only makes the process much easier and simpler but should also see the vehicle back on the road in record time. This saves on time, costs and stress, allowing van owners to return to stress free motoring and get their business operating at full capacity once more.
If you liked the article, please share, leave a comment below and check out our other exciting articles.
Categorised in: Vehicle Specific Tools
Czok Newsletter