The Best Ford Focus Dog Guard
We're an affiliate
We hope you love the products we recommend! Just so you know, we may collect a share of sales or other compensation from the links on this page. Thank you if you use our links, we really appreciate it!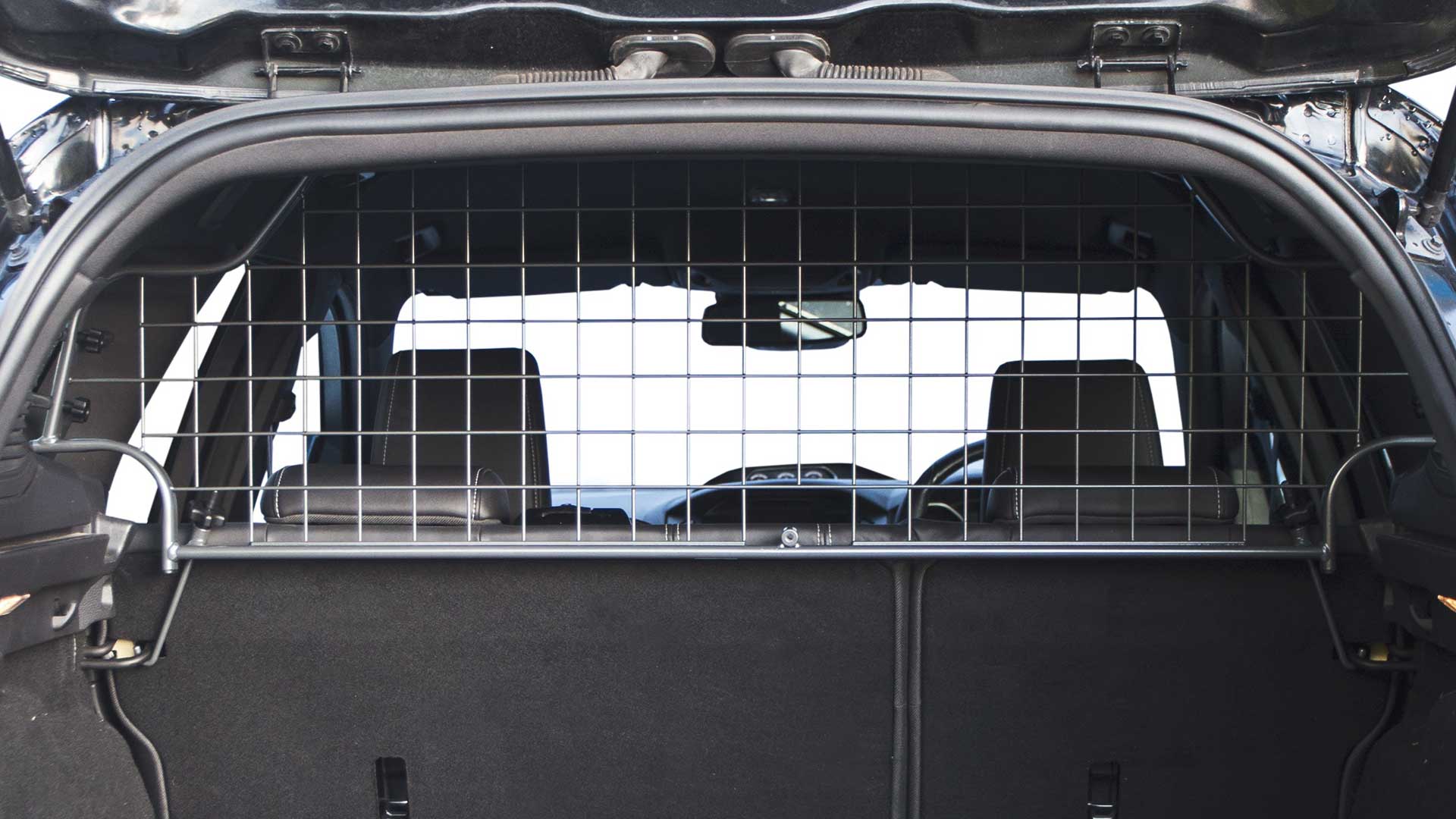 Being able to ferry your four-legged friend in the car opens a whole new world of activities. Walks in distant parks or forests, family getaways and holidays overseas are all a real possibility. Transporting dogs safely in the car, however, is always the number one priority. Hence, simply sitting them on a passengers lap or in a footwell is not advised, this could cause serious harm to the dog and occupants in the case of an accident.
Instead utilising a dog guard and placing your fluffy friend in the boot will provide a safe and cosy environment for your precious pets. Dog guards are designed to provide a safe environment, also preventing the dog from entering the cabin while on the move.
Simple, inexpensive and easy to install. Dog guards have been around for years, with many companies now offering products to suit specific vehicles such as the Ford Focus. This means no cutting or modifying of the interior necessary, simply install and load up for the next trip.
Things to Consider Before Purchasing
Vehicle compatibility
As mentioned, many dog guards will now fit into specific vehicles perfectly. This does mean however, that picking carefully is paramount to ensuring the product will fit correctly. A loosely fitting dog guard will rattle while moving, which is annoying and could even fall out or break in use. Worse, a dog guard that is too large or the incorrect shape may not fit at all.
On the budget end of the market are products geared towards a universal approach. These items feature large amounts of adjustability, so that they can be altered to fit a wide variety of vehicles but without the same quality fit and finish of the vehicle-specific separators.
Materials
The materials used in the guards construction are a great indicator of the products quality and it's likely longevity. Stronger, corrosion resistant metals are a great start, usually being painted to increase protection against corrosion and to give a better aesthetic within the vehicle.
Strong materials will also prove more effective such an accident occur, there would be nothing worse than a dangerous dog guard which causes increased harm to animals or occupants in a collision.
The Best Ford Focus Dog Guards on the Market
Travall Dog Guard For Ford Focus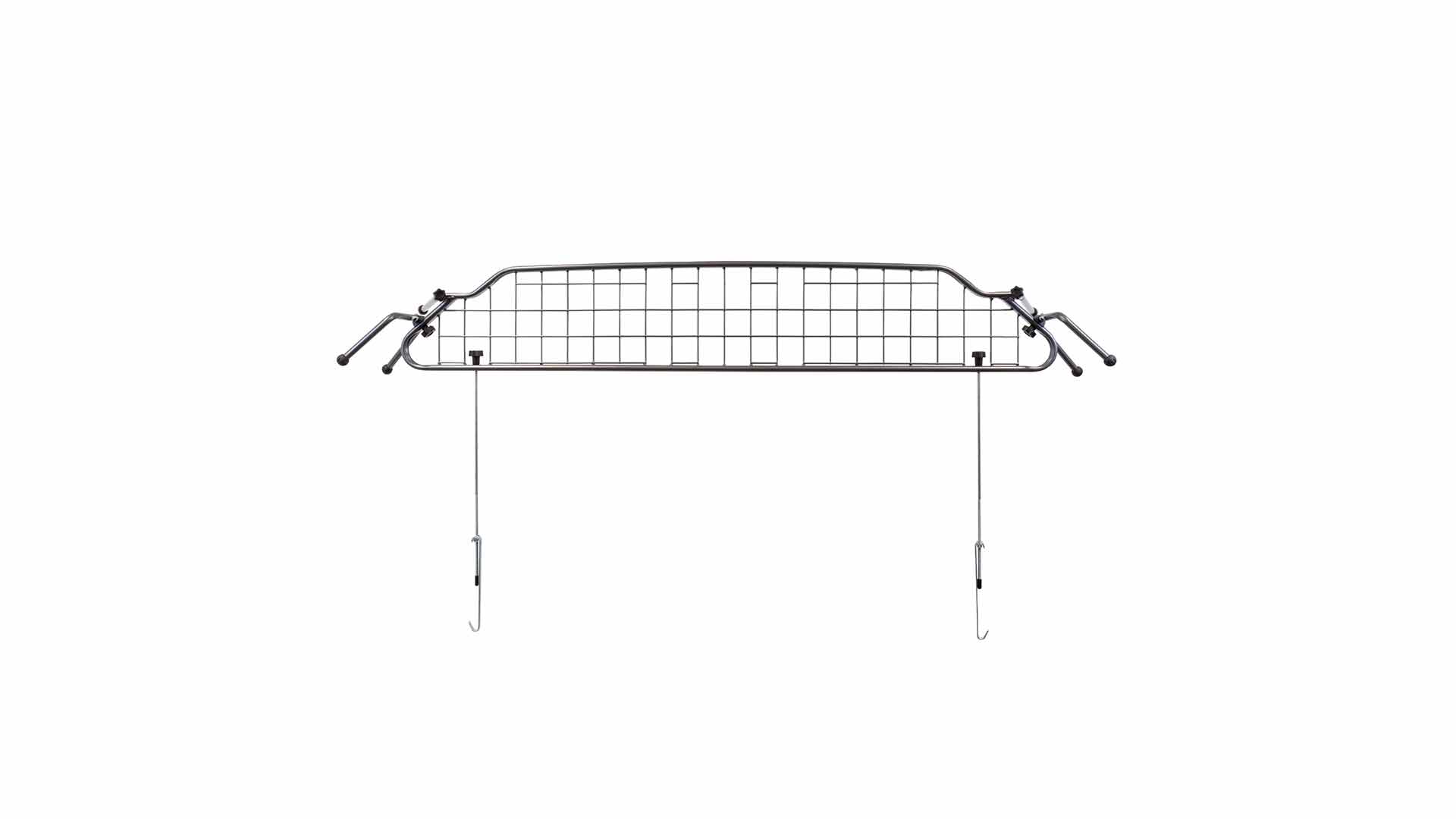 Materials: Grey coated (non-toxic) steel
Check out the latest price:
Ford Focus Hatchback 2010-2018: Amazon
Ford Focus Hatchback 2018-Present: Amazon
Ford Focus Estate 2010-2018: Amazon
Ford Focus Estate 2018-Present: Amazon
Travall are all about vehicle accessories. Since they opened shop in 2007, the company has kept a constant focus on providing high quality interior and exterior extras, at a reasonable price. Fast forward to today and Travall are one of the most established names in the dog guards and dividers sector. Continued growth has seen Travall open distribution centres in Europe and the US, thanks to their link with parent company ASG.
This dog guard is designed specifically for the Ford Focus, meaning it will fit quickly and accurately without the need to remove complicated parts or make any modifications to the vehicles interior. The tailored fit makes this dog guard look right at home, not awkward or out of place in the otherwise well-designed interior.
Non-toxic coating is used for the metalwork, while high strength steel will provide ample protection and reliable separation for your furry friends. Install instructions and fittings are supplied in the kit.
Pros:
Made to fit the Ford Focus
Simple installation
Design doesn't look out of place, even in a luxury interior
Metalwork coated in non-toxic paint
Cons:
Lacks crash testing certification
Ergotech Dog Guard For Ford Focus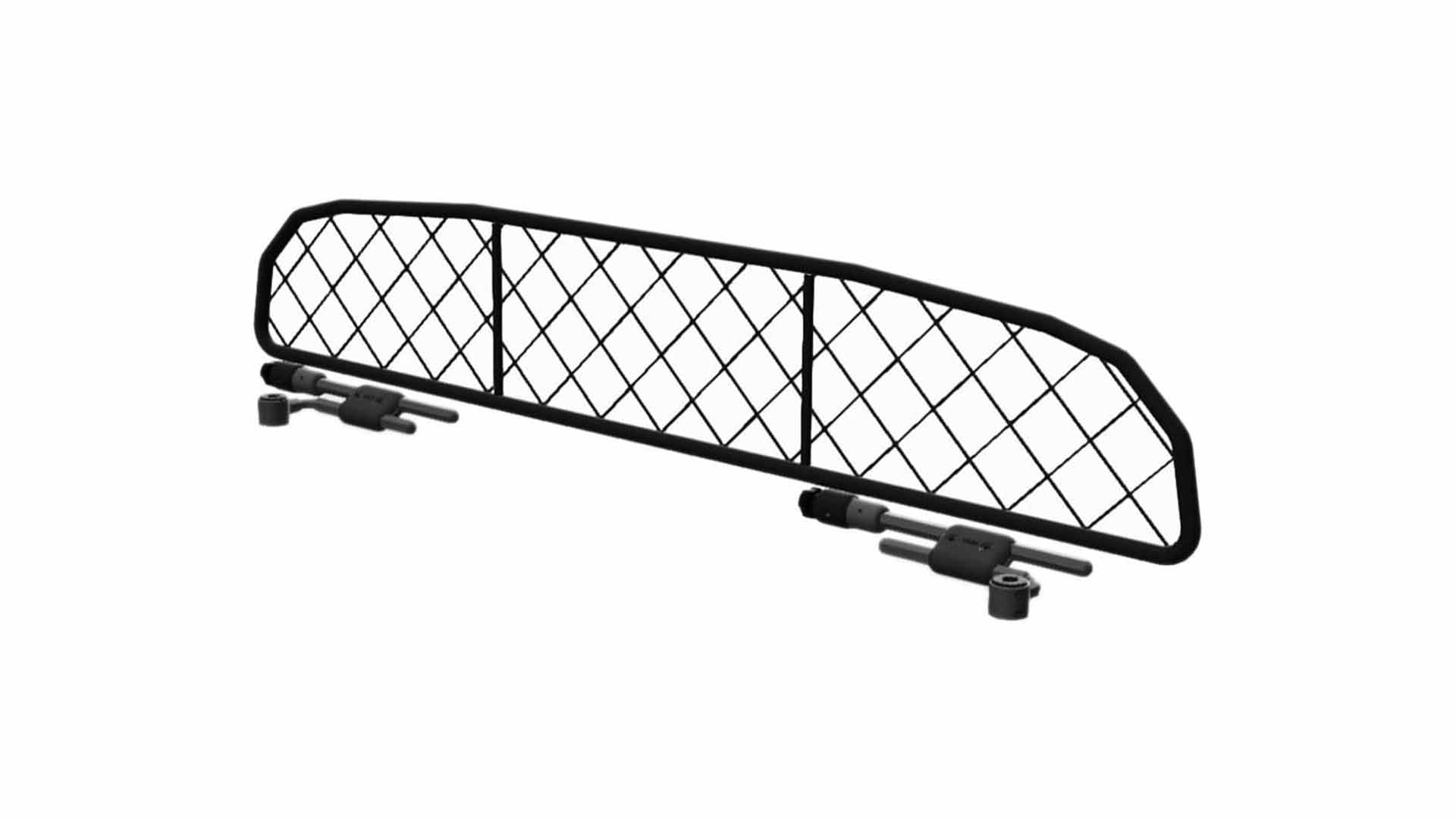 Materials: Coated steel frame, high-tensile nylon webbing
Check out the latest price:
Ford Focus Hatchback 2005-2011: Amazon
Ford Focus Hatchback 2011-2018: Amazon
Ford Focus Hatchback 2018-Present: eBay
Ford Focus Estate 2005-2011: Amazon
Ford Focus Estate 2014-2018: Amazon
Ford Focus Estate 2018-Present: eBay
Around since 1993, Italian brand Ergotech are no strangers to the car accessories market. During their near 30-year run they have supplied vehicle accessories to the aftermarket, private consumers and OEM manufacturers such as Fiat. High quality products are what Ergotech prides themselves on, specialising in cargo management products for cars and trucks.
Like Travall's offering, this divider is designed specifically to fit the Ford Focus, promising easy, simple installation with no damage or disruption to surrounding trim parts. Perfect fitment means no unwanted squeaks or annoying rattles. The coated metal framework meanwhile blends seamlessly into the car's interior, not looking out of place or "cheap".
Ergotech's dog guards have the unique selling point of being the only products in the space that have passed DIN Norm 75-410 crash tests, ensuring a safe and secure place for any dog.
Pros:
Designed to specifically fit the Ford Focus
Simple and fast to install
Specialists in vehicle accessories, history with OEM manufacturers
Only dog guard to pass strict DIN Norm 75-410 crash tests
Cons:
Paint coating is not guaranteed to be non-toxic to pets
In Conclusion
Taking your furry friend on new adventures in a safe, comfortable boot space has never been easier. Modern dog guards are not only practical but also take up minimal space, are easy to install and don't look out of place, even in a luxury car interior.
Buying one of these dog guards prevents four-legged pets from freely roaming the cabin, offering a huge increase in safety for both dogs and passengers. Anyone who transports their pets in the car really ought to consider one of these simply excellent products.
If you liked the article, please share, leave a comment below and check out our other exciting articles.
Categorised in: Dog Guard Buying Guides
Czok Newsletter