The Best Engine Oil Stop Leak For Diesel & Petrol Engines
We're an affiliate
We hope you love the products we recommend! Just so you know, we may collect a share of sales or other compensation from the links on this page. Thank you if you use our links, we really appreciate it!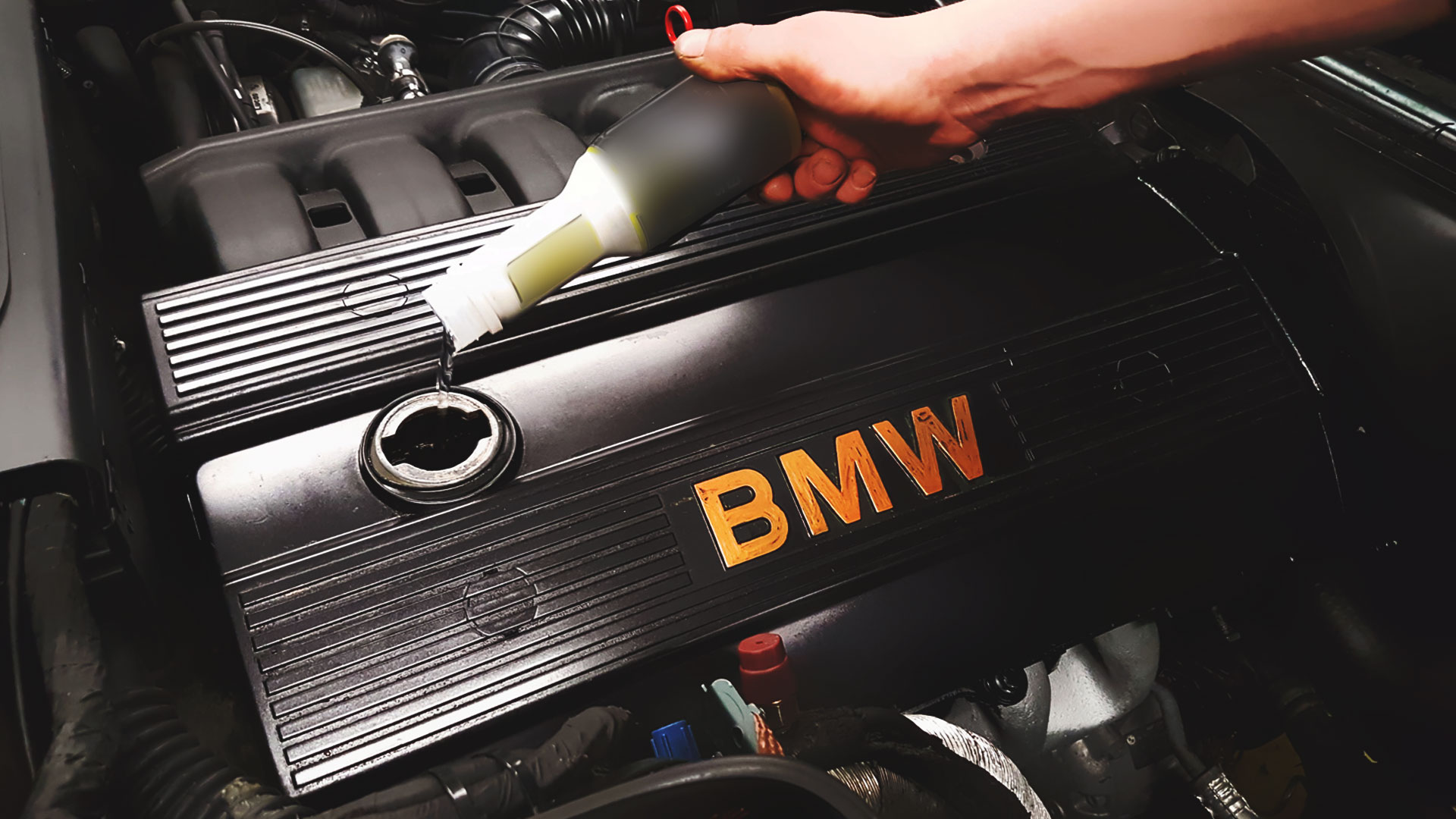 Engine oil leaks are one of the most common issues that blight motorists worldwide. Whether it's a journey ending disaster or a minor inconvenience, that only causes you a headache come MOT time, it's never advisable to leave your car leaking oil. From a stained driveway to possible internal engine damage, getting that leak stopped should always be number one priority.
Heat cycles caused by cars being driven and parked will slowly deteriorate engine parts such as hoses, seals and gaskets. The seals and gaskets specifically within the engine are subject to extreme conditions that will cause shrinkage and cracking that is highly likely, over time, to cause small gaps between engine parts. These gaps can begin to let oil seep through, inevitably they will grow larger over time leading to larger and more serious oil leaks.
How and When to Use Engine Oil Stop Leak
Stop leak additives are mixed with the engine oil to help prevent and cure oil leaks. It's vital to ensure the correct ratio is used in application as too little or too much could compromise the performance of the engine oil, that is the life blood of your vehicle's engine.
Niggling oil leaks can arise at any time, but are particularly unhelpful when you have an MOT test coming up. Even the smallest of oil leaks can now cause an MOT failure. MOT test criteria changed in 2018 to include leaks of chemicals that pose an environmental risk (including engine oil), see the details here under section 3. This could result in your vehicle being off the road and costing you dearly in garage labour fees. Instead, try one of the products below to cure engine oil leak worries.
The Best Engine Oil Stop Leak Products on the Market
Liqui Moly Pro-Line Oil Leak Stop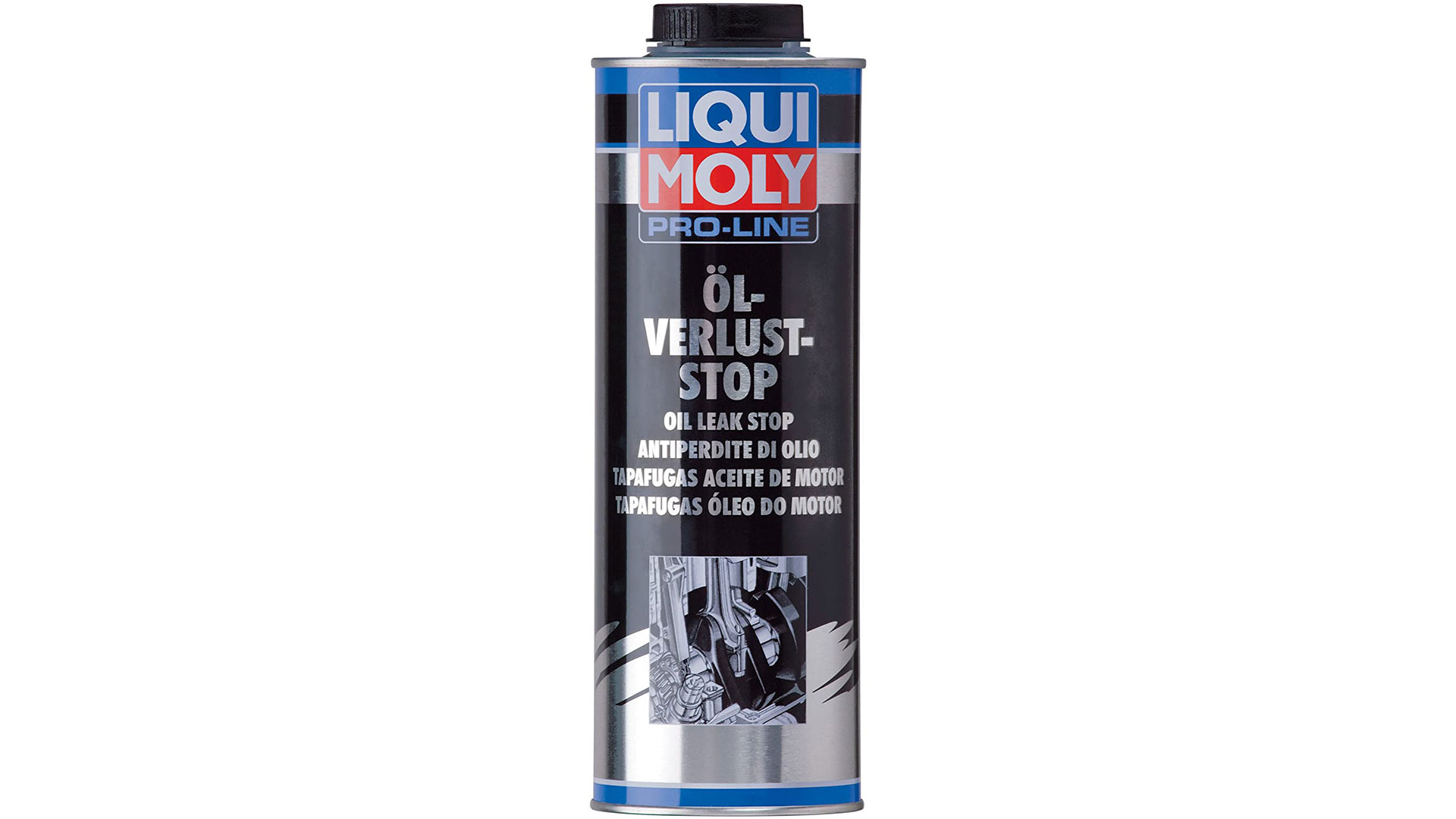 Check the latest price on Amazon
Additives to prevent and cure oil leaks don't come much more highly developed than Liqui Moly's engine oil leak stop formula from their professional line of additives. The large capacity of this offering allows it to be mixed with up to 15 litres of engine oil, enough for nearly any modern vehicle and multiple vehicles with smaller engines.
Leaks will be resolved after roughly 500 miles of driving. Rubber seals and gaskets will be regenerated, resulting in less oil being passed by engine internal parts, minimising engine oil usage and, as a result, leading to less blue smoke being emitted from your cars exhaust.
The product is suitable for all petrol- and diesel-powered vehicles, including those fitted with diesel particulate filters. The formula of this additive is designed for use with all commercial oils, without affecting viscosity or performance of the engine oil.
Pros:
Prevents oil loss
Reduces blue smoke from the exhaust
Restores rubber engine parts
Prevents oil leaks
Highly rated and thoroughly tested
Cons:
More expensive than rivals
Wynns Engine Oil Stop Leak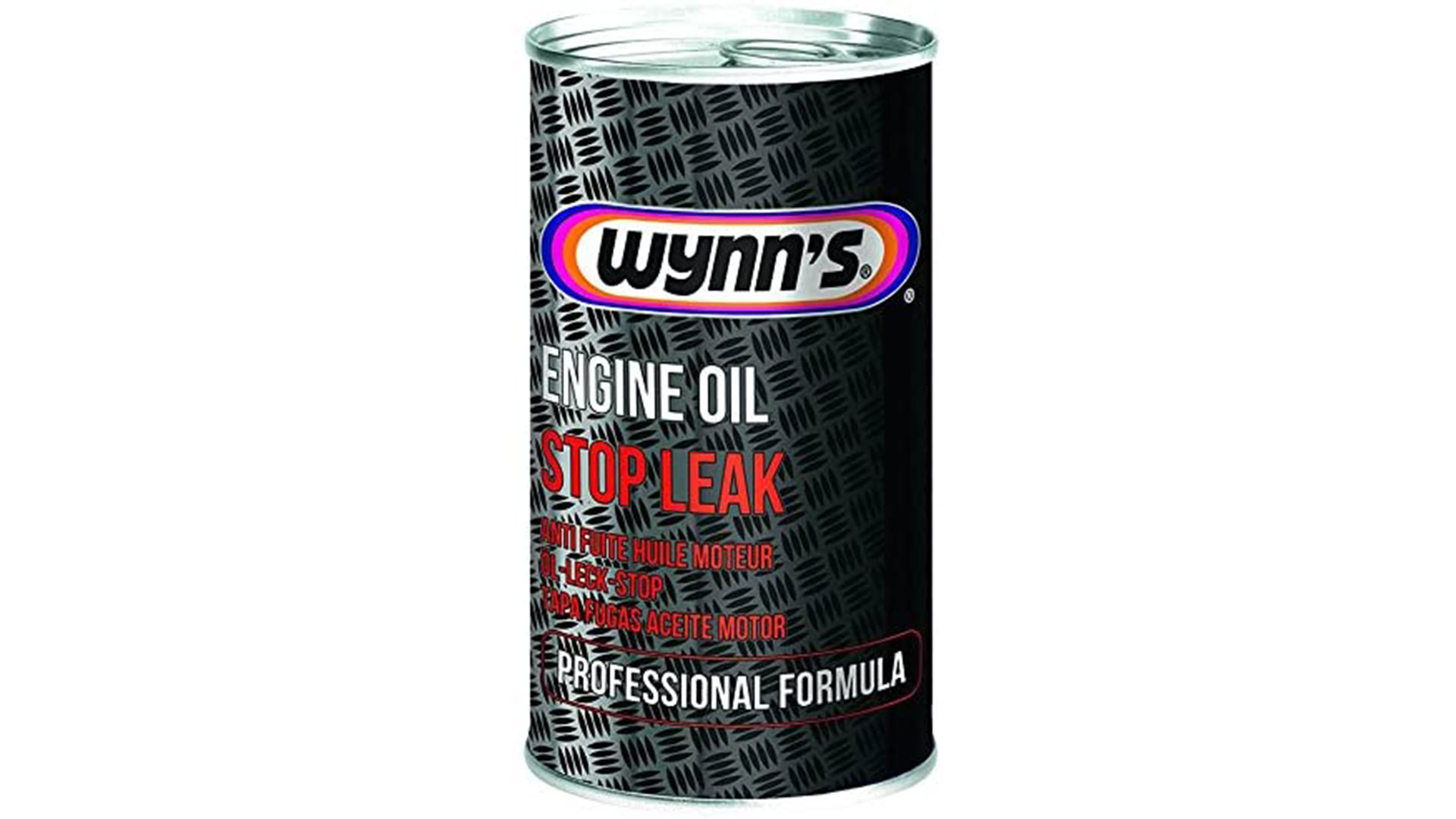 Check the latest price on Amazon
Next up is Wynns offering to prevent and cure pesky oil leaks from your car's engine. This is another "professional level" offering that promises to be suitable for professional mechanics and DIY users at home. This 325ml can will mix with up to 6 litres of engine oil, or enough for the majority of vehicles currently on UK roads.
Within 200 miles of application, the formula will be fully activated. Rubber seals and gaskets will be revitalized, helping prevent oil leaks and minimising oil usage within the engine, most often caused by deteriorating internal seals and gaskets. All this without any need for dismantling or hardware changes.
Suitable for all petrol and diesel vehicles as well as those fitted with turbochargers and diesel particulate filters. The formula is specially designed to work with all grades and types of engine oil used in modern cars, without having any negative affect on viscosity or quality. Oil change intervals are also unaffected. Simply mix with engine oil, add the combination at the next oil change and drive the vehicle as you normally would.
Pros:
Rejuvenates rubber seals and gaskets
Reduces engine oil consumption
Activated within 200 miles of driving
Suitable for all vehicles and engine oils
Cons:
May need multiple cans for larger engined vehicles (that require more than 6l of engine oil)
STP Engine Stop Leak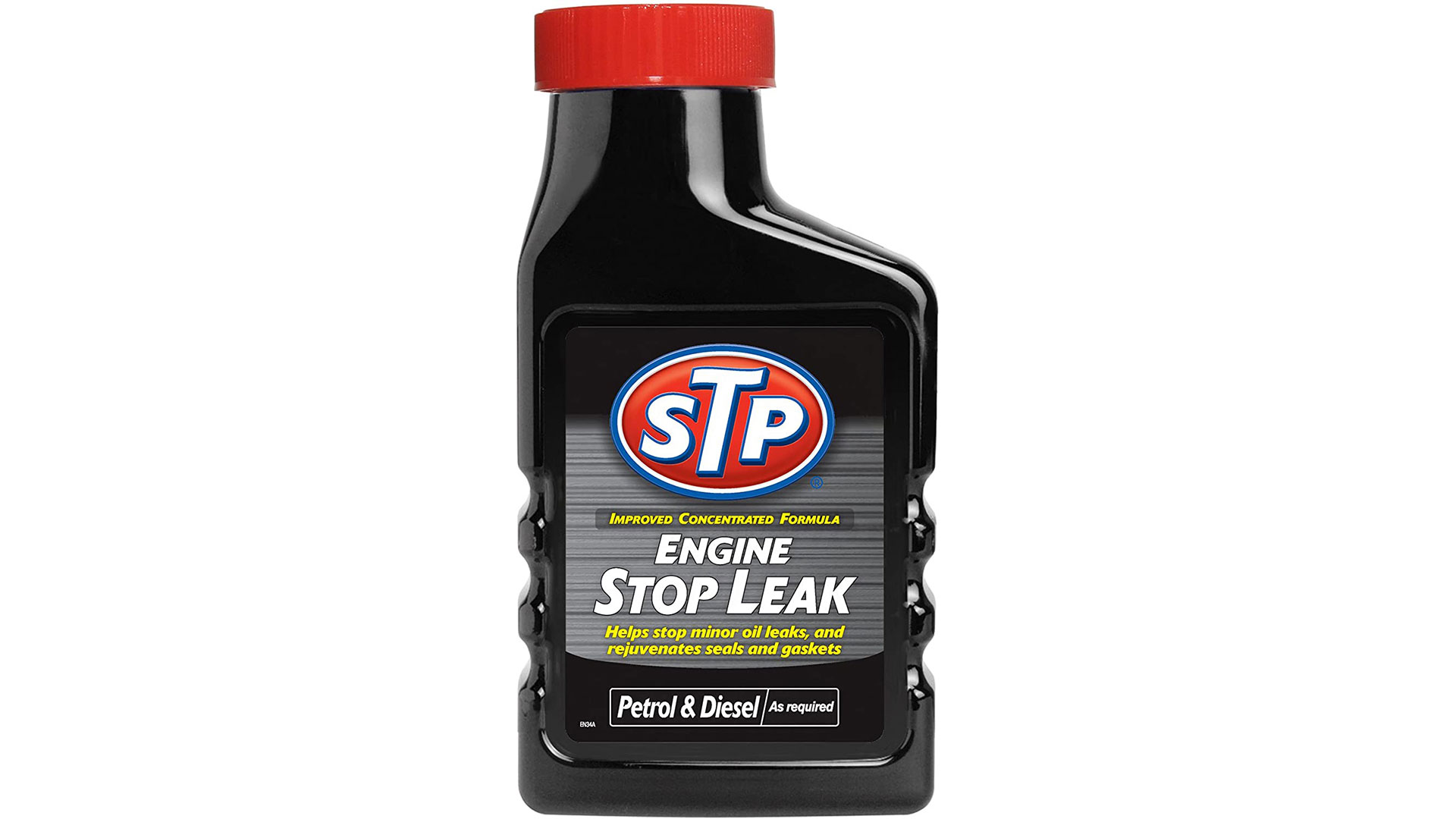 Check the latest price on Amazon
Lastly, our budget offering to solve oil leak issues. STP's engine stop leak, with their recently updated formula. Proudly make in the UK, this 300ml bottle should be mixed with 4-5 litres of engine oil for optimum results. Leaks should be plugged within 1000 miles of driving after application.
The additive works to renew polymer seals and gaskets within the engine that are commonly damaged by heat cycles that occur as part of daily driving. Without treatment this could result in expensive repair bills as leaks grow and multiply. STP also claims that their stop leak product will help to protect your engine from further issues, alongside the current protective properties of your engine oil.
Suitable for both petrol and diesel engines, while causing no harm to components such as O2 sensors and catalytic convertors. The additive is safe to use with all commercial engine oils, without compromising the quality or viscosity of the oil. STP also promises that their product contains no solids that may clog filters or inhibit vital oil flow.
Pros:
Least expensive of the products listed
Rejuvenates seals and gaskets
Suitable for all vehicles and engine oils
Protects engine internals from further degradation
Cons:
May need multiple cans for larger engined vehicles (that require more than 5l of engine oil)
Can take up to 1000 miles of driving to achieve full benefits
In Conclusion
Replacing all the rubber seals and gaskets within your vehicle's engine is not only an extremely extensive task but also one that is likely to cost more than an entire engine replacement, thanks to the huge labour costs.
Hardware fixes then, are certainly not suitable if you are in a time crunch or low on funds before pay day. In such a scenario you should definitely consider an engine oil stop leak additive. These additives help to block up existing leaks and minimise unwanted oil usage while lessening the chance of further leaks emerging.
If you liked the article, please share, leave a comment below and check out our other exciting articles.
Categorised in: Additive Buying Guides
Czok Newsletter